Taiwan to fly flags at half-staff in honor of killed ex-Japanese leader Shinzo Abe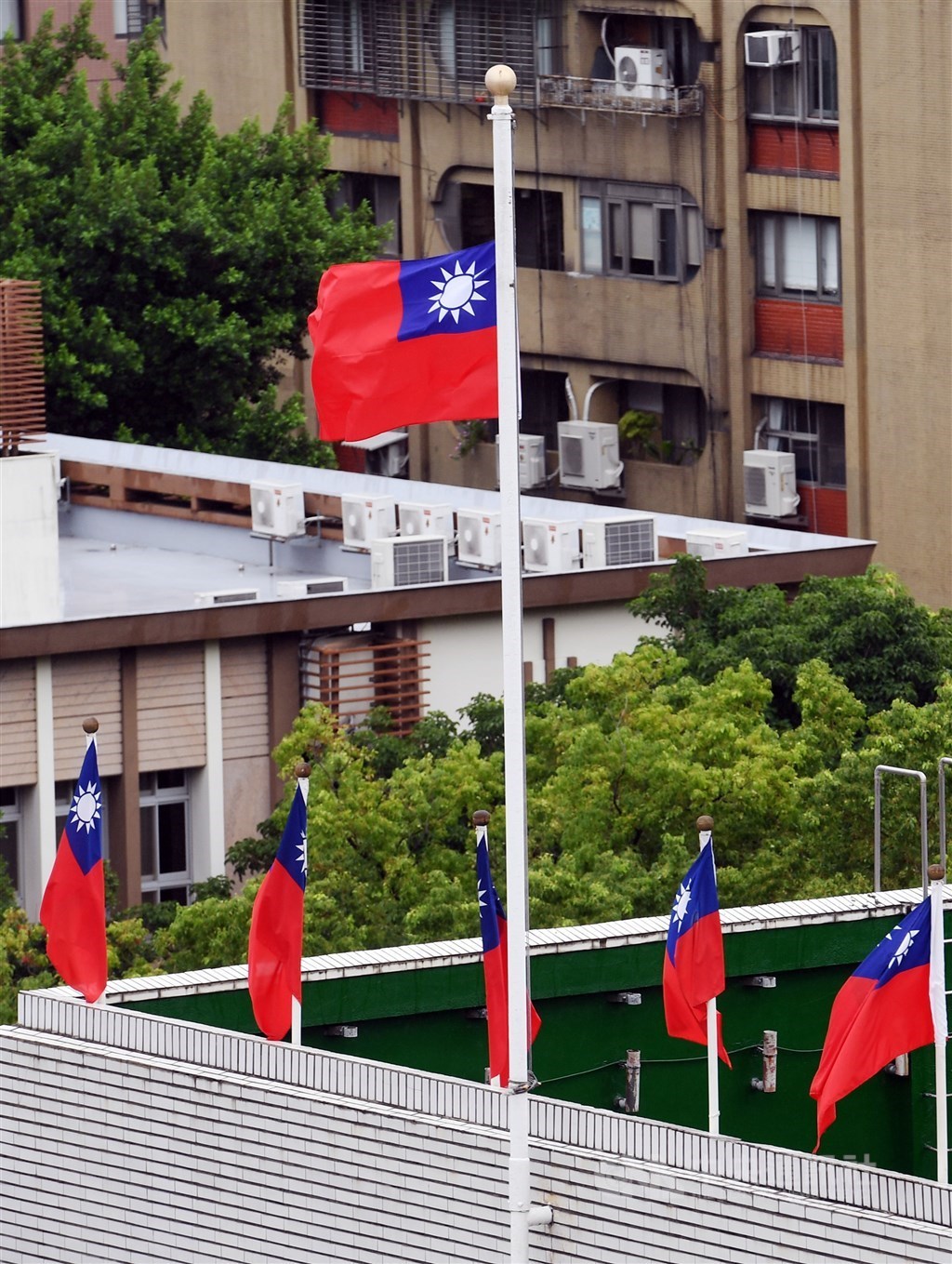 Taipei, July 9 (CNA) President Tsai Ing-wen (蔡英文) has ordered flags of the Republic of China (Taiwan) to remain at half-staff next Monday to honor former Japanese Prime Minister Shinzo Abe, who was killed on Friday after being shot twice during a campaign event in western Japan.
All Taiwanese flags at government buildings and public schools across Taiwan will be flown at half-staff for one day to honor Abe's decades-long contributions to promoting bilateral ties between Taiwan and Japan, Presidential Office spokesman Xavier Chang (張惇涵) said in a press statement Saturday.
The move is also intended to show that Taiwan will stand with Japan in firmly defending freedom and democracy, according to Chang.
Chang said the former prime minister was a staunch supporter of Taiwan.
He said that Abe lauded the quality of Taiwanese pineapples on social media after China blocked imports of the fruit last August and he also facilitated Japan's donations of million doses of AstraZeneca COVID-19 vaccine to Taiwan in 2021 when there was a shortage of vaccines locally.
Abe also was the forerunner in promoting a free and open Indo-Pacific region and had repeatedly underscored the importance of peace and stability in the Taiwan Strait, Chang added.
Abe died Friday evening, at the age of 67, hours after being shot twice by a 41-year-old male suspect with a makeshift shotgun during an election campaign in Nara, near Osaka.
Politicians from both sides of the political spectrum in Taiwan have paid tribute to him, including the opposition Kuomintang, which denounced the killing as "violating the basic principles of a democratic and rule-based society."
The death of Abe, who was Japan's longest-serving prime minister at the time he stood down in September 2020 citing health concerns, also sent shock waves across the world.
United States President Joe Biden issued a proclamation on Friday, ordering all U.S. flags at the White House, public buildings, military posts, as well as foreign missions to be flown at half-staff until sunset on Saturday, as "a mark of respect" for the memory of Abe.
Meanwhile, Brazilian President Jair Bolsonaro also expressed sadness over the passing of what he called "a brilliant leader" and "a great friend," while announcing three days of national mourning in Brazil in recognition of Abe's friendship with Brazil.