ELECTIONS 2022
/
DPP, KMT name more candidates for Nov. 26 local elections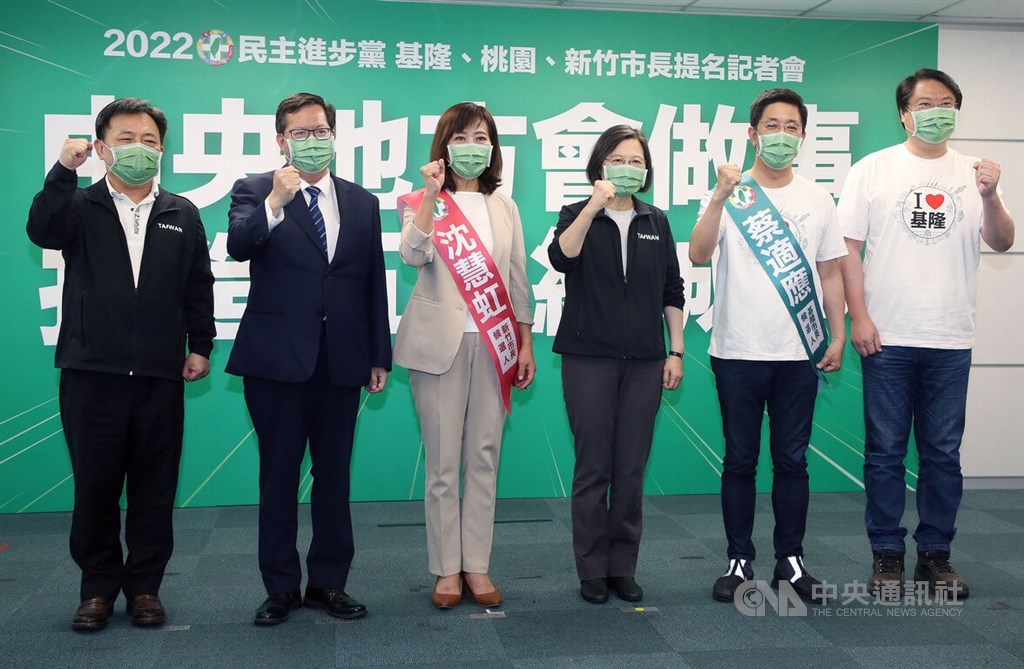 Taipei, June 22 (CNA) Taiwan's ruling Democratic Progressive Party (DPP) officially nominated mayoral candidates for three northern cities on Wednesday, while the main opposition Kuomintang (KMT) named its candidate for Hsinchu City mayor for the Nov. 26 local government elections.
The DPP nominated Legislator Tsai Shih-ying (蔡適應) for the Keelung mayoral race, Hsinchu City Mayor Lin Chih-chien (林智堅) to run for the Taoyuan mayoral seat, and Lin's deputy Shen Hui-hung (沈慧虹) for mayor of Hsinchu, during its Central Executive Committee meeting.
KMT, meanwhile, named Hsinchu City Councilor Lin Geng-ren (林耕仁) to go head to head against Shen in the Hsinchu mayoral race, during its Central Standing Committee session.
President Tsai Ing-wen (蔡英文), who doubles as DPP chairwoman, said the trio were the best that the party had to offer.
She stressed that the three northern cities, which are all currently under DPP rule, have been making progress over the past few years.
"There is no turning back, we will make sure that high-quality [DPP] governance will continue in the three cities," Tsai pledged.
Lin Chih-chien, who was absent from Wednesday's nomination session due to a COVID-19 infection, said via a video call that he would do his best to make sure Taoyaun would continue to excel with the solid foundation laid by incumbent Cheng Wen-tsan (鄭文燦) of the DPP.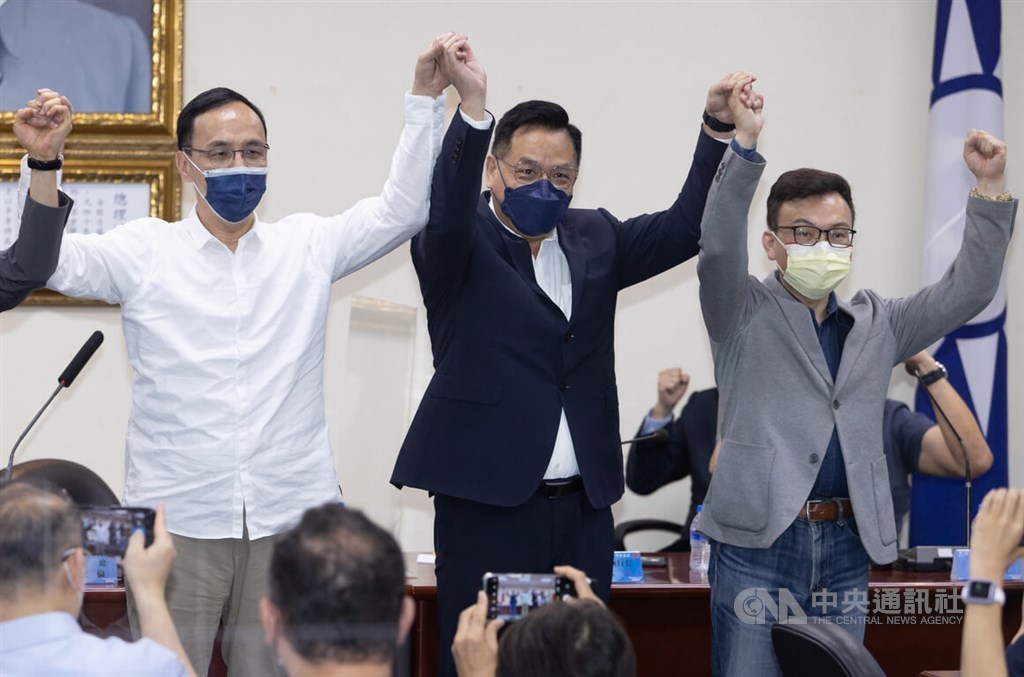 On the KMT side, chair Eric Chu (朱立倫) said Lin Geng-ren, a six-term city councilor who has served in the city for 24 years, was the strongest candidate as shown by a recent internal popularity survey.
Chu said he had high hopes that the 61-year-old Hsinchu native would win the Hsinchu mayoral post.
Lin Geng-ren, meanwhile, told reporters that he would do his best to serve Hsinchu's citizens and win back the city for the KMT.
The KMT has already previously announced that it would field former Legislator Hsieh Kuo-liang (謝國樑) as its mayoral candidate for Keelung and ex-Premier Simon Chang (張善政) as its candidate for Taoyuan mayor.
Incumbent Hsinchu County Magistrate Yang Wen-ke (楊文科) of the KMT will run for re-election, while the DPP has not yet announce its candidate for the county.
Voters in Taiwan will go to the polls on Nov. 26 to select city mayors, county commissioners, city councils, and county councils nationwide.
View All