Lithuanian delegation meets with Taiwan science ministry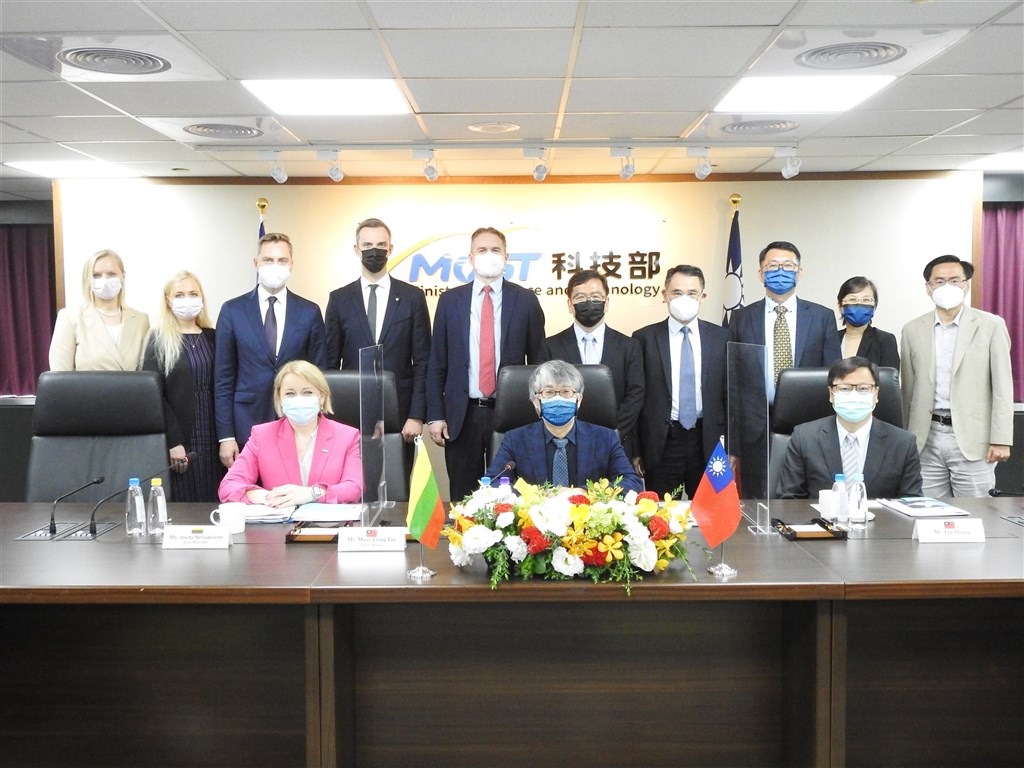 Taipei, June 13 (CNA) A Lithuanian delegation led by Vice Economy and Innovation Minister Jovita Neliupšie discussed advanced technologies and talent development in the high-tech sector during a visit to Taiwan's Ministry of Science and Technology (MOST) on Monday.
On the second day of its four-day stay, the delegation met with MOST deputy chief Lin Minn-tsong (林敏聰) and talked about cultivating talent for the semiconductor sector and tech startups, according to a statement issued by the ministry.
Though no specific agreements were reached, the MOST statement did say the Taiwan Semiconductor Research Institute plans to collaborate with Lithuania on semiconductor talent cultivation.
Neliupšienė indicated that Lithuania and Taiwan have shared values and concepts and have established solid foundations for the development of industrial clusters in laser technology and genetic science.
She said Lithuania was also looking forward to further exchanges with Taiwan in the fields of semiconductors, laser technology and genetic science.
On Sunday, Finance Minister Su Jain-rong (蘇建榮) hosted a banquet in honor of the Lithuanian delegation that arrived in Taiwan earlier in the day for a four-day visit, the Ministry of Finance (MOF) said in a statement issued Monday.
During Su's meeting with the group before the banquet, they discussed financial cooperation projects, including on tax issues, the statement said.
Two projects were particular points of emphasis.
In one of them, Taiwan's Export-Import Bank will sign a memorandum on cooperation with Invega, a state-backed institution that offers financial services to small and medium-sized enterprises (SMEs) in Lithuania, to help companies in the Baltic state import goods from Taiwan, the statement said.
The other was a US$100 million "Central and Eastern Europe Investment Fund" Taiwan established in January 2022 that could be used to promote business ties between Taiwan and Lithuania.
Neliupšienė said a Taiwanese delegation's visit to Lithuania last year had already opened a window of opportunities for bilateral cooperation.
Given Lithuania's advantage in laser and financial technology and Taiwan's edge in other sectors, she believed the two projects in the financial sector will help boost bilateral investment and trade partnerships between the two countries.
The Lithuanian delegation is scheduled to visit the Taiwan Semiconductor Research Institute and Hsinchu Science Park Tuesday.