Taiwan signs LOI with financing bank to help Belizean economy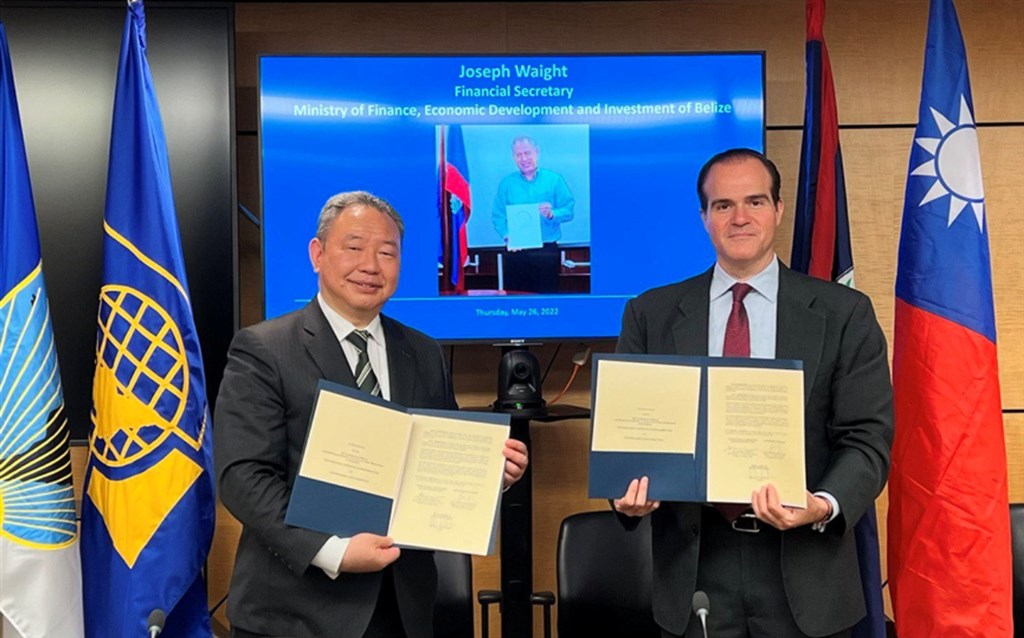 Taipei, May 27 (CNA) Taiwan's Ministry of Foreign Affairs (MOFA) said Friday it has signed a Letter of Intent (LOI) with the Inter-American Development Bank (IDB), with the bank saying the country has pledged US$5 million for its program aimed at fostering economic recovery and employment growth in Belize.
The agreement was signed by Vice Foreign Minister Alexander Yui (俞大㵢), IDB President Mauricio Claver-Carone, and Belize's Financial Secretary Joseph Waight on Thursday, MOFA said in a statement.
However, MOFA had yet to confirm the reported pledge as of press time, following a request for comments from CNA.
According to MOFA, the LOI will pave the way for efforts to help create job opportunities, boost the economy, and promote stable social development as Belize recovers from the economic impact of COVID-19.
Meanwhile, the IDB issued a press statement Thursday saying that Taiwan would "provide a financial contribution of US$5 million to complement IDB's program" as part of the LOI signed between the three parties.
The program seeks to "create employment opportunities and foster the economic recovery of micro, small, and medium-sized enterprises (MSMEs), empowering and promoting gender and diversity in Belize," the IDB said.
The IDB added that the program, with a focus on women-led businesses, would finance productive investments, including purchases of plant equipment and machinery, and the expansion and improvement of productive infrastructure.
IDB President Claver-Carone was quoted in IDB's statement lauding Taiwan as "a model of how to empower and leverage the private sector as an engine for growth to drive sustainable, transparent development."
"We look forward to working together [with Taiwan] to uplift Belize's MSMEs," Claver-Carone added.
Meanwhile, Waight, the Belizean financial secretary, thanked both Taiwan's government and the IDB for the program providing support to MSMEs, which he said would be "key" to the economic recovery of the Caribbean nation.