Taiwan thanks allies for proposal about WHA participation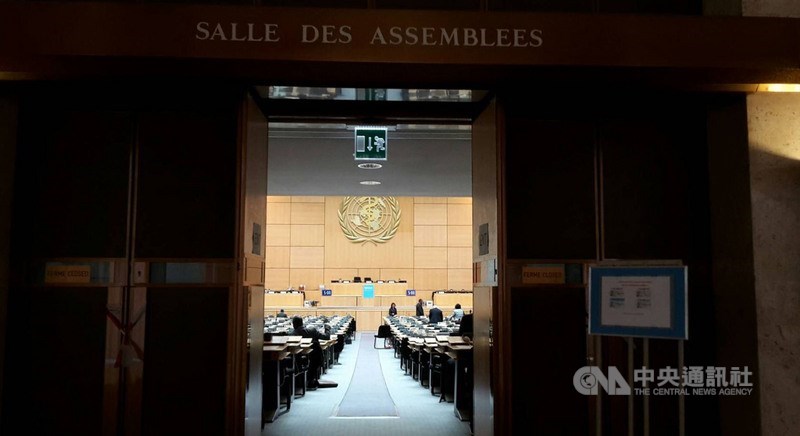 Taipei, May 17 (CNA) The Ministry of Foreign Affairs (MOFA) on Tuesday expressed its gratitude to 13 diplomatic allies for lobbying the World Health Organization (WHO) in favor of Taiwan's inclusion in the 75th World Health Assembly (WHA).
The 75th WHA summit will convene at the Palace of Nations in Geneva from May 22 to 28, after two years of virtual meetings due to the COVID-19 pandemic.
Taiwan has not yet received an invitation to attend this year's WHA, as with the previous years since 2017, due to opposition from China.
According to WHO's principal legal officer Steven Solomon on Monday, 13 WHO member states have proposed a motion inviting Taiwan to participate as an observer in the WHA, the decision-making body of WHO.
In Taipei, MOFA spokesperson Joanne Ou (歐江安) thanked the Marshall Islands, Nauru, Palau, Tuvalu, Eswatini, Belize, Guatemala, Haiti, Honduras, Paraguay, Saint Lucia, Saint Kitts and Nevis, and Saint Vincent and the Grenadines for submitting the proposal before the deadline for the inclusion of items in the provisional agenda.
In accordance with the routine procedures, the WHA's general committee will discuss the proposal on May 22 when the summit opens, and make a recommendation to the plenary session for its discussion, Solomon said in response to a reporter at a press conference in Geneva.
Solomon said that the first discussion of the issue in public will take place "probably" on May 23, when the plenary session is set to confirm agenda items, since the general committee meeting will be held behind closed doors.
Ou said that the "enthusiastic support for Taiwan's participation" was a testament to the country's strengths in medical care and public health.
She added it had also demonstrated that Taiwan's contributions to COVID-19 pandemic prevention and control in the past two years had been recognized by the international community.
Taiwan, officially named the Republic of China, was expelled from the WHO in 1972 after losing its seat in the United Nations.
During the Kuomintang administration from 2009 and 2016, Taiwan, with the consent of Beijing, was invited to attend the annual WHA events as an observer under the designation "Chinese Taipei."