U.S. warship sails through Taiwan Strait for 2nd time in two weeks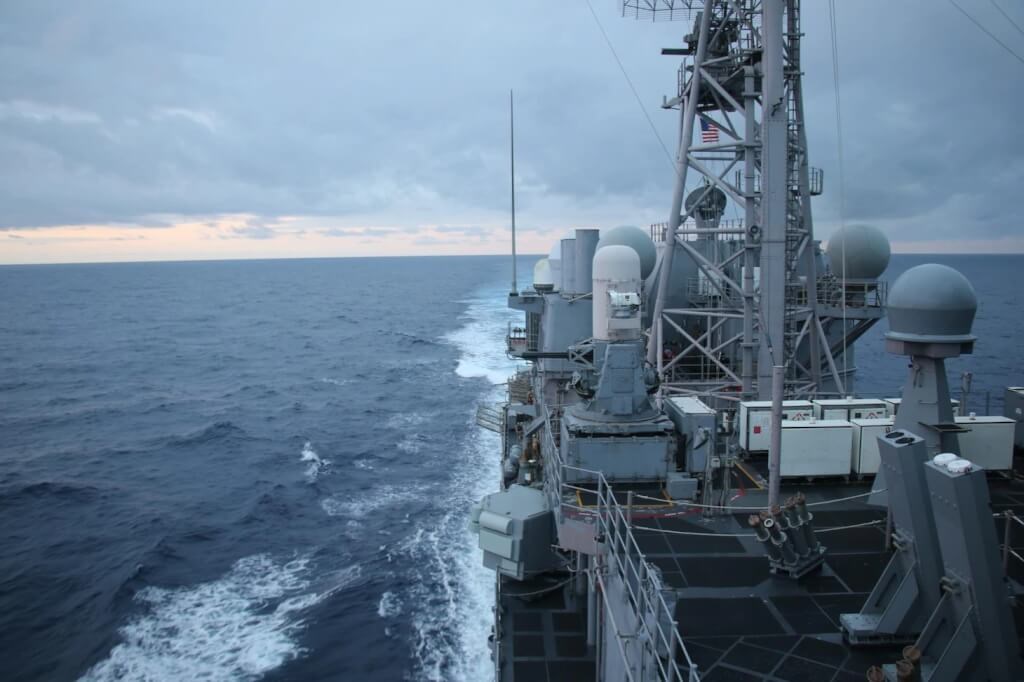 Taipei, May 11 (CNA) A United States warship sailed through the Taiwan Strait on Tuesday to show Washington's "commitment to a free and open Indo-Pacific," the 7th Fleet under the U.S. Pacific Command said in a statement.
The ship, identified as the Ticonderoga-class guided-missile cruiser USS Port Royal (CG 73) made the transit as part of a "routine operation and was done in accordance with international laws," it said.
It was the second time in two weeks that an American warship has transited through the narrow waterway separating Taiwan and China.
The last voyage was made by the Arleigh Burke-class destroyer USS Sampson (DDG-102) on April 26.
The 7th Fleet said the ship transited through a corridor in the Taiwan Strait that is "beyond the territorial sea of any coastal state."
"Port Royal's transit through the Taiwan Strait demonstrates the United States' commitment to a free and open Indo-Pacific," according to the statement. "The United States military flies, sails, and operates anywhere international law allows."
Taiwan's Ministry of National Defense (MND) later confirmed the transit, saying in a statement that the military was on top of the situation as the U.S. warship sailed southwards in the Taiwan Strait, and it did not see any irregularities.
On the same day the USS Port Royal was sailing in the Taiwan Strait, a Chinese attack helicopter briefly crossed the median line of the waterway, the MND said.
It said the WZ-10 attack helicopter that crossed the median line in a relative southern part of the Taiwan Strait was flying on a mission with two KA-28 anti-submarine helicopters.