Taiwan military issues civil defense handbook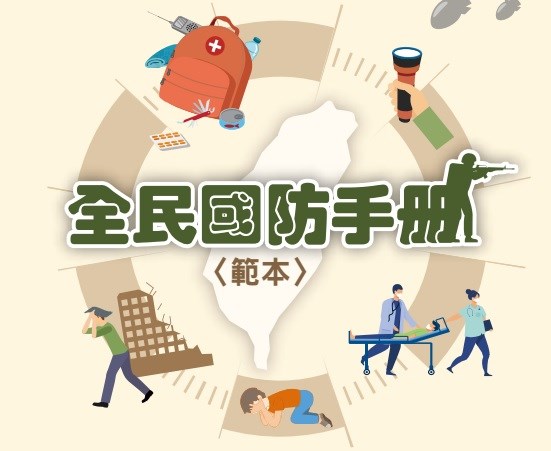 Taipei, April 12 (CNA) The Ministry of National Defense (MND) has released a civil defense handbook aimed at teaching Taiwanese how to seek refuge in major nationwide emergencies, including a military conflict, to be better prepared for various contingencies.
The 28-page Chinese-language handbook contains QR codes for users to scan to access directions on where to go and what to do in a major emergency, said Liu Tai-yi (劉泰益), an official with the MND's All-out Defense Mobilization Agency, at a news briefing Tuesday.
The pamphlet outlines safety measures for civilians during an air raid, major fire, building collapse, major power outage, water shortage, or shortage of essential goods and offers basic survival skills and an emergency hotline people can call, Liu said.
It also has a section on combat readiness preparedness and wartime reserve force mobilization that provides a general guide on where reservists will have to report should a war break out, he said.
The MND said it has been working on the project since last year and took into consideration information from similar handbooks issued by the Swedish and Japanese governments and input from local scholars, governments and experts.
The handbook is being issued amid concerns over China's intentions toward Taiwan and the possibility that it could launch a cross-Taiwan Strait conflict.
It is available for downloading at the ministry's website.