U.S. envoy's main priorities including security ties with Taiwan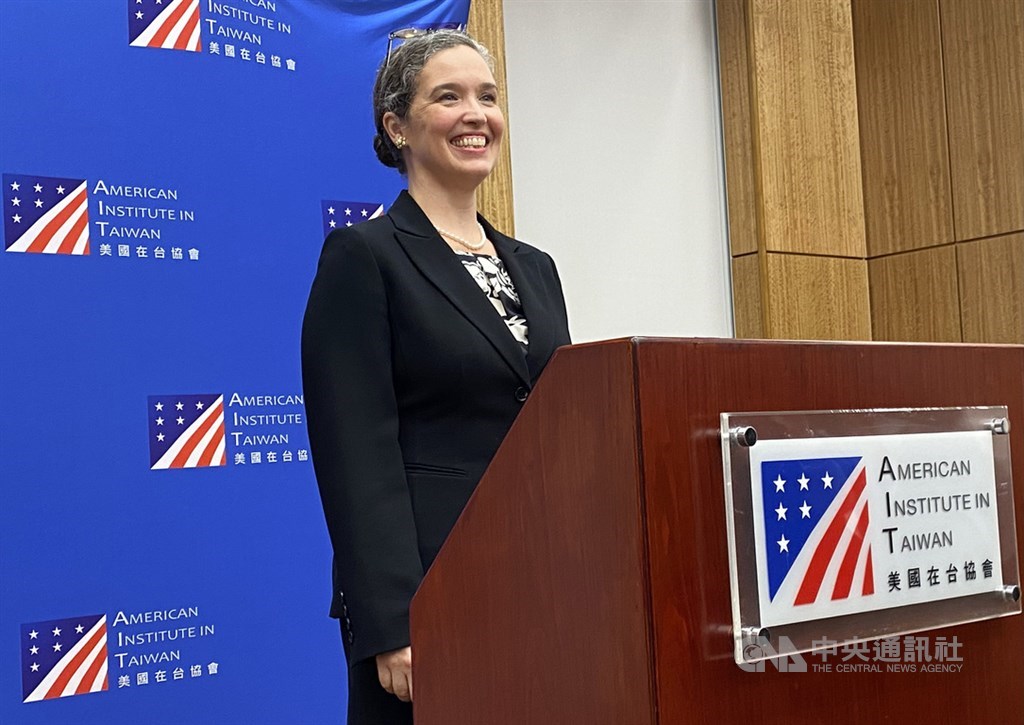 Taipei, March 31 (CNA) The United States' top envoy to Taiwan on late Wednesday listed strengthening the Washington-Taipei security partnership and expanding Taiwan's international space among her top priorities as the de facto American ambassador to Taiwan.
Speaking during the annual Hsieh Nien Fan (謝年飯) banquet in Taipei hosted by the American Chamber of Commerce in Taiwan, Director Sandra Oudkirk of the American Institute in Taiwan (AIT) highlighted her top priorities in Taipei as the Joe Biden administration entered its second year in office. AIT represents U.S. interests in Taiwan in the absence of official diplomatic ties.
The four primary objectives she mentioned were strengthening Taiwan's role as a regional security partner, promoting global supply chain resilience, supporting efforts to preserve and expand Taiwan's international space, and deepening bilateral economic and people-to-people ties.
On the security cooperation between Washington and Taipei, the envoy reiterated U.S. commitment to helping Taiwan maintain its ability to deter aggression and to defend itself.
"We have a shared and abiding interest in peace and stability across the Taiwan Strait. We consider this central to the security and stability of the broader Indo-Pacific region and are deeply concerned by ongoing People's Republic of China (PRC) efforts to undermine that stability," she said.
Washington is also working with Taipei to support and expand the latter's international space and provide additional opportunities for Taiwan to share its expertise in multilateral fora and to engage with international partners, the AIT director added.
Addressing the shared challenges faced by the U.S. and Taiwan in the region and on a global scale, Oudkirk said the U.S. relationship with China faces "distinct challenges in a number of areas including trade and human rights."
"The PRC's increasingly aggressive behavior is nowhere more evident than in relation to Taiwan, where the PRC has continued to exert military, diplomatic, and economic pressure.
"The PRC's provocative military activities near Taiwan are destabilizing, risk miscalculation, and undermine regional peace and stability. Continued efforts by Beijing to choke Taiwan's international space, pressure its friends, and interfere in Taiwan's democratic system represent a threat to all democracies," she said.
The director said the key priority of the Biden administration is standing with allies and partners to advance shared interests and values in the region, which include preserving peace and stability in the Taiwan Strait.
"By exercising U.S. leadership, mobilizing our allies and partners -- particularly fellow democracies -- and fostering cooperation, we can create opportunities for a more stable Indo-Pacific," she said.