U.S. should diplomatically recognize Taiwan: Pompeo (update)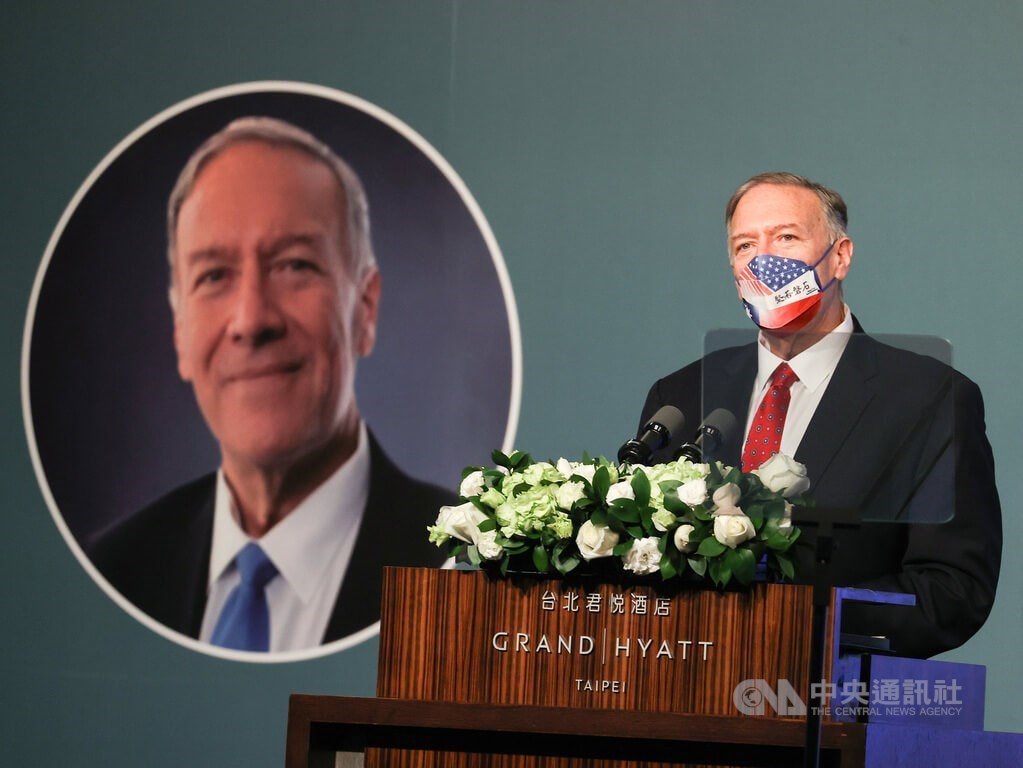 Taipei, March 4 (CNA) Former United States Secretary of State Mike Pompeo said Friday during a speech in Taipei that the U.S. government should recognize Taiwan as a "free and sovereign country" immediately.
"It is my view that the United States Government should immediately take necessary and long overdue steps to do the right and obvious thing. That is to offer the Republic of China (Taiwan) America's diplomatic recognition as a free and sovereign country," said Pompeo, who served as his country's top diplomat during the administration of former President Donald Trump.
"This isn't Taiwan's future independence we're going to say. It's about recognition of an unmistakable, already existing reality... The Taiwanese people deserve the world's respect for continuing down this free, democratic and sovereign path."
Pompeo, who is currently a distinguished fellow at the Washington-based think tank Hudson Institute, was giving a speech hosted by the Taipei-based Prospect Foundation, as part of his four-day visit to Taiwan from March 2-5.
"It is imperative to change 50 years of ambiguity," Pompeo said, referring to the U.S. government stance regarding the disputed issue of Taiwan's status.
Under its "One China policy," the U.S. acknowledges the Chinese position that there is one China and that Taiwan is part of China, but it has not taken a definitive position on Taiwan's status.
China claims Taiwan as part of Chinese territory and warns of "drastic measures" if Taiwan pursued formal independence.
Over the past decades, the U.S. has intentionally maintained a stance of "strategic ambiguity" about whether it would come to Taiwan's defence in the event of an attack from China. This is intended to deter Beijing from attempting an invasion, without the U.S. committing itself to war.
In his 20-minute speech, Pompeo did not say why he did not push for the diplomatic recognition of Taiwan during his tenure from April 2018 to January 2021, but he stressed that the U.S. relations with Taiwan were "a central part of our nation's foreign policy."
"While the United States should continue to engage with the People's Republic of China as a sovereign government, America's diplomatic recognition of the 23 million freedom-loving Taiwanese people, its legal, democratically elected government can no longer be ignored, avoided, or treated as secondary," he added.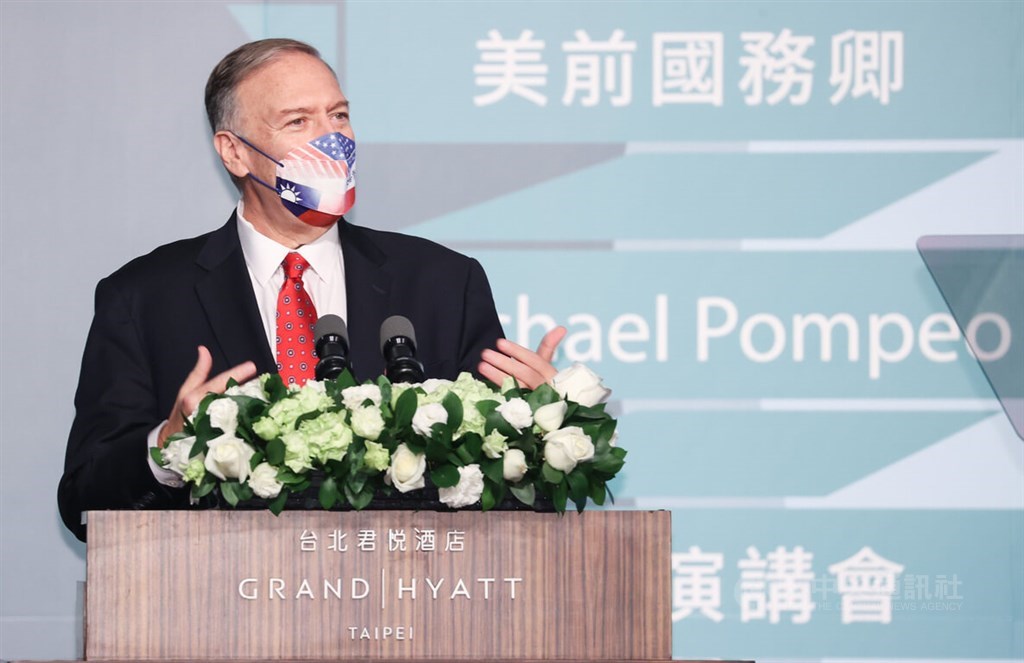 It is not immediately clear whether this is the first time that a former U.S. secretary of state has openly backed their country's diplomatic recognition of Taiwan after Washington severed formal relations with Taipei in 1979.
According to Pompeo, the decline of Hong Kong's freedom and autonomy boosted the Chinese leader Xi Jinping's confidence in pursuing his goal of bringing Taiwan under control and fulfilling the "decades-long communist ideological commitment."
He was most likely referring to Beijing's crackdown on Hong Kong's anti-government protests in 2019 and the imposition of the sweeping national security law a year later.
"Taking over Taiwan will change the global balance of power in the most fundamental ways," Pompeo said.
"If we don't confront authoritarians who have no regard for freedom and independence, then they will draw us into conflict, and that conflict is one that will be far greater than it would have been, were we to act sooner," he added.
Taiwan's Ministry of Foreign Affairs, meanwhile, declined to comment on Pompeo's remarks, saying later the same day that it respected the former American official's comments, which were made as a private citizen.
But the foreign ministry retweeted Pompeo's remarks on its Twitter page, and wrote "We genuinely appreciate the passionate support of our friends & like-minded partners from the US & around the world. Taiwan is buoyed by this backing & will continue standing strong in the face of all challenges while shining as a beacon of freedom, democracy & human rights."