Taiwan pledges 'best efforts' to gain CPTPP membership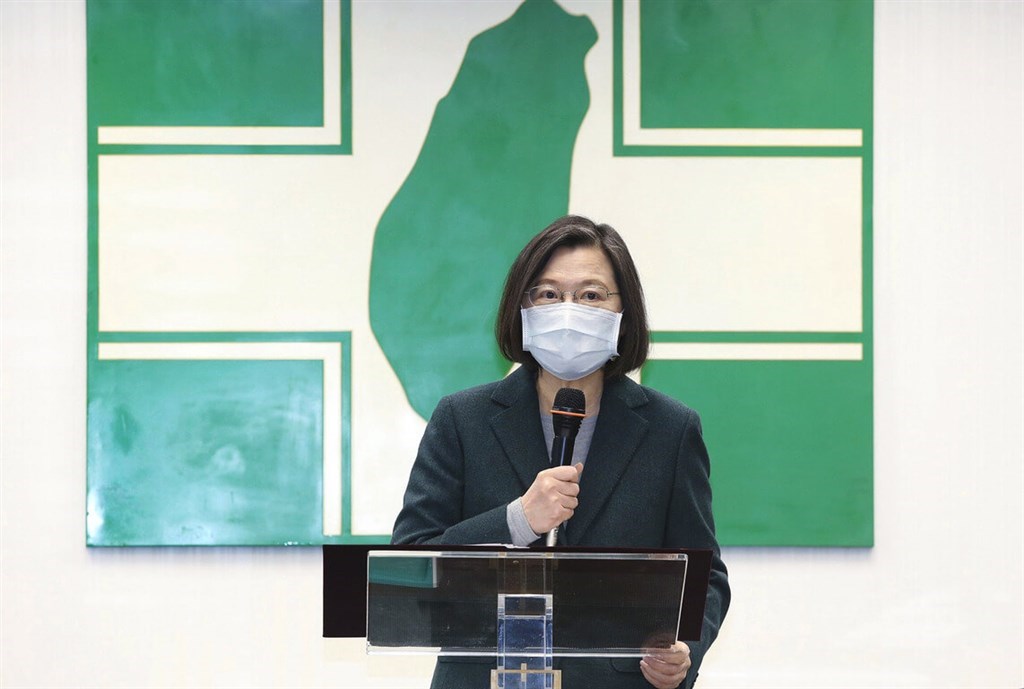 Taipei, Feb. 16 (CNA) President Tsai Ing-wen (蔡英文) said Wednesday that her administration will do its very best in Taiwan's bid to join the Comprehensive and Progressive Agreement for Trans-Pacific Partnership (CPTPP).
Speaking in her capacity as chairwoman of the Democratic Progressive Party, Tsai said at the party's Central Standing Committee meeting that the CPTPP has high standards, and the Taiwan government will give its "best efforts" to gain entry to the trade bloc.
The government is prepared to amend laws and roll out new measures that are in line with the CPTPP's market access commitments on trade in goods and services, investment, and labor mobility, Tsai said.
Taiwan applied in September 2021 to join the Japan-led CPTPP, about a week after China submitted its application.
Any new entries to the bloc -- one of the biggest in the world with a common market of 500 million people and 13.5 percent of global trade - will require the unanimous support of all 11 current members.
Tsai's remarks came after the Liberty Times last Sunday cited a Presidential Office source as saying that the CPTPP Commission would convene virtually on Feb. 17 to discuss the applications of Taiwan, China and Ecuador.
Cabinet spokesman Lo Ping-cheng (羅秉成) on Sunday declined to comment on the report, saying only that the Taiwan government will continue to seek the support of CPTPP members and closely monitor the relevant developments.