Taiwan president invited to Honduran president-elect's inauguration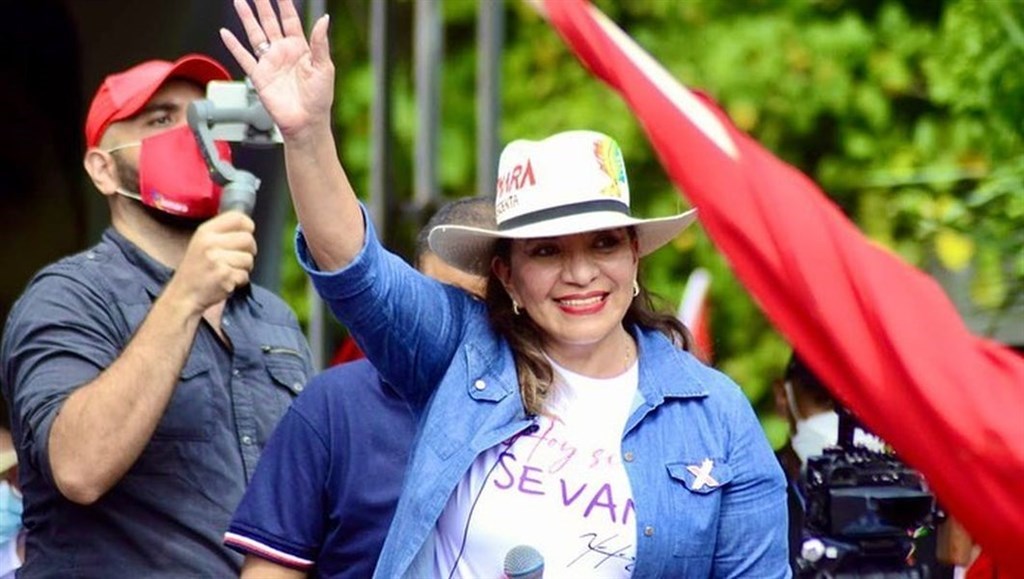 Taipei, Jan. 12 (CNA) President Tsai Ing-wen (蔡英文) has been invited to attend the inauguration ceremony of Honduran President-elect Xiomara Castro to be held later this month, Taiwan's Ministry of Foreign Affairs (MOFA) said Wednesday.
MOFA spokeswoman Joanne Ou said (歐江安) said the ministry had received invitations addressed to Tsai from both outgoing President Juan Orlando Hernandez and the incoming Castro's camp to the ceremony to be staged on Jan. 27.
Whether Tsai will lead a delegation or send a special envoy instead to the Central American diplomatic ally for the occasion will be announced by the Presidential Office, Ou said.
Meanwhile, Presidential Office spokesman Xavier Chang (張惇涵) said the office will make public members of the delegation once the decision is made.
Castro's win in the Nov. 28 presidential election made her the Central American country's first female president.
The victory of the 62-year-old wife of ousted former Honduran President Jose Manuel Zelaya had previously raised concerns over the Central American country's 80-year diplomatic ties with the Republic of China, the official name of Taiwan, as Castro had said during her campaign that she would switch recognition to China if she won.
Two senior members of Castro's transition team, however, said last month that the incoming government would maintain diplomatic ties with Taiwan.
Also on last month, Taiwan's Foreign Minister Joseph Wu (吳釗燮) said Castro's team has promised that the Central American nation's diplomatic ties with Taiwan will remain unchanged.