Opening of 'Taiwanese' office a mistake: Lithuanian president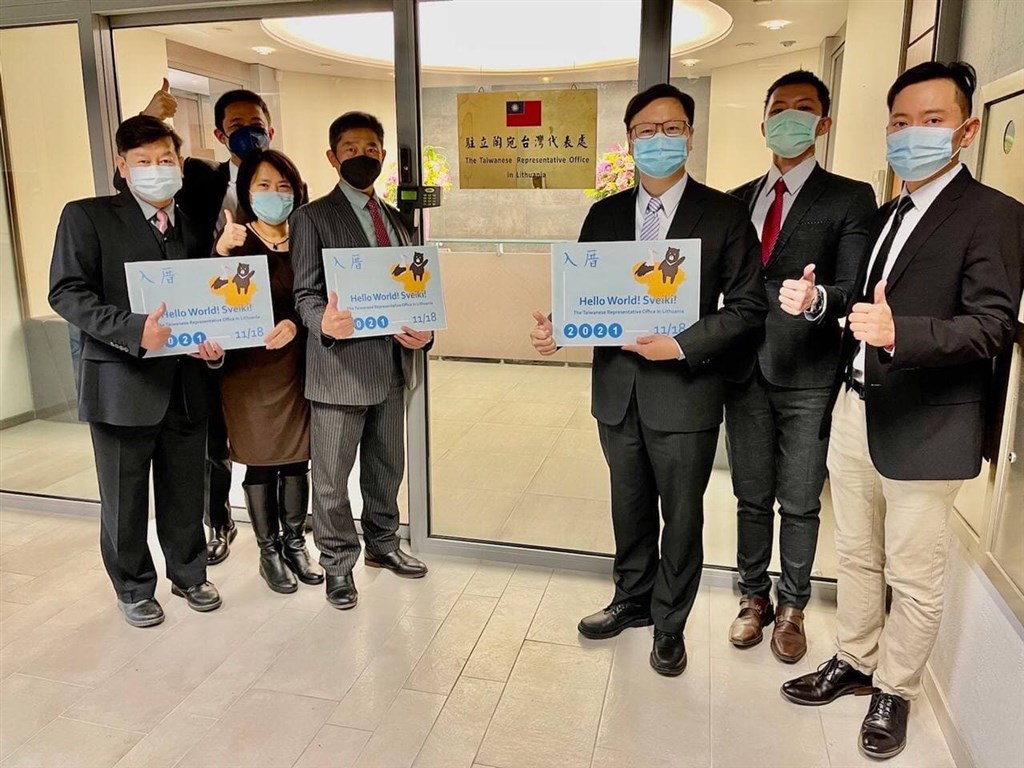 Taipei, Jan. 4 (CNA) Lithuanian President Gitanas Nausėda said Tuesday that his country's decision to allow the opening of a Taiwan representative office there under the name "Taiwanese" was a mistake that has led to a series of retaliatory measures from China.
Speaking during a radio interview, Nausėda said there was nothing wrong with agreeing to the establishment of the office in the capital Vilnius last November, but the problem was the official name -- The Taiwanese Representative Office in Lithuania.
"The name of the office became a key factor that now has a very strong impact on our relations with China," he said said in the interview on Lithuanian Radio and Television (LRT). "I believe the name was the spark, and now we have to deal with the consequences."
Lithuania and Taiwan can set up reciprocal representative offices, even though they do not have diplomatic relations, but Lithuania has come under unusual pressure since the opening of the Taiwan office, Nausėda said.
"Unconventional measures have started to be taken against Lithuania, and we have to be very active and signal very clearly to the EU that this is an attack, a kind of pressure on one of the EU countries," according to a transcript of the interview published on LRT's website.
Asked to comment, Taiwan's Ministry of Foreign Affairs (MOFA) spokeswoman Joanne Ou (歐江安) told CNA that the ministry had noted President Nausėda remarks in the interview but did not wish to comment on the foreign policy of another country.
Taiwan will continue to support Lithuania amid the pressure it has encountered from China on all fronts simply because it allowed the opening of the representative office under the name "Taiwanese," she added.
Taiwan's representative offices in other countries with which it does not have official diplomatic relations usually use "Taipei" in their official names.
Beijing, which claims that Taiwan and mainland China are part of the same country, has sought to impose a cost on Lithuania for its decision, which it sees as implying Taiwan's formal independence.
China's recent retaliatory actions have included recalling its ambassador to Lithuania and expelling the Lithuanian ambassador from Beijing, as well as suspending direct freight train services to the Baltic state and banning Lithuanian products from entering the Chinese market.