AIT director slams Beijing's military aggression, calls for dialogue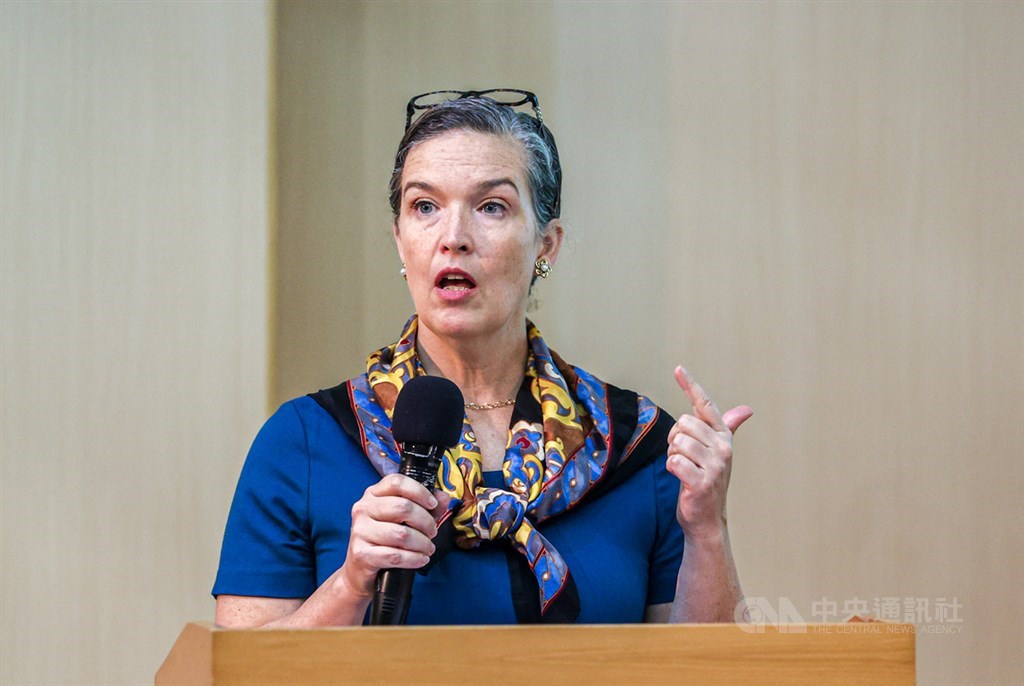 Taipei, Nov. 26 (CNA) American Institute in Taiwan (AIT) Taipei Office Director Sandra Oudkirk took a hard line on China during a keynote speech Friday, criticizing Beijing's military aggression and its attempts to isolate Taiwan internationally.
China's "provocative military activities near Taiwan are destabilizing, risk miscalculation, and undermine regional peace and stability," the de-facto U.S. ambassador said at a forum held by the Association of International Relations, ROC.
Oudkirk said the U.S. remained committed to supporting Taiwan's development of a self-defense capability, adding that there was an "active dialogue with security forces" in Taiwan.
While underlining that the U.S. had sold arms to Taiwan for decades and was still involved in helping to maintain and upgrade such weapons, Oudkirk also said Taipei and Beijing should resume dialogue.
"An open, effective communication can reduce the likelihood of miscalculation," she said, adding that the U.S. would "encourage a resumption of that type of dialogue."
According to the U.S. representative, U.S.-Taiwan security cooperation goes beyond tackling the challenges posed by China, adding that the two sides had worked to deepen bilateral security cooperation in other areas such as humanitarian assistance and disaster relief as well.
Outwith military aggression, the People's Republic of China (PRC) has also exerted diplomatic and economic pressure on Taiwan, Oudkirk said.
"Continued efforts by Beijing to choke Taiwan's international space, pressure its friends, and interfere in Taiwan's democratic system represent a threat to all democracies," she said, adding that the U.S. would "support Taiwan as it resists the PRC's efforts to constrain its appropriate participation on the world stage."
Taiwan's meaningful participation in U.N. bodies and other international organizations is not a political issue, but a pragmatic one, Oudkirk said.
She also said Taiwan played a critical role in global supply chains and the semiconductors sector, adding that the U.S. would continue to work with the island to ensure these supply chains remained safe and secure.
"Cooperation between Washington and Taipei can help tackle broader cross-cutting, transnational issues to help build a more capable and resilient regional order," she said.