Taiwan, U.S. governments plan bilateral science and technology meet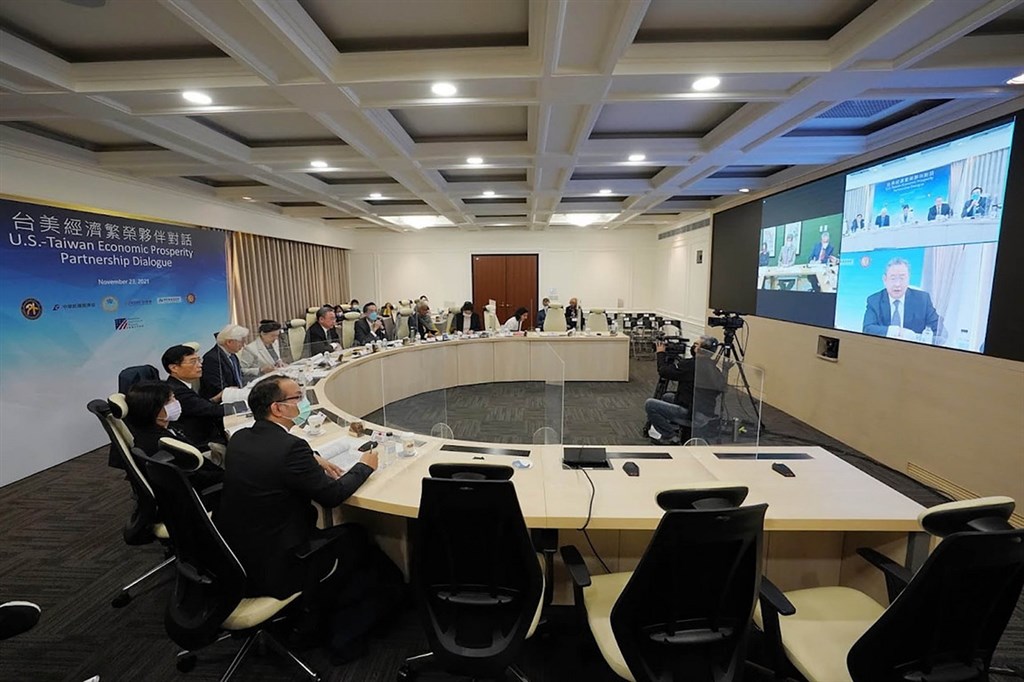 Taipei, Nov. 23 (CNA) Taiwan and the United States will hold an inaugural government-level bilateral science and technology meeting next year to enhance research and exchanges in the semiconductor sector, officials announced Tuesday at the conclusion of a high-level economic dialogue.
The meeting is to be held in-person in Taipei sometime in 2022 as part of a bilateral Science and Technology Agreement signed last year between Taipei and Washington, according to press releases issued by both governments.
The announcement was made following the holding of the second edition of the Economic Prosperity Partnership Dialogue (EPPD) Tuesday, which is the highest-level mechanism to date for Taiwan-U.S. economic exchanges and cooperation.
During this year's EPPD, the two sides focused on supply chain resilience, economic coercion, the digital economy and 5G network security, and science and technology.
According to statements issued by Taiwan's Ministry of Foreign Affairs (MOFA) and the American Institute in Taiwan (AIT), both sides have resolved to continue to deepen cooperation across the full spectrum of economic and commercial issues.
The AIT represents U.S. interests in Taiwan in the absence of official diplomatic ties.
Meanwhile, the two sides also agreed to convene the fourth edition of the Digital Economy Forum in 2022 under the digital economy workstream of the EPPD.
A business advisory group, with members to be chosen by both Taiwan and the U.S., will also be established soon to provide recommendations to both sides on ways to enhance economic and commercial ties, according to MOFA and AIT.
Tuesday's virtual meeting was jointly chaired by the U.S.' Under Secretary of State for Economic Growth, Energy and the Environment Jose W. Fernandez and Taiwan's Economics Minister Wang Mei-hua (王美花) and Minister of Science and Technology Wu Tsung-tsong (吳政忠).
On economic coercion, Wang told reporters that both delegations brought up the case of Lithuania as an example, with both sides agreeing that no countries should be the target of outside economic coercion.
Lithuania has been under economic pressure from China over the latter's decision to allow the use of "Taiwanese" in the name of the Taiwan representative office opened last week in the nation's capital Vilnius.
The EPPD was inaugurated late last year. The first round of the EPPD was held in Washington in November 2020, and sought to promote high-level direct dialogue between two countries to enhance economic and trade ties.