Taipei thanks Blinken for backing Taiwan's participation in U.N.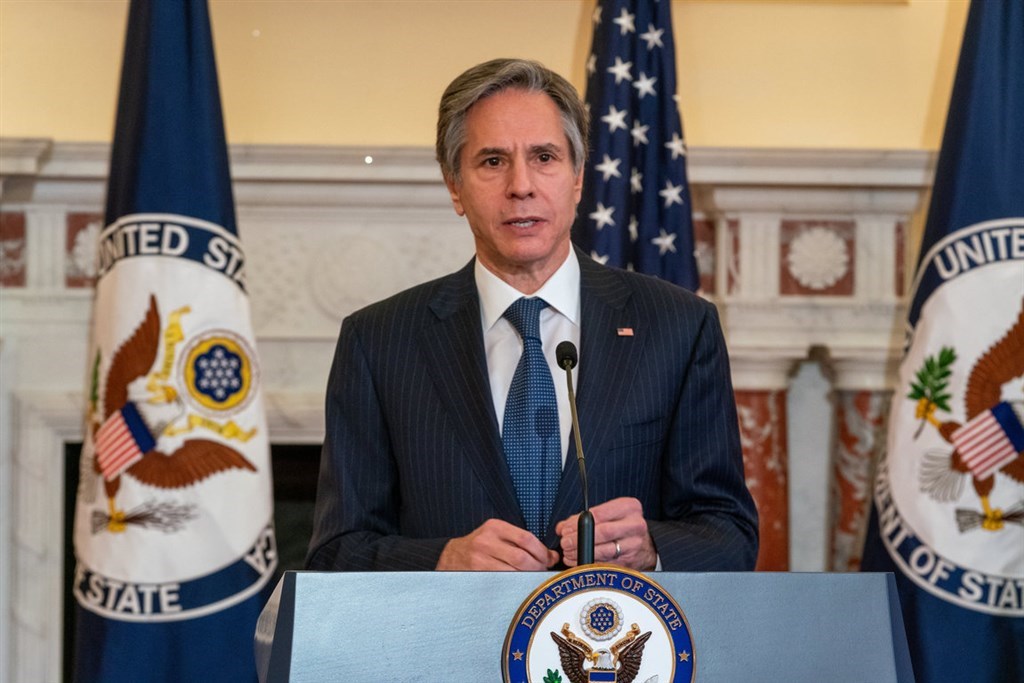 Taipei, Oct. 27 (CNA) President Tsai Ing-wen (蔡英文) on Tuesday thanked United States Secretary of State Antony Blinken for voicing support for Taiwan's participation in the United Nations system.
"We will continue to work with the #US & other like-minded partners to overcome the challenges facing the international community," Tsai tweeted while also expressing her appreciation for Blinken's comments.
Taiwan's Ministry of Foreign Affairs responded on social media that Blinken's "support for the country's meaningful participation in the activities, mechanisms & meetings of @UN specialized agencies is key to successfully tackling global challenges."
Meanwhile, Taiwan's main opposition Kuomintang (KMT) tweeted: "The KMT will work with our American friends to promote TWN's int'l visibility & contribution for regional interests & stability in the Taiwan Strait."
In a statement Tuesday, Blinken said the U.S. has urged other U.N. member states to support "Taiwan's robust, meaningful participation throughout the U.N. system and in the international community."
He said Taiwan's exclusion from the U.N. system "undermines the important work of the U.N. and its related bodies, all of which stand to benefit greatly from its contributions."
Blinken noted Taiwan has not been permitted to contribute to U.N. efforts nor been allowed to take part in U.N. agencies such as the World Health Organization and International Civil Aviation Organization (ICAO).
His comments came a day after the 50th anniversary of U.N. Resolution 2758, in which the People's Republic of China was designated as the representative of China at the U.N., while the Republic of China (R.O.C.), as Taiwan is officially known, was expelled.
Taiwan has not been a U.N. member since the passage of the resolution, limiting its participation in the body's specialized agencies.
It has taken part in the annual World Health Assembly -- the WHO's decision-making body -- as an observer from 2009 to 2016, and has participated in the ICAO's triennial assembly only once, in 2013, since the R.O.C. was booted from the U.N.
In response to Blinken's comments, a spokesperson for China's embassy in the U.S. said Tuesday that Beijing "will not accept" the U.S. challenging its "one-China" principle.
"The U.S. has openly supported the 'Taiwan independence' forces in the international arena and attempted to challenge international law as well as international norms in which the one-China principle is included," the spokesperson said in a statement, adding that such moves "are futile and will never succeed."
Under Beijing's one-China principle, Taiwan is an inalienable part of China.
According to the U.S.' one-China policy, however, the U.S. acknowledges the Chinese position that there is one China and Taiwan is part of China, but it takes no position on sovereignty over Taiwan.