Former lawmaker Ju Gau-jeng dies at 67
Taipei, Oct. 23 (CNA) Former lawmaker Ju Gau-jeng (朱高正), who was known for taking the first swing at a legislative speaker in 1988 and his aggressive ways while serving in the Legislature between 1987 and 1999, died at the age of 67 on Friday, according to his former colleague Lin Cheng-chieh (林正杰).
"Ju Gau-jeng, a warship for democracy, died some time after 7 p.m. In Taiwan's democracy movement, Ju Gau-jeng made a significant contribution," Lin wrote in a Facebook post Friday evening. "Rest in peace, comrade."
Ju died of bowel cancer at Taipei Municipal Wanfang Hospital.
The disruption caused by Ju in the Legislature, Lin said, played a key role in forcing the retirement of some lawmakers who had been serving after the Nationalist government moved to Taiwan in 1949.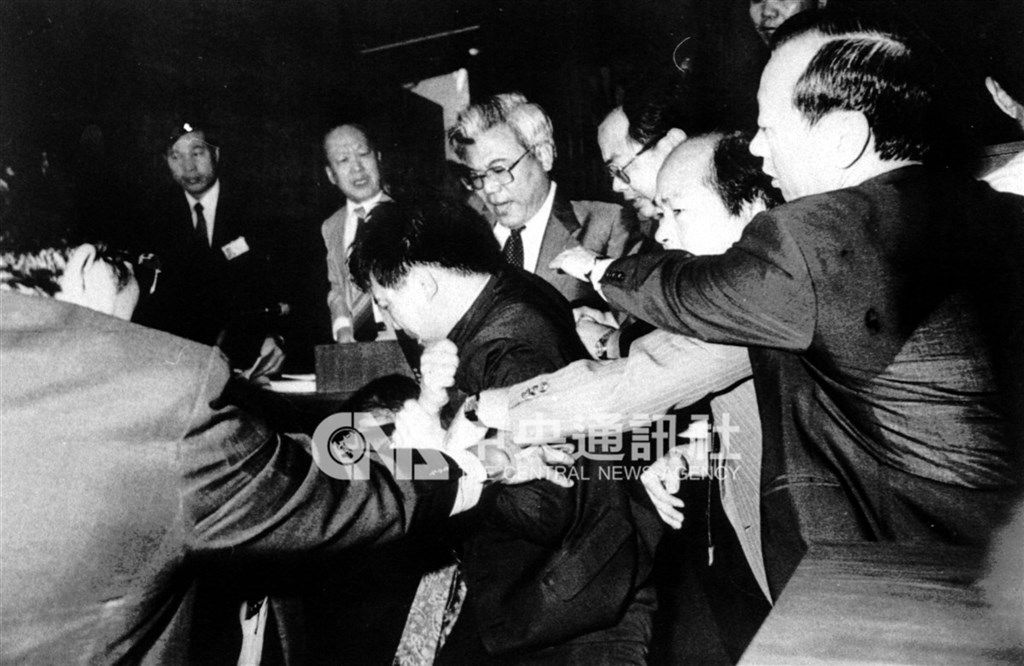 Those lawmakers, who reconvened in Taipei in 1950, and others elected in subsequent years in Taiwan, including Ju, had all been serving under the first term of the Legislature, before the elections for the second term was held in 1992.
Former Legislator Yu Ching (尤清) also shared Lin's view about Ju's role in pushing for the full re-election of lawmakers. He told CNA Friday that he appreciated Ju's call to form a new political party when opposition politicians gathered at the Grand Hotel Taipei on Sept. 28, 1986.
The gathering resulted in the founding of the current ruling party, the Democratic Progressive Party (DPP).
Later that year, Ju, who ran as an independent, was first elected as a legislator from Yulin County, where he was born on Oct. 6, 1954. He was sworn in for a three-year term in 1987.
He soon grabbed the nation's attention with his physical conflicts against lawmakers of the then-ruling Kuomintang (KMT), including taking a swing at speaker Liu Kwo-tsai (劉闊才), and actions such as jumping onto the podium and tearing down microphones.
After his re-election in December 1989, Ju left the DPP because of his disagreement with the party's direction of moving toward supporting Taiwan's independence in 1990, and set up his own party in 1991.
His party later merged with the New Party in 1994, with Ju being nominated for the first and only direct election of the governor of Taiwan Province. He lost to the KMT candidate James Soong (宋楚瑜) that year.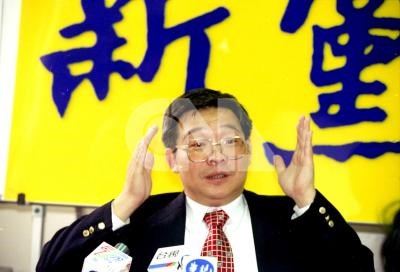 Ju won another three-year term as a New Party candidate in Kaohsiung in 1995, but he was kicked out of the party for defaming other party members in 1997 and lost his re-election bid in 1998.
The former lawmaker, who held a doctoral degree in philosophy from the University of Bonn in Germany, then moved away from politics and began visiting China to give speeches on Chinese philosophers such as Lao Zi (老子) and Zuang Zi (莊子).
Ju's wife passed away in 2008, and he lost his eldest son in a car accident last year.
According to DPP Legislative caucus whip Ker Chien-ming (柯建銘), Ju decided not to receive chemotherapy after he was diagnosed with cancer and they had a meal when Ju's health improved.
Ju later fell into a coma once because of his illness, but was determined to fight until the last second, Ker told CNA.
No funeral arrangements have been announced as yet.