Biden affirms U.S. would defend Taiwan if China attacks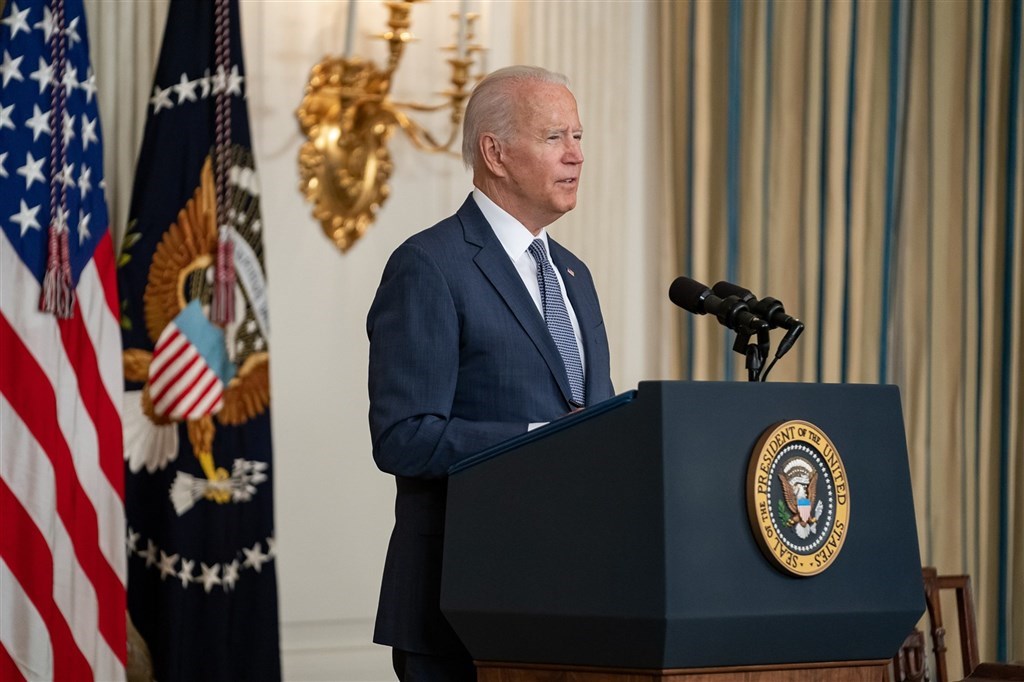 Washington, Oct. 21 (CNA) The United States would come to Taiwan's defense in the event of an attack by China, U.S. President Joe Biden said Thursday during a CNN town hall in Baltimore.
Asked by host Anderson Cooper if the U.S. "would come to Taiwan's defense if China attacked," Biden replied: "Yes, we have a commitment to do that."
People need not worry about the strength of the U.S. military, Biden said, adding: "China, Russia and the rest of the world knows we have the most powerful military in the history of the world."
"What you do have to worry about is whether or not they're going to engage in activities that will put them in a position where they may make a serious mistake," he said.
"I don't want a cold war with China. I just want to make China understand that we are not going to step back," he said.
Over the years, the U.S. has supplied arms to Taiwan under the Taiwan Relations Act to help maintain the island's defense capability, but American officials have not explicitly said the U.S. would come to Taiwan's defense in the event of an attack by China.
China considers Taiwan part of its territory and says it will reunify with the island eventually, by force if necessary.
When asked for a comment, a White House spokesperson told CNA by email that "the President was not announcing any change in our policy and there is no change in our policy."
"The U.S. defense relationship with Taiwan is guided by the Taiwan Relations Act," the official said.
"We will uphold our commitment under the Act, we will continue to support Taiwan's self-defense, and we will continue to oppose any unilateral changes to the status quo," the official added.
Meanwhile, responding to Biden's remarks in Taipei Friday, Presidential Office spokesman Xavier Chang (張惇涵) said the position of Taiwan's government remains unchanged.
Taiwan "will neither bow to pressure nor act rashly when we have support," Chang said in a statement.
Taiwan is committed to defending itself and will continue working with countries that share similar values to contribute to peace and stability in the Taiwan Strait and Indo-Pacific region, he added.
Ministry of Foreign Affairs spokeswoman Joanne Ou (歐江安), meanwhile, told CNA that China's military expansion and provocative actions have alerted the United States and other democratic countries, and Taiwan's government will do its utmost to safeguard the country's democratic and free system, national security and the well-being of its people.