DPP lawmaker admits being former KMT informant, leaves party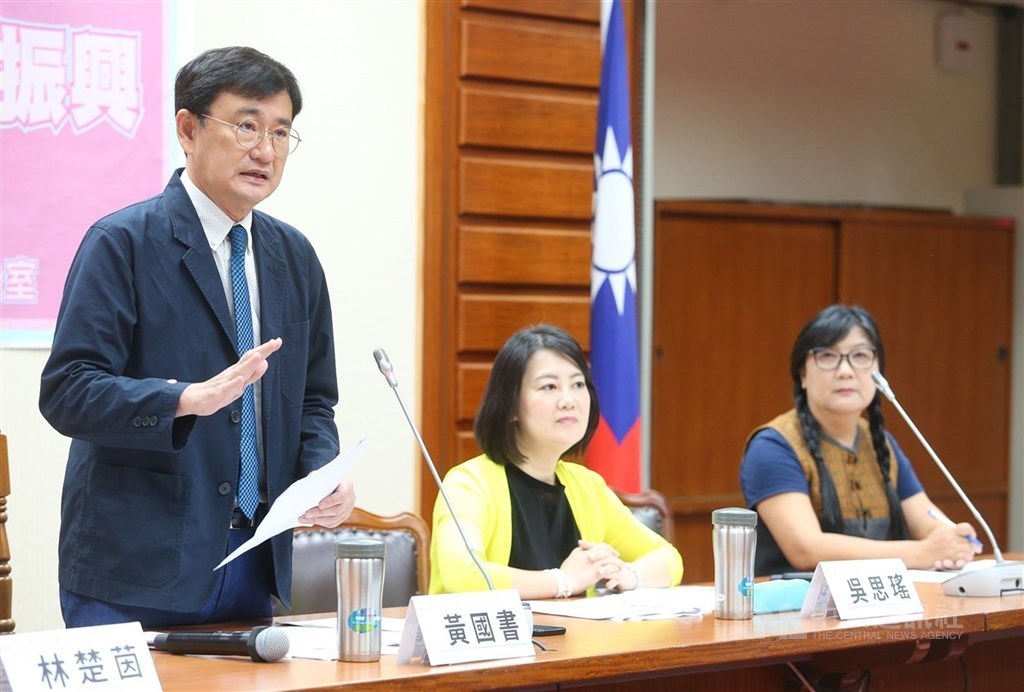 Taipei, Oct. 17 (CNA) Ruling Democratic Progressive Party (DPP) Legislator Huang Kuo-shu (黃國書) announced Sunday he was leaving the party and will not seek re-election following a report that he was an informant for the Kuomintang (KMT) as a university student.
The Liberty Times broke the news Saturday that the 57-year-old Huang was an informant for the KMT in his student days and he has been removed from the list of members of a DPP faction.
Huang confirmed the report in a Facebook post early Sunday morning, saying he had no choice but to help the secret intelligence unit gather information during the martial law period and that he later apologized to those concerned.
The legislator did not specify how long he provided information or what years it occurred, but Huang said he was in his early 20s at the time, which meant he became an informant in the mid-80s, not long before martial law was lifted in 1987.
Huang said that at the time he made friends with people involved in political opposition movements while in school and began taking an interest in political and social issues.
He was called in one day for questioning by an intelligence unit and told that his association with political insurgents could cause him trouble because the authorities were going to take action against political criminals and student movement agitators.
But he was told that if he could provide inside information, it would help keep himself and his associates safe, he recalled.
After being questioned several times, Huang said, he believed what he was told and agreed to the intelligence unit's demand.
"Since entering the political arena, I have worked hard to push for the reconstruction of Taiwan's local history and culture. It can be seen as a form of inner atonement for past wrongdoings," Huang said.
Describing his time as an informant an irreparable historical mistake, Huang apologized for his misconduct and said he still hoped to devote his life to Taiwanese society.
He also said he was withdrawing from the DPP and would stop engaging in party operations, effective immediately, and not seek re-election to another term in the 2024 legislative elections.
In response, DPP legislative caucus secretary-general Tsai Shih-ying (蔡適應) said the party respected Huang's decision and his explanation of the situation.
Although the DPP will lose one legislative seat due to Huang's resignation, its legislative caucus operations will be unaffected, Tsai said.
Even without Huang, the DPP has a sizable majority in the legislative body, with more than 60 of the chamber's 113 seats.