ROC National Day celebrations to feature largest national flag flyby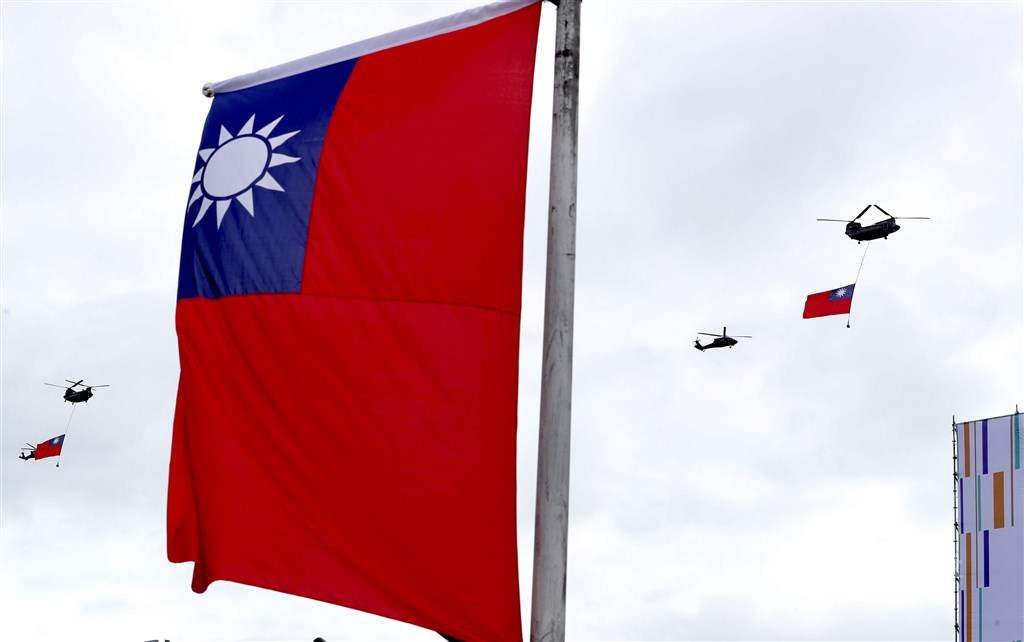 Taipei, Sept. 21 (CNA) This year's Double Ten National Day celebrations will feature the largest ever Republic of China (Taiwan) national flag flyby, a military source told CNA Tuesday.
Two CH-47 Chinook helicopters will carry a 18-meter wide and 12-meter long flag as they fly over the Presidential Office Building in Taipei during the main celebration event, according to the source.
Previous national flags used in similar national day flybys measured 12m by 8m, the source added.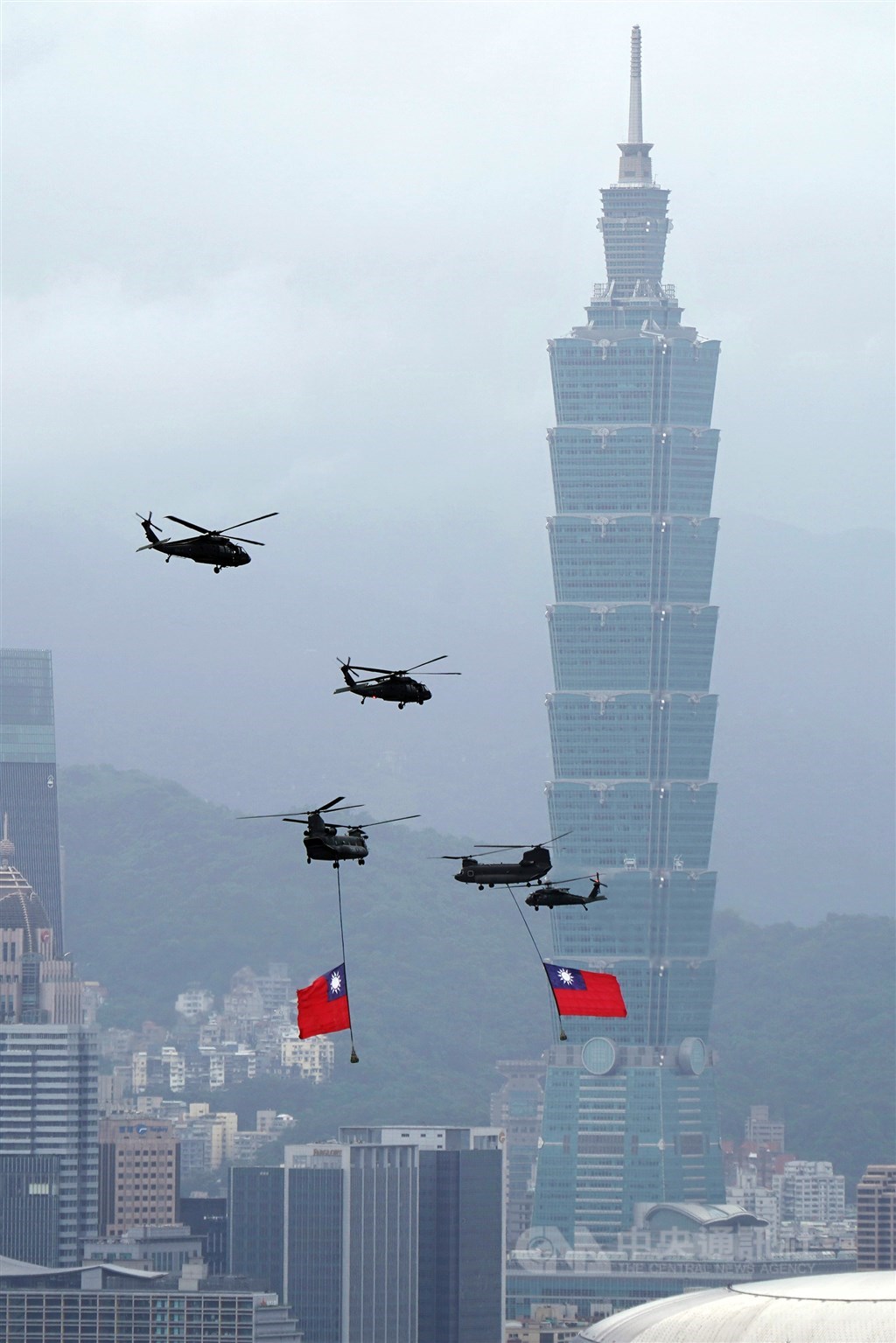 Other than the two CH-47, another 45 military aircraft will also fly past the Presidential Office on the morning of Oct. 10 to celebrate the nation's 110th birthday.
The 12 types of aircraft that will take part in the aerial show include AH-64E, AH-1W, and UH-60M choppers, F-16Vs, Mirage-2000s, IDFs, among others, according to the source.
Meanwhile, a parade displaying the nation's major missile systems will showcase the armed forces' ability to defend Taiwan, the source added.
The troops set to take part in the national day celebrations have moved onto a military base in Hsinchu in preparation for the upcoming performances, according to the source.