CORONAVIRUS
/
Taiwan to donate COVID-19 medical devices to Japan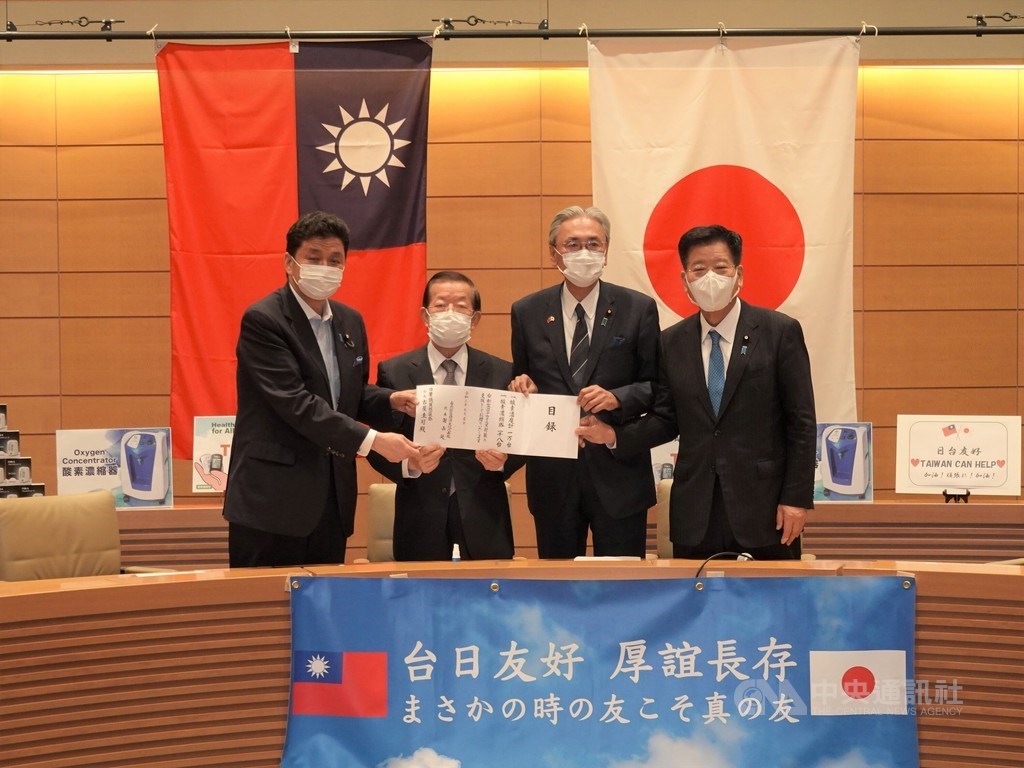 Taipei, Sept. 16 (CNA) Taiwan will donate medical equipment to Japan in return for the COVID-19 vaccine donations Tokyo has sent to Taipei since early June, the Ministry of Foreign Affairs (MOFA) said in a press statement Thursday.
Taiwan's government will donate 10,000 pulse oximeters and 1,008 oxygen concentrators to Japan as a gesture of gratitude for the vaccine donations, the ministry said, without specifying when the equipment would be delivered.
Japan has shipped approximately 3.4 million doses of the AstraZeneca vaccine to Taiwan. Its government pledged another donation of 500,000 vaccine doses to Taiwan earlier this week.
At a press event in Tokyo on Thursday, Taiwan's Representative to Japan Frank Hsieh (謝長廷) said Taiwan wished to reciprocate for the timely assistance Japan offered when the island experienced a surge in COVID-19 cases in mid-May.
He said the decision to provide medical equipment was prompted by recent reports in the Japanese media that demand for pulse oximeters has surged among COVID-19 patients who suffer milder symptoms and observe home isolation in cities where there has been an outbreak.
Meanwhile, Japanese Prime Minister Yoshihide Suga thanked Taiwan for the donation via Twitter Thursday evening, adding that the devices will be put to good use.
Whenever there are threats posed by natural disasters and pandemics, Japan and Taiwan always help each other on humanitarian grounds and have fostered a strong friendship, Suga added.
In a statement, Mitsuo Ohashi, chairman of the Japan-Taiwan Exchange Association, also expressed his gratitude to Taiwan and said that Japan and Taiwan will work together to overcome the COVID-19 challenge and further deepen their friendship.
View All