Taiwan will facilitate any plans by former Japanese PM to visit: MOFA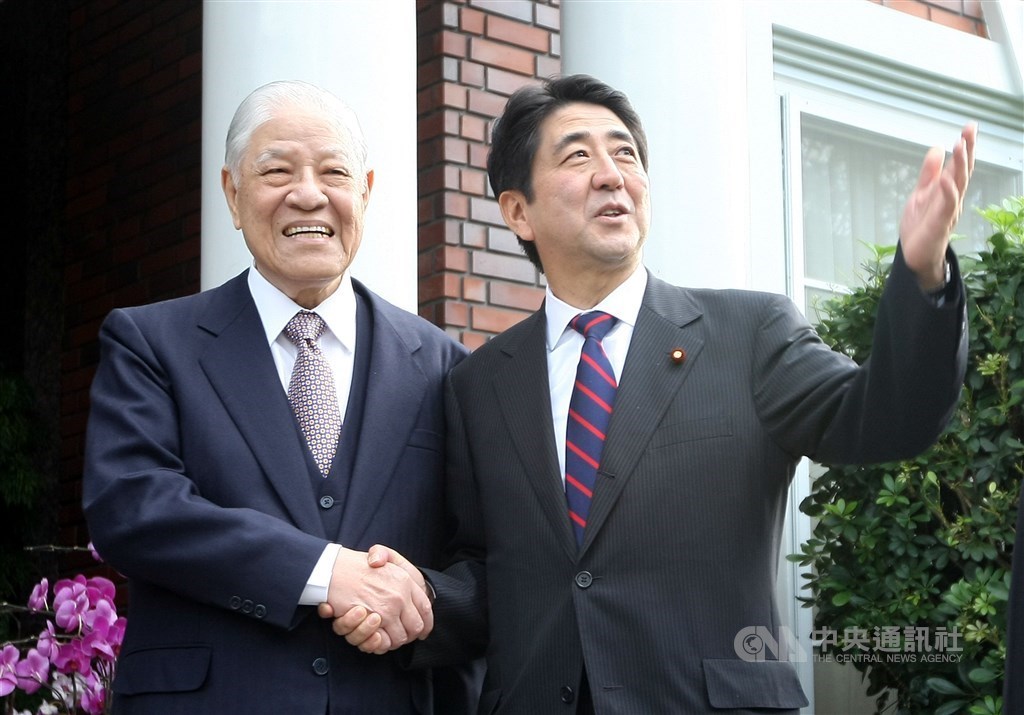 Taipei, July 29 (CNA) Taiwan will provide all necessary assistance to former Japanese Prime Minister Shinzo Abe if he decides to visit to pay tribute to late President Lee Teng-hui (李登輝) on the first anniversary of his death, according to Taiwan's Ministry of Foreign Affairs (MOFA).
In a press statement released Wednesday, MOFA said Abe is a respected world leader who considers Taiwan an important partner, and he is a strong supporter of Taiwan's participation in international organizations.
If Abe wishes to visit Taiwan on the anniversary of Lee's death, as has been reported, he will be accorded all assistance, MOFA said, after the Japanese daily Sankei Shimbun reported that Abe would like to make such a trip, if circumstances allowed.
In an interview with the paper, Abe said there were no other leaders as considerate of Japan as Lee was.
Lee was born in Taiwan during the period of Japanese colonization, and he took Japanese language and culture classes in school. He passed away July 30 last year at the age of 97.
After his presidency (1988-2000), Lee visited Japan's Yasukuni Shrine, which commemorates Japanese soldiers who died in wars. Throughout most his life, he also openly sided with Japan on its ownership of the Diaoyutai Islands, which are also claimed by Taiwan and China.
His daughter Annie Lee (李安妮) said Thursday that she hoped Abe would visit Taiwan on the anniversary of her father's death, and she was confident he would receive all necessary assistance from the relevant entities in Taiwan.
At a press conference on the establishment of a Lee Teng-hui memorial library, she dodged a question on whether she knew if Abe would attend a memorial service in Taipei on Friday for her late father.
"Let's just wait and see," she said, adding that Abe may visit Lee's grave at any time, not necessarily on the exact anniversary of his passing.
MOFA, meanwhile, said in its statement that it wished to thank Abe for his long-standing friendship with Taiwan and would welcome a visit by him.
Also commenting on the news report, Legislative Speaker You Si-kun (游錫堃) told reporters Thursday that he would be pleased to host Abe.
Asked whether Abe would be invited to address the Legislature, You said such a decision would require consultation among the various party caucuses.