Taiwan to open representative office in Lithuania: MOFA (update)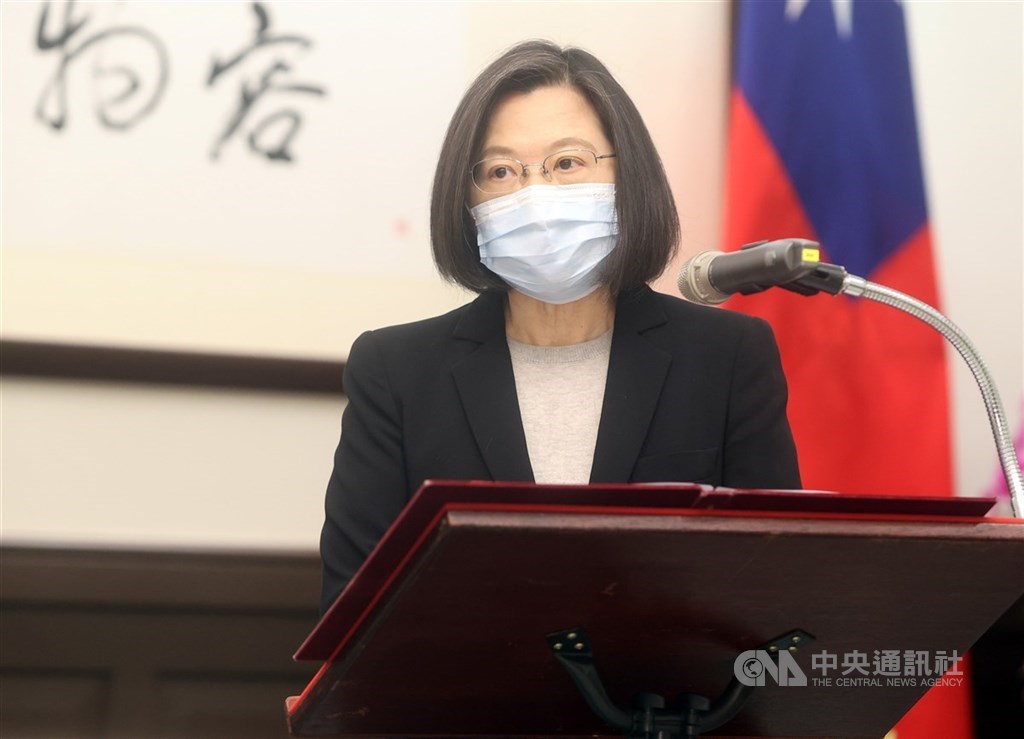 Taipei, July 20 (CNA) Taiwan is opening a representative office in Lithuania to expand its relations with the Baltic state and other Central European countries, Taiwan's Foreign Minister Joseph Wu (吳釗燮) announced Tuesday in a virtual press conference.
The office, to be named "The Taiwanese Representative Office in Lithuania," will be located in Vilnius, Lithuania's capital, Wu said, but he did not disclose when the new mission is expected to open.
It will be the first time in 18 years that Taiwan has opened a new representative office in Europe. The last location to be established there was the Taipei Representative Office in Slovakia, in 2003, Wu said.
"The development is very significant as it demonstrates Taiwan's resolve to continue expanding its relations with European countries," he said.
Taiwan and Lithuania will engage in economic, trade, and technological cooperation, Wu said, and he expected bilateral relations to grow as Lithuania has announced it plans to set up an office in Taiwan this fall.
President Tsai Ing-wen (蔡英文) described the development as an "important diplomatic breakthrough" in a Facebook post Tuesday.
She said Taiwan has felt the support of partners in the democratic world, citing Lithuania's pledge on June 22 to donate 20,000 COVID-19 vaccine doses and a tweet by Lithuanian Foreign Minister Gabrielius Landsbergis that day that "Freedom-loving people should look out for each other. "
She thanked the Ministry of Foreign Affairs and frontline foreign service personnel for expanding Taiwan's pragmatic cooperation with other countries.
The relations between Taiwan and Lithuania have warmed in recent years.
More than half of Lithuania's parliamentarians have sent joint letters to the World Health Organization for the past two years in support of Taiwan's bid to participate in the global health body.
In November 2020, leaders of Lithuania's ruling coalition signed an agreement binding the country's new government to carry out a "values-based foreign policy" and "defend those fighting for freedom around the world, from Belarus to Taiwan."
Then came the vaccine pledge in June 2021 as Taiwan faced a surge in COVID-19 cases at that time.
On Taiwan's side, it donated 100,000 medical face masks to Lithuania at the beginning of the coronavirus pandemic in 2020.
Meanwhile, the American Institute in Taiwan (AIT), the de facto United States embassy in Taiwan, welcomed Taiwan's increased presence in Europe through a statement.
"All countries should be free to pursue closer ties and greater cooperation with Taiwan, a leading democracy, a major economy, and a force for good in the world," the AIT said.
Taiwan currently has only 15 formal allies globally due to most countries' diplomatic recognition of Beijing, which sees Taiwan as part of its territory.
The name Taiwan uses for its foreign missions in countries with which it does not have diplomatic relations is usually "Taipei Economic and Cultural Office," "Taipei Representative Office," or "Taipei Trade and Investment Office, likely due to host countries' preference to avoid sovereignty implications.
During the press conference, Wu said Taiwan has no plan to change the names of its current 23 missions in Europe, which all use "Taipei" in their names, except in the Vatican, Taiwan's only diplomatic ally in Europe.