CORONAVIRUS
/
Top envoy discusses complexity of Taiwan-BioNTech negotiations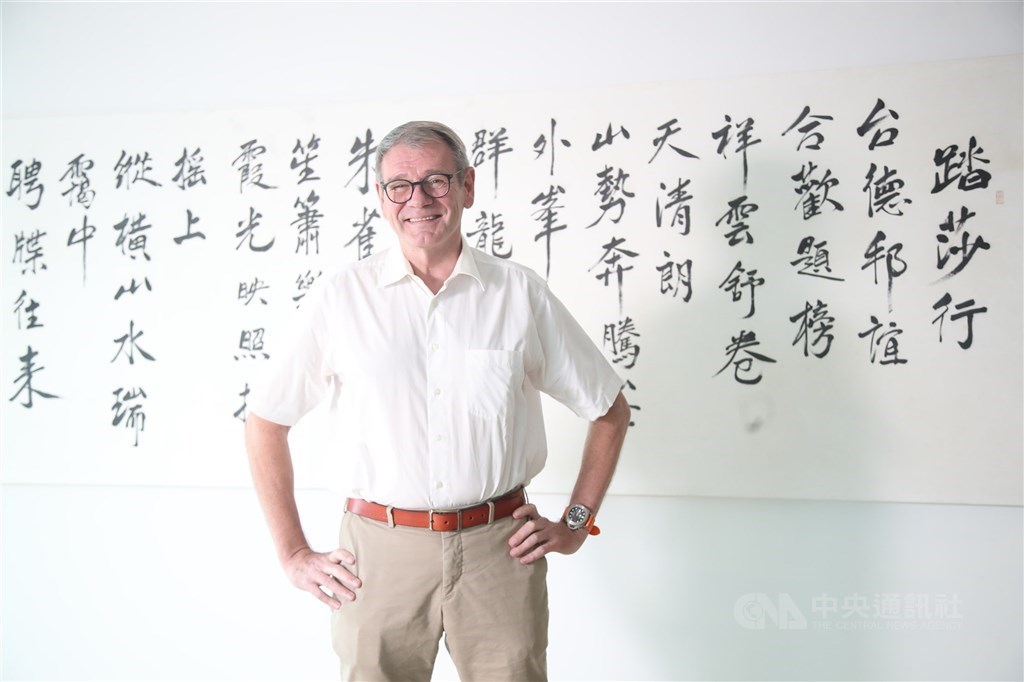 Taipei, July 8 (CNA) The Germany government has tried to facilitate Taiwan's procurement of COVID-19 vaccine doses from BioNTech since early this year when the process came to a standstill, the European country's representative in Taiwan told CNA in an exclusive interview Wednesday.
In the interview, Thomas Prinz, director general of German Institute Taipei, said his government intervened several times in Taiwan's negotiations with BioNTech, a German biotechnology company, on the procurement of COVID-19 vaccine after the process stalled in January.
Prinz said his government contacted BioNTech and asked the company to do its best to conclude the deal with Taiwan's government.
"What we could do as a government was to try to convince the stakeholders to come together and to conclude the deal. But we, of course, are not involved in the negotiation process," he said.
Although the de facto German ambassador to Taiwan acknowledged that he does not know exactly what prevented the deal from being sealed, he acknowledged that Taiwan's bid to procure vaccines from BioNTech encountered problems because of the Chinese company's involvement.
Taiwan's health minister Chen Shih-chung (陳時中) said during a press conference in May that Taiwan's inability to finalize a contract with BioNTech was because of "something outside of the contract," hinting at pressure from the Chinese side on BioNTech.
Some Taiwanese media reports and social media posts blamed Taiwan's predicament on the inaction of the German government at that time, prompting Prinz to issue a statement on Facebook on June 2 that his government has no control over the terms of the potential contract and whether the two sides sign it.
"The press created an image that the German government doesn't care about Taiwan receiving vaccines. That is totally not true," Prinz reiterated in the interview.
He said the German government wanted to help Taiwan and BioNTech reach a deal, only to find that there were so many stakeholders and different contracts involved.
Prinz said the main problem seems to be that there was a Chinese company involved, Fosun Pharma, which is BioNTech's distributor in the "greater China area."
He explained that the involvement of a distributor is not particularly unusual because vaccine developers are usually small laboratories and need larger distribution networks.
The fact that BioNTech has had a contract with Fosun Pharma since March 2020 complicated the whole procurement procedure, he said, adding that details such as whether the vaccine should be delivered to Taiwan via China or directly from Germany add to the complexity of the issue.
Prinz said he believed that Taiwan's urgent demand for vaccines has now eased with the arrival of donated and purchased vaccines from other sources, adding that he hopes Taiwan will finally be able to get the BioNTech vaccine without any political influence.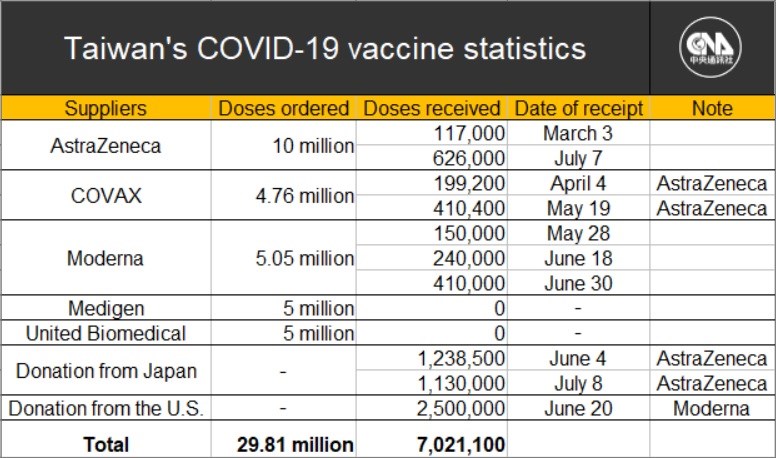 View All