CORONAVIRUS
/
Government, Tzu Chi reach consensus on BNT vaccine purchase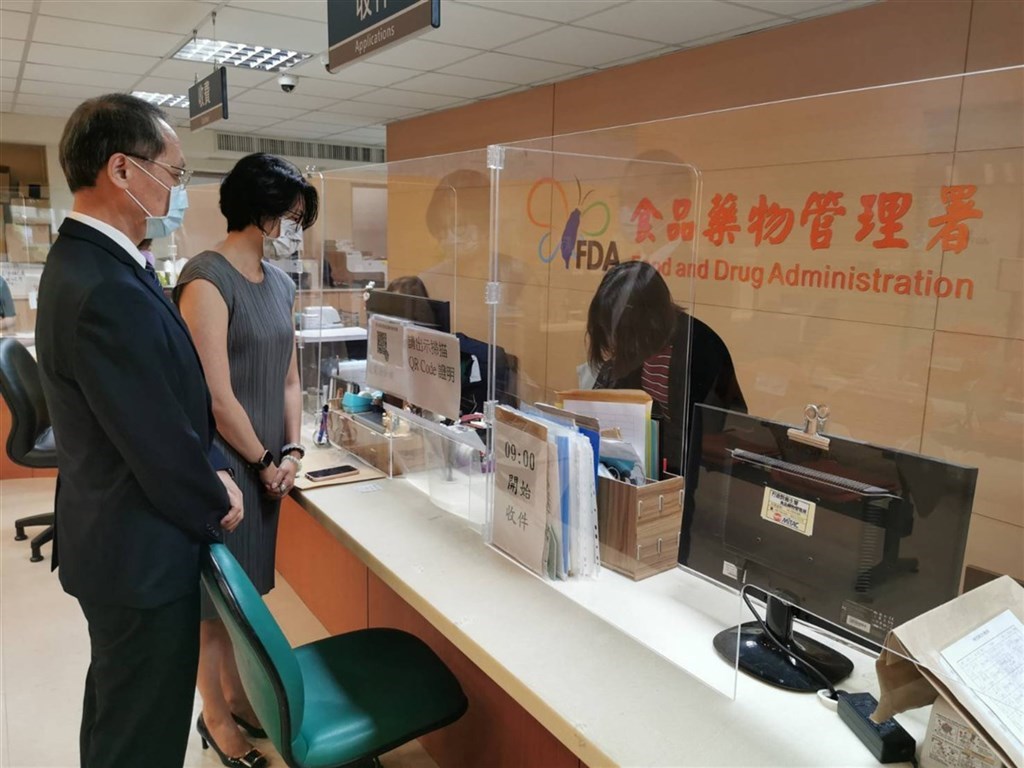 Taipei, July 1 (CNA) Taiwan's government has assembled a task force to facilitate Tzu Chi Foundation's proposed procurement of Pfizer-BioNTech (BNT) COVID-19 vaccines, following a meeting earlier in the week between representatives of the two sides, a Cabinet spokesman said Thursday.
During the meeting Monday, Central Epidemic Command Center (CECC) officials and representatives of the Buddhist humanitarian organization agreed on a primary goal of working together to expedite the BNT vaccine procurement process, according to Cabinet spokesman Lo Ping-cheng (羅秉成).
Based on that consensus, Lo said, the government decided to assemble a special task force to facilitate Tzu Chi's proposed efforts to purchase the vaccines, following a similar procedure that was set up for Taiwan's two top technology firms, Hon Hai Precision Industry Co and Taiwan Semiconductor Manufacturing Co. (TSMC), to procure vaccines.
On June 23, Tzu Chi submitted to the government a proposal to procure 5 million doses of the BNT COVID-19 vaccine for Taiwan, saying speedier vaccination would expedite the country's return to normal and the revival of its economic activities.
The proposal was made two days before the government formally signed agreements to allow TSMC and Hon Hai's YongLin Charity and Education Foundation to represent Taiwan in negotiations to obtain up to 10 million doses of the BNT vaccine, as the government was having difficulties reaching a deal with the German vaccine manufacturer.
According to Taiwan's government, it was close to securing 5 million vaccines from BNT earlier this year, but the deal fell through due to China's interference.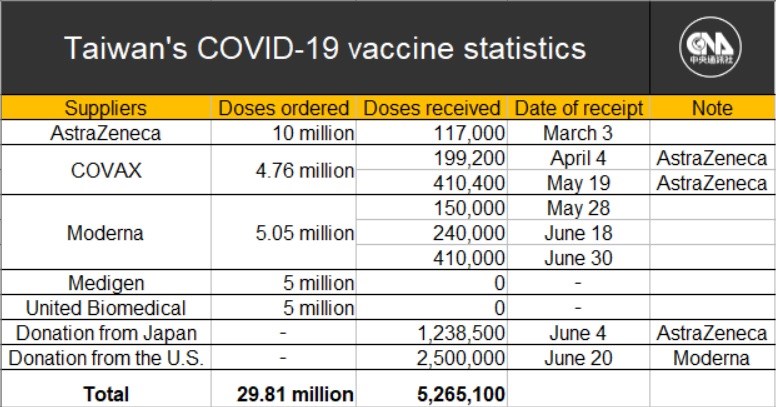 Taiwan has signed contracts to purchase some 20 million vaccines from abroad, including 5.05 million doses of Moderna, 10 million doses of AstraZeneca, and 4.76 million of unspecified brands through the COVAX program.
Only about 1.5 million doses have been delivered to date, but Taiwan has also received donations of 2.5 million doses of Moderna from the United States and 1.24 million doses of AstraZeneca from Japan.
The government has also signed contracts to buy 10 million doses of vaccines from two Taiwanese manufacturers.
As of Thursday, just over 2 million people in Taiwan, or around 8.3 percent of its 23.5 million population, had received at least one shot of a COVID-19 vaccine.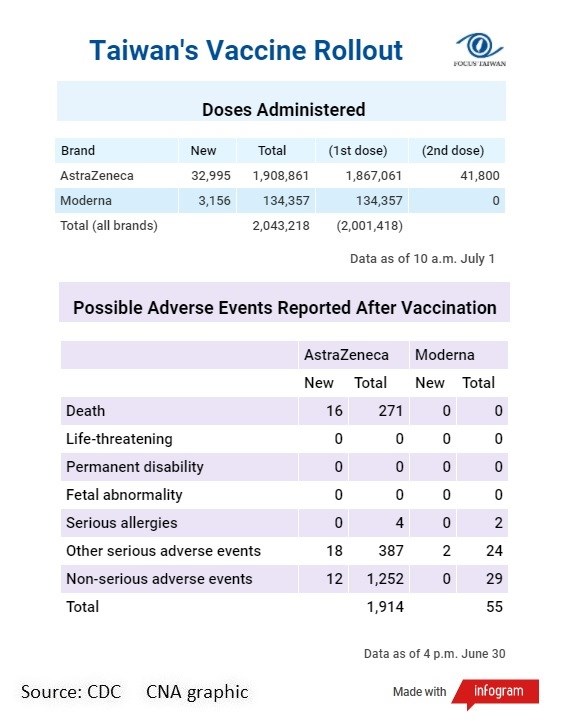 View All