U.S. congressmen reintroduce Taiwan Defense Act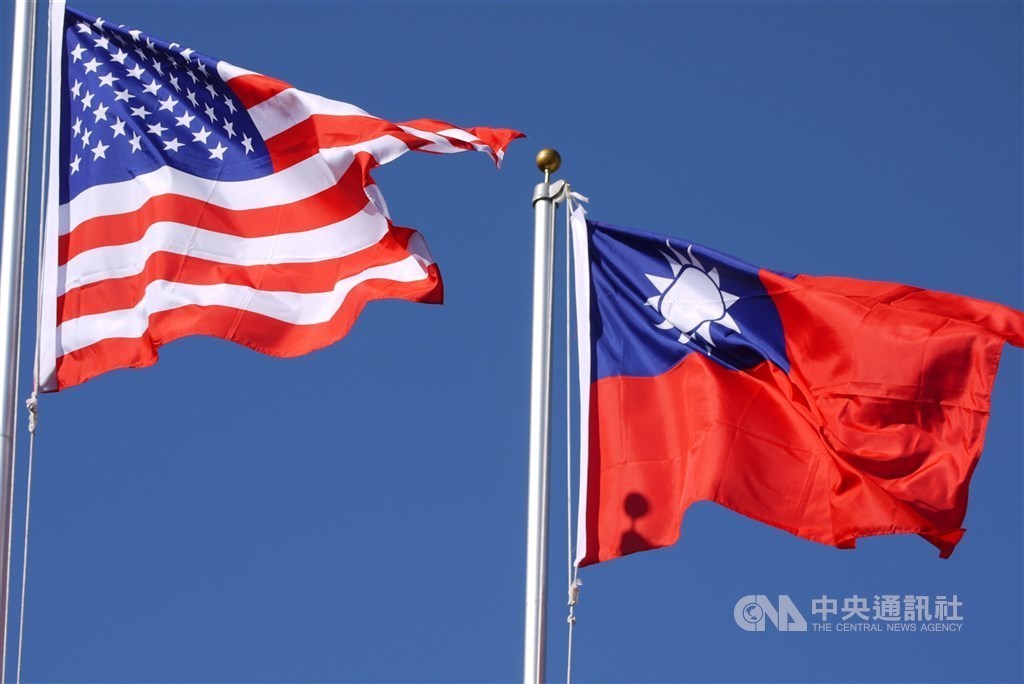 Washington, June 16 (CNA) Members of the United States Congress on Wednesday reintroduced a bill known as the Taiwan Defense Act in both the Senate and House of Representatives as part of efforts to prevent what they see as a possible Chinese invasion of Taiwan.
According to the bill, which is dubbed "Taiwan Defense Act (TDA)," an attempted "fait accompli" by China against Taiwan would constitute one of the ''most stressing potential scenarios'' for the U.S. Armed Forces.
It refers to the possible event that China invades and takes control over Taiwan before the U.S. military can respond effectively, while Beijing convinces the U.S. that any response will be prohibitively difficult or costly.
The bill stipulates that it should be the U.S. government's policy to maintain its military's ability to launch combined joint operations against Chinese forces to deter potential attacks on Taiwan.
The proposed legislation was first introduced to Congress in 2020, but was eventually left off the agenda, according to Senator Josh Hawley, who co-sponsored it with three other senators.
"The Chinese Communist Party wants control of the Indo-Pacific region, starting with Taiwan," Hawley said in a press statement issued on Wednesday.
He argued that efforts to thwart Beijing's aggression serve the interest of both the U.S.' allies and partners in Asia and all Americans.
Another co-sponsor, Senator John Cornyn, maintains that the legislation "would ensure the U.S. can efficiently and effectively come to Taiwan's aid in the event China threatens their autonomy."
The bill came one day after 28 Chinese military aircraft entered Taiwan's air defense identification zone (ADIZ), making it the most reported People's Liberation Army (PLA) sorties in a single day since Taiwanese authorities began making public PLA entries into the ADIZ last September.
It came after the Group of Seven summit in the United Kingdom on Sunday highlighted for the first time in a communique the importance of peace and stability across the Taiwan Strait, among a range of other pressing global issues.
China has ramped up its military pressure on Taiwan in recent years amid strained relations with the island's ruling pro-independence Democratic Progressive Party.
Meanwhile, Representative Mike Gallagher, who joined two representatives in sponsoring a corresponding bill in the House, noted that the proposed legislation will ensure America maintains the capability to prevent China's invasion of Taiwan.
"We need a sense of urgency to restore deterrence in the Taiwan Strait," Gallagher said, adding "Taiwan's liberty is a vital national security interest of the United States."
In response, Taiwan's Ministry of Foreign Affairs (MOFA) on Thursday thanked the U.S. Senate and House of Representatives for proposing the Taiwan Defense Act.
MOFA spokesperson Joanne Ou (歐江安) said the move once again showed that the U.S. places great importance on Taiwan's security and regional peace and stability.
Beijing has accused U.S. defense officials and Taiwan's foreign minister of hyping up the possibility of an invasion against Taiwan to boost military budgets and achieve political gains.
It's unclear whether China's recent sorties into Taiwan's ADIZ is preparation for an eventual attack or a way to send a message to Taiwan's current government to discourage it against seeking formal independence.
China's government says it wants to eventually peacefully unify with Taiwan, but it has not renounced the use of force to achieve its unification goal.