U.S., EU senior diplomats support Taiwan's international participation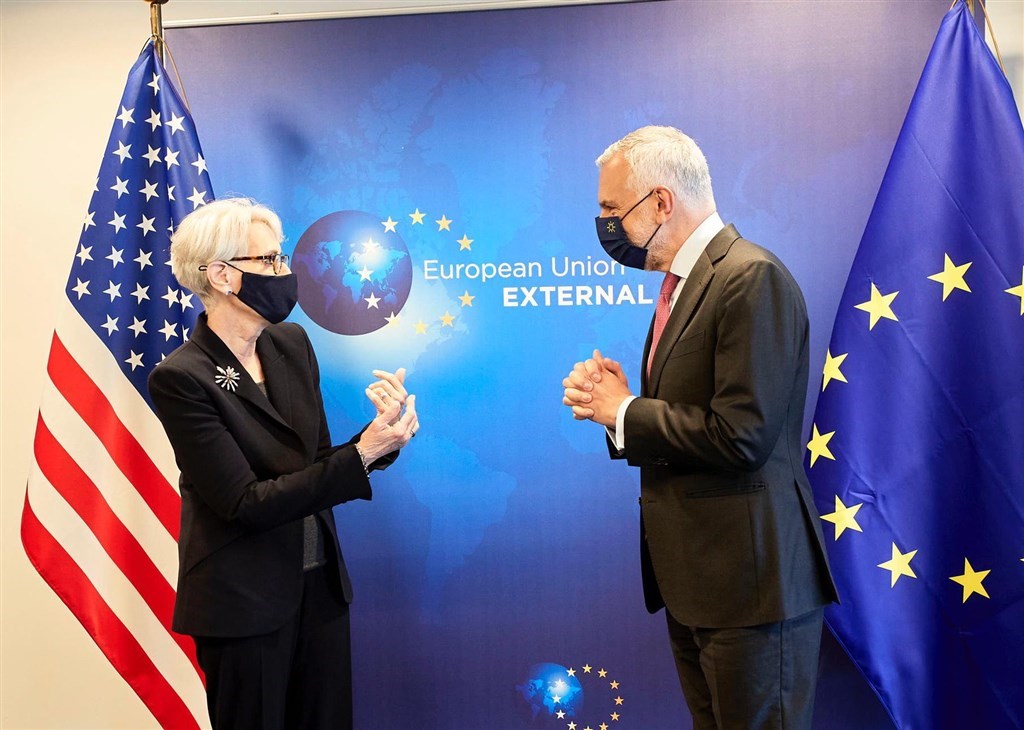 Brussels and Taipei, May 27 (CNA) High-level diplomats from the United States and the European Union discussed Taiwan's bid to take part in international organizations during a recent dialogue on China.
U.S. Deputy Secretary of State Wendy Sherman, who is currently undertaking a six-stop overseas trip from May 25 to June 4, met with European External Action Service (EEAS) Secretary-General Stefano Sannino in Brussels on Wednesday.
In a press statement issued after their meeting, the EEAS said the two officials discussed a range of foreign policy issues of mutual concern, including China, Russia, Ukraine and Belarus, and the recent violence in Israel and the West Bank and Gaza.
They also held the first high-level meeting of the EU-U.S. dialogue on China, according to the statement.
"They discussed the importance of Taiwan's meaningful participation in the work of international organizations, including World Health Organization (WHO) forums and the World Health Assembly (WHA)," the statement said.
Other issues discussed included the ongoing human rights violations in Xinjiang and Tibet, the erosion of autonomy and democratic processes in Hong Kong, and regional security issues, in particular the situation in the South China Sea, it said.
Taiwan left the United Nations in 1971 when China took its place and has since been excluded from the body and its special agencies.
This year, despite calls from its diplomatic allies and many Western countries, Taiwan was once again denied participation in the WHA, the decision-making body of the WHO, which opened virtually on Monday.
Since Taiwan left the WHO, it has only been able to take part in the WHA as an observer between 2009 and 2016, when cross-Taiwan Strait relations were warmer under the then-Kuomintang government.
Meanwhile, Taiwan's foreign ministry spokesperson Joanne Ou (歐江安) said in a statement that the ministry thanked the U.S. and the EU for showing support for Taiwan's wish to participate in international organizations.
Ou said the relevant contents of the press statement, which came at a time when the 74th WHA is taking place, showed that the U.S. and the EU have reached a consensus on the issue.
"MOFA will continue to deepen its cooperation with like-minded countries to protect the health and welfare of all mankind and uphold a rule-based international order," she said.