CORONAVIRUS
/
Taiwan-made COVID-19 vaccine available in July: President Tsai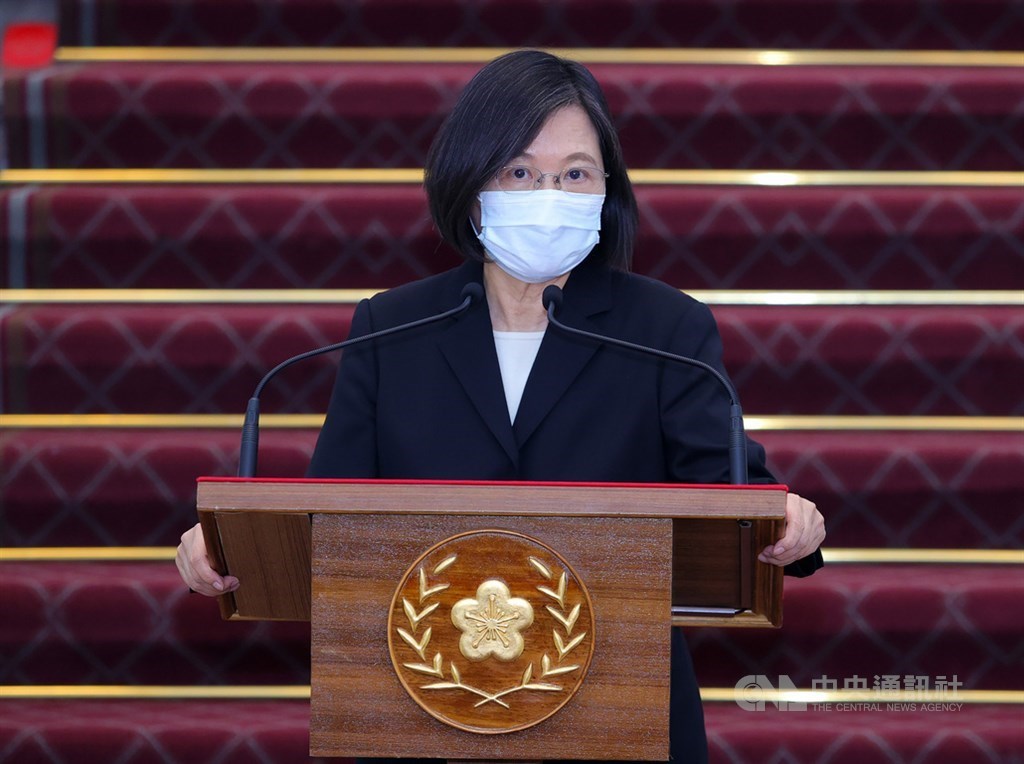 Taipei, May 13 (CNA) A locally-developed COVID-19 vaccine is expected to be available in late July, President Tsai Ing-wen (蔡英文) said Thursday during a press event held after she presided over a national security meeting.
"The phase two clinical trials of Taiwan-made vaccines are nearing completion. We expect the first vaccine to be ready in late July," she said at the event, which was broadcast live on the Presidential Office's webpage.
Tsai said she has directed the Central Epidemic Command Center (CECC) to prepare for mass vaccination and encouraged the public to get the Taiwan-made vaccine.
In addition to locally-developed vaccines, COVID-19 vaccines procured abroad will also arrive in the country in batches beginning July, the president said.
Tsai did not reveal any details about the local vaccines. However, according to previous announcements by the Food and Drug Administration (FDA), at least three vaccines are being developed by Adimmune Corp., United Biomedical and Medigen Vaccine Biologics Corp., in Taiwan.
The national security meeting was convened after the increase in COVID-19 community transmission in Taiwan this week.
Thirty-nine domestically transmitted COVID-19 cases have been recorded in Taiwan since Monday, with 16 testing positive on Wednesday and another 13 on Thursday.
The CECC raised its four-tier COVID-19 alert level to Level 2 on Tuesday, banning indoor events with more than 100 people and outdoor events with more than 500 people.
In her address, Tsai also said she has ordered all government agencies to discuss possible short-term COVID-19 developments and to prepare response measures.
She urged the public to remain vigilant during this difficult time, assuring everyone that basic commodities and foods are in sufficient supply, making panic buying or hoarding unnecessary.
In other announcements, Tsai said she has instructed relevant government agencies to ensure the normal operation and stability of Taiwan's stock market following recent falls.
Tsai stressed that the plunge on Taiwan's stock market was caused by psychological factors as the nation's economic fundamentals remain strong, citing the profits of many listed companies and economic growth of more than eight percent in the first quarter.
She also said the government has decided to extend its bailout package for one year with an additional budget of NT$210 billion (US$7.4 billion) to continue to help businesses and individuals negatively impacted by the pandemic.
View All