KMT chair election slated for July 24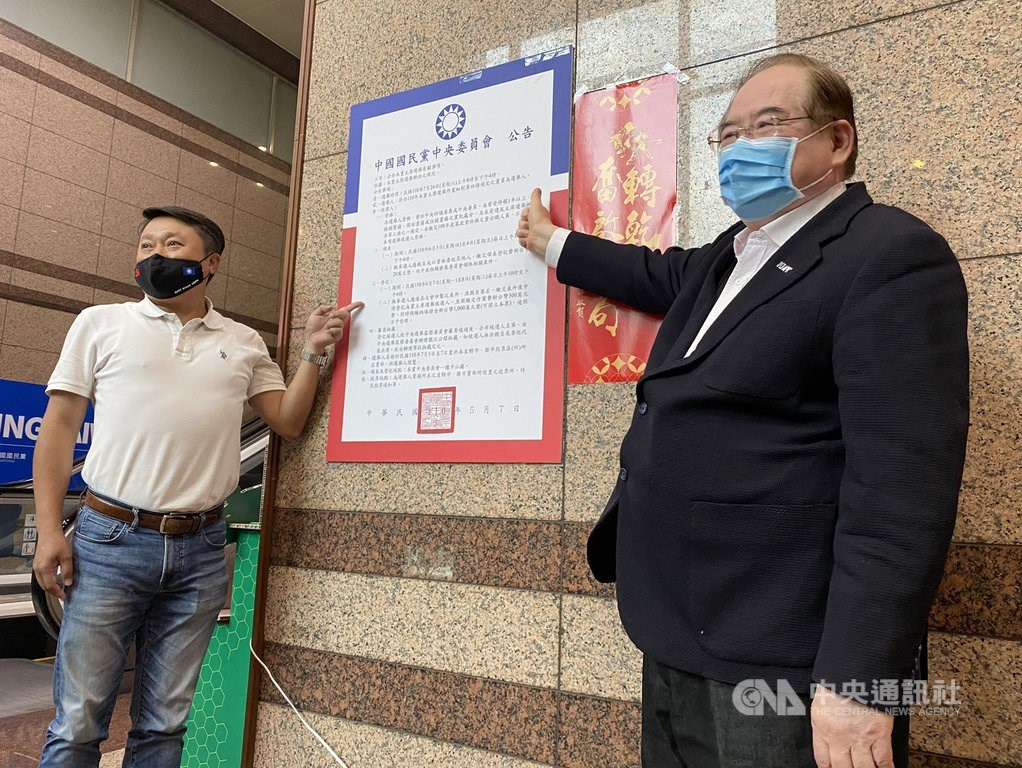 Taipei, May 7 (CNA) Major opposition Kuomintang (KMT) Secretary-General Lee Chien-lung (李乾龍) announced Friday that the party will hold its election for chairman on July 24.
In line with party regulations, people who want to vie for the party's top post must get a registration form on June 3-4 and then register their candidacy on June 7-8, but both steps come with stiff fees that are being imposed for the first time.
Getting a registration form costs NT$200,000 (US$7,143) and registering one's candidacy requires a NT$3 million processing fee and a deposit of NT$10 million, triggering discontent from some party members.
Chang Ya-chung (張亞中), president of the NGO Sun Yat-sen School, is one of those interested in participating in the race, but he said the NT$13.2 million financial threshold to enter the race has created an unfair barrier for candidates and hurt the party's image.
In response to Chang's compliant, Lee Che-hua (李哲華), head of the KMT's Organizational Development Committee, said the NT$10 million deposit can be a promissory note instead of cash, and is simply a commitment that at least this amount of funds will be raised by the person who is elected party chairman, Lee said.
The measure was introduced late last year to help the cash-strapped KMT, and it will be instituted in future party elections to serve that end, Lee said.