Taiwan undertakes groundwater drilling to alleviate drought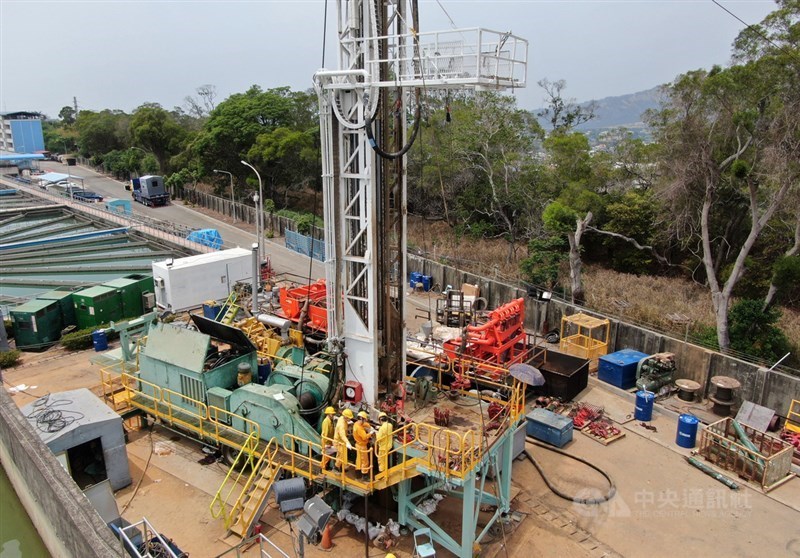 Taipei, April 25 (CNA) Taiwan's government has undertaken groundwater drilling in four major areas as an emergency response to the most serious drought on the island for over half a century.
The drought has been precipitated in part by the fact the island had no typhoons in 2020, the first annual hiatus in 56 years.
According to data from the Water Resources Agency (WRA), reservoirs in western Taiwan received only 752 millimeters of rain from June 2020 to February this year, less than half the historical average of 1,778 millimeters.
The Second Baoshan Reservoir in Hsinchu County; Yongheshan Reservoir, Liyutan Reservoir and Mingde Reservoir in Miaoli County; Deji Reservoir in Taichung City; and Zengwen Reservoir in Chiayi County all have only less than 10 percent of water left at present, data shows.
To ease the water shortage, the Ministry of Economic Affairs (MOEA) allocated NT$2.5 billion (US$88 million) in March for projects such as well drilling, emergency sea water desalination facilities and the proper utilization of groundwater found on construction sites.
In terms of well drilling, the government plans to drill an additional 190 wells in Hsinchu County, Miaoli County, Kaohsiung City and Taichung City, where half of all wells will be located.
The task of drilling wells is the responsibility of the WRA in collaboration with local governments, Taiwan Water Corporation and state-owned oil supplier CPC Corporation.
Water wells will be drilled in areas on top of gravel beds to prevent land subsidence, according to WRA Deputy Director-General Wang Yi-feng (王藝峰).
Taiwan currently has 160 wells which supply Taiwan's public water works system with 340,000 cubic meters of water a day, Wang said.
When the additional 190 wells are completed, another 260,000 cubic meters of water will be added to the current daily water supply, for a total of 600,000 cubic meters per day from wells, he said.
That represents five percent of Taiwan's total daily water consumption of 10.6 million cubic meters.