President Tsai reports bank savings of nearly NT$53 million in 2020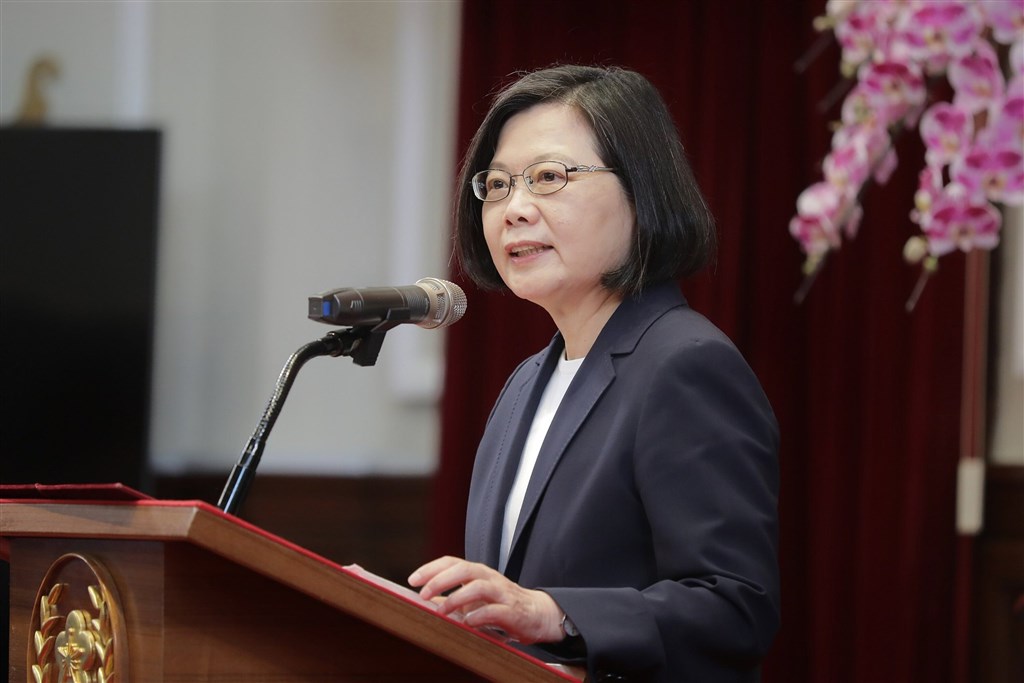 Taipei, April 6 (CNA) President Tsai Ing-wen (蔡英文) reported bank savings of NT$52.85 million (US$1.85 million) in November 2020, an increase of NT$4.08 million since November 2019, according to the latest "Clean Politics Report" published Tuesday by the Control Yuan.
Tsai filed her asset declaration on Nov. 1, 2020, nearly a year after the previous filing on Nov. 15, 2019, according to the report on property declarations by public officials in Taiwan.
The report indicates Tsai's declared savings increased from NT$48.77 million to NT$52.85 million in the one year period.
She also declared two plots of inherited land in Taipei shared with four others (one plot is 35 square meters and valued at NT$1.87 million, the other 300 square meters and valued at NT$13.19 million).
Tsai declared four other plots of land held in trust in Taipei and New Taipei (with a total of 301 square meters and no listed value); as well as two exclusively owned buildings held in trust (with floor space of total 389 square meters and no listed value), in Taipei's Da'an District and New Taipei's Yonghe District.
Other assets reported by the president included NT$4.14 million in negotiable securities; monthly income of NT$90,000 for leased land; NT$1.1 million in business investments; and the copyright of her two books, the value of which is undetermined, according to the report.
Tsai also wrote a note declaring a law firm-entrusted bank account containing NT$119.43 million as of Nov. 1, 2020. The funds were received as public election funding for running in the presidential election in January 2020, based on number of votes received.
Money from that account was spent on election related expenditure, charitable donations and donations to Tsai's own education foundation according to the note, which was published in the Control Yuan report. However, those expenditures were not itemized.
According to data from the Central Election Commission, Tsai and her running mate Lai Ching-te (賴清德) received NT$245.1 million in public election funding after winning the 2020 presidential election.
The Control Yuan's "Clean Politics Report" is generally published monthly and details asset declarations made by lawmakers and high-ranking officials serving in government institutions. The previous report detailing as asset declaration by Tsai was published on March 31, 2020.
The Control Yuan is the government body responsible for investigating and censuring improper behavior by public officials and public agencies.