President, government officials donate salaries for TRA train crash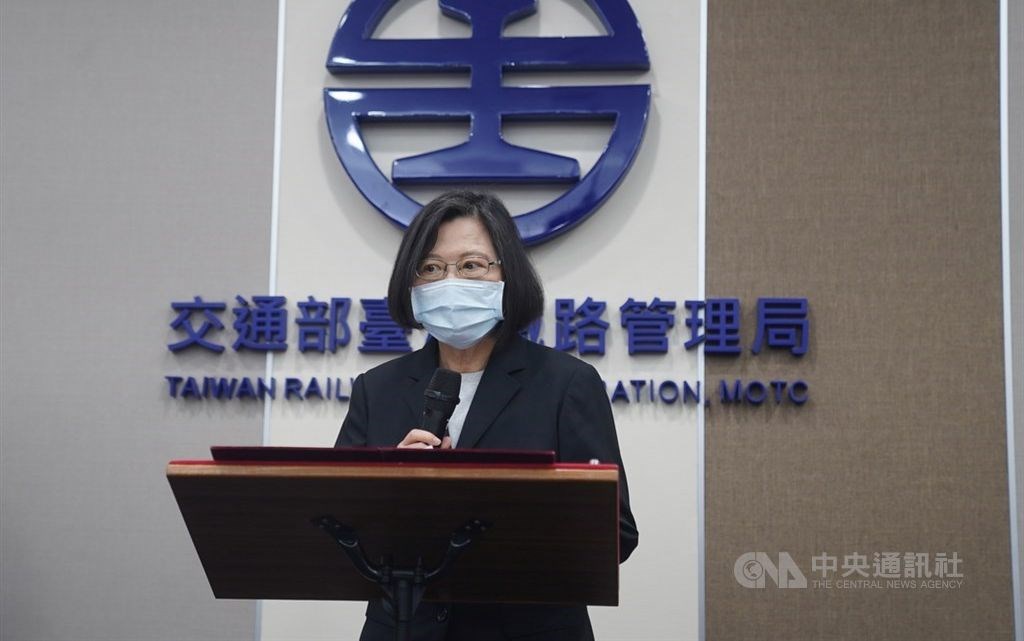 Taipei, April 5 (CNA) Taiwan's top government officials, including President Tsai Ing-wen (蔡英文), will donate one month's salary to the victims of the tragic April 2 train crash that took place in Hualien County, Presidential Office spokesperson Xavier Chang (張惇涵) said Monday.
Tsai, Vice President Lai Ching-te (賴清德) and Premier Su Tseng-chang (蘇貞昌) will donate the money to exclusive accounts designated by the Ministry of Health and Welfare (MOHW), said Chang.
A Taiwan Railways Administration (TRA) Taroko Express train bound from New Taipei for Taitung County hit a crane truck on the track near the entrance to the Qingshui Tunnel in Hualien County on Friday at 9:28 a.m.
The crash, which involved the derailment of the train's first five carriages, killed 50 people and injured 202. It marked the deadliest train accident since the TRA introduced the Tze-chiang limited express in 1978.
The ministry has set up a mechanism to raise funds for those affected by the crash. The funds will be allocated to help the injured to pay for their medical bills and rebuild their lives, and to provide economic support to the families of the dead, the ministry said on Sunday.
Tsai said via Facebook on Monday that all the costs associated with compensating the victims and their families will be borne by the government.
In addition to top government officials, the ruling Democratic Progressive Party (DPP) has pledged NT$1 million (US$34,965) in the relief fund.
All staff members at the DPP headquarters will also donate one day's salary, according to DPP spokeswoman Yen Jo-fang (顏若芳).
Meanwhile, the legislative caucus of the main opposition Kuomintang (KMT) will provide NT$1 million in donations to Hualien and Taitung counties, KMT Legislator Cheng Li-wen (鄭麗文) said on Monday.

KMT Chairman and Legislator Johnny Chiang (江啟臣) reportedly announced that he would make a donation of NT$190,500 -- equal to one month's salary for a lawmaker -- on Sunday.  
New Power Party Chairwoman Chen Jiau-hua (陳椒華) also said on Sunday that she would donate NT$100,000.

The MOWH had received over NT$60 million donations as of Monday, according to Health and Welfare Minister Chen Shih-chung (陳時中). The ministry will form a committee to manage the donations and ensure the transparent and fair use of the money, said Chen.