Taiwan joins WHO regional meeting, pledges US$250,000 to fight Ebola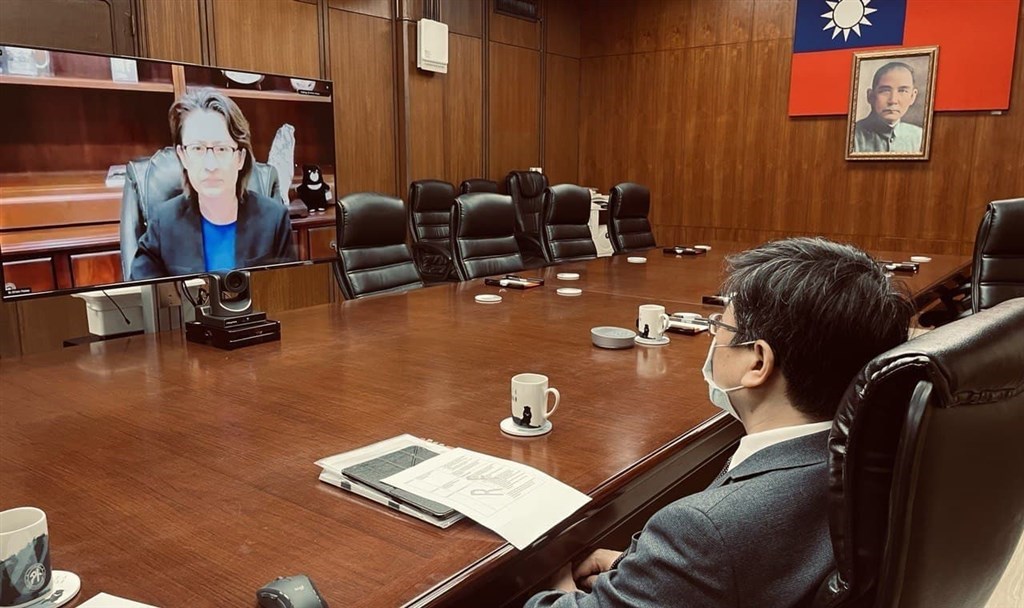 Taipei, March 27 (CNA) Taiwan participated in a high-level meeting co-organized by the United States and regional offices of the World Health Organization (WHO) in Africa on Friday (U.S. time), and pledged US$250,000 to combat the resurgence of Ebola in Africa.
The development was considered a breakthrough for Taiwan as it has been kept out of many WHO activities for years due to opposition from Beijing, which claims Taiwan and mainland China are part of one country.
According to a press statement from Taiwan's Ministry of Foreign Affairs (MOFA) issued on Saturday, the invitation by the Biden administration for Taiwan to participate in the meeting demonstrated the strength of the Taiwan-U.S. partnership.
The event, which took place virtually, was titled "Strengthening Africa's Resilience and Response to Ebola Virus."
It was co-organized by the World Health Organization's African Regional Agency (AFRO), the African Union-Africa CDC, the West African Health Organization (WAHO) and the U.S. in response to the recent spike in Ebola cases in Congo and Guinea, MOFA said.
U.S. Secretary of State Antony Blinken and WHO Director-General Tedros Adhanom Ghebreyesus delivered remarks in the meeting, which was attended by representatives from African countries affected by Ebola, and European Union member states, MOFA said.
From the Taiwan side, the head of the Taipei Economic and Cultural Representative Office in the United States Hsiao Bi-khim (蕭美琴) and Centers for Disease Control Director-General Chou Jih-haw (周志浩) participated in the meeting, it added.
According to MOFA, Hsiao announced during her remarks that Taiwan was donating US$250,000 to help fight the Ebola outbreak in Africa, stressing that "disease knows no borders."
Hsiao said Taiwan will continue to work with African states, the U.S. and other like-minded countries to contribute to international health initiatives, according to MOFA.
Meanwhile, the American Institute in Taiwan (AIT), the de facto U.S. embassy in Taiwan, thanked Taiwan for the pledged donation in a separate statement, stressing that international cooperation is the only way to successfully fight the epidemic.
AIT added that Taiwan's commitment to global health security "from Ebola to COVID-19 again highlights that Taiwan is a force for good in the world and should be allowed to participate in international fora to protect public health."
Taiwan, whose formal designation is the Republic of China, was expelled from the WHO in 1972, a few months after losing its seat to the People's Republic of China in the United Nations.
Since then, Taiwan has had difficulties attending high-level WHO events, including the World Health Assembly (WHA).
When relations between Taipei and Beijing were good under the previous Taiwanese administration of Ma Ying-jeou (馬英九), however, Taiwan was granted observer status in the WHA.
According to the Ebola outbreak update issued by the Africa CDC on March 24, 30 cases of Ebola virus disease have been recorded in Congo and Guinea since February, with 15 deaths.