DPP legislator quits party amid charges of bribery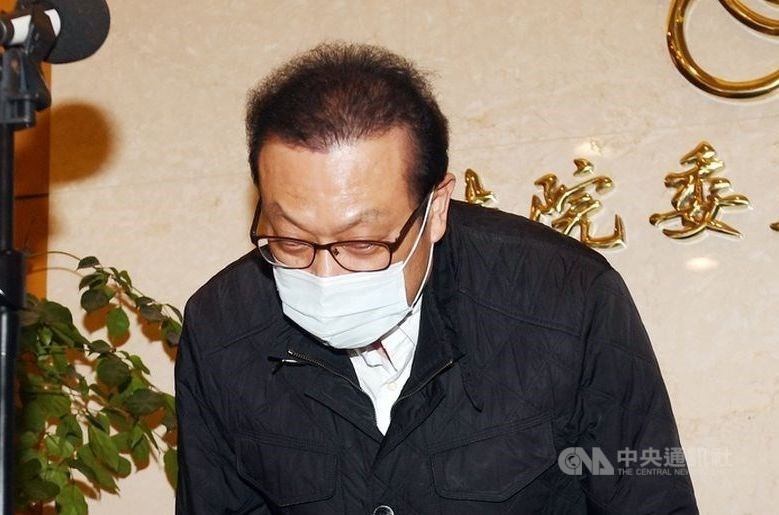 Taipei, Feb. 26 (CNA) Legislator Su Chen-ching (蘇震清) of the ruling Democratic Progressive Party (DPP) said Friday he was relinquishing his membership in the party until he could clear his name in a bribery case.
Su said he will remain loyal to the party, the country, and his constituents, and will defend his reputation through the legal process.
"To protect my beloved DPP from harm and to avoid causing trouble to the relevant government agencies, I am announcing my resignation from the party, effective immediately, until I am proven innocent," Su said in a statement.
The 56-year-old legislator from the southern county of Pingtung was accused of accepting bribes totaling NT$25.80 million (US$917,835), in a case related to the ownership of a department store chain.
Three other legislators were also indicted in the case.
Su was detained in August 2020 and was released in late January on bail of NT$10 million.
At a press conference Friday, he made it clear that it was his decision to relinquish his membership in the DPP.
On the question of whether he was planning to run for Pingtung County magistrate next year as an independent candidate, Su said he has no such plans.
Su's DPP membership rights were revoked for three years after the bribery allegations surfaced, and he has effectively been barred from running for office on the DPP's ticket in the 2022 local government elections.
"At present, I wish to concentrate on serving my constituents in my capacity as a legislator," Su said at the press conference.
He reiterated that he has never accepted bribes or kickbacks from any government contacts in his 30-year political career.
The case attracted significant media attention in Taiwan, as it was the first time since 1992 when the first direct legislative election was held in Taiwan that incumbent lawmakers had been detained.