Meeting of Taiwan, U.S. envoys signal continuation of Trump policy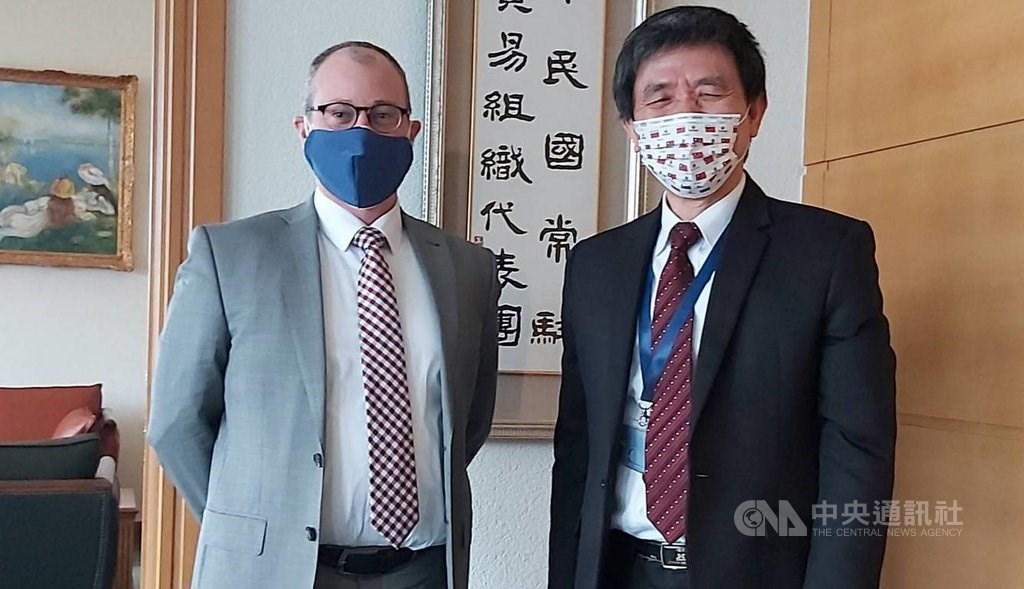 Brussels, Feb. 22 (CNA) Taiwan's World Trade Organization (WTO) representative met with his American counterpart at the office of Taiwan's WTO mission, indicating that the U.S. will continue to allow such meetings under President Joe Biden's administration.
Taiwan WTO Representative Lo Chang-fa (羅昌發) met with David Bisbee, the chargé d'affaires ad interim of the U.S. Mission to the WTO in Geneva, on Feb. 11, Taiwan's mission to the WTO said Monday.
Lo and Bisbee discussed WTO reforms and vowed to cooperate on strengthening bilateral relations and safeguarding multilateral trading systems, the Taiwan mission said.
It was the first meeting between Taiwan and U.S. representatives to the WTO to take place at the Taiwan mission's office, made possible by measures taken under the administration of former President Donald Trump just two weeks before Biden took office.
At the time, then U.S. Secretary of State Mike Pompeo announced he was lifting restrictions on contacts between Taiwan and U.S. officials that had been in place since formal ties between the two countries were severed in 1979.
The guidelines had forbidden all symbols of Taiwan sovereignty from being displayed on U.S. premises, and diplomats and military members from Taiwan were not allowed to display their national flag at U.S. government venues.
Also, Taiwanese representatives overseas were not allowed to meet U.S. counterparts at U.S. embassies around the world, and U.S. diplomats typically refrained from going to Taiwanese diplomatic offices.
While the lifting of the ban was welcomed in Taiwan, skeptics saw the move more as a publicity stunt in the waning days of Trump's presidency to take a shot at China and box Biden in on China and Taiwan policy.
It was unclear at the time if Biden would continue the policy and how far he would be willing to go in implementing it.