U.S. ambassador to U.N. to call on President Tsai during visit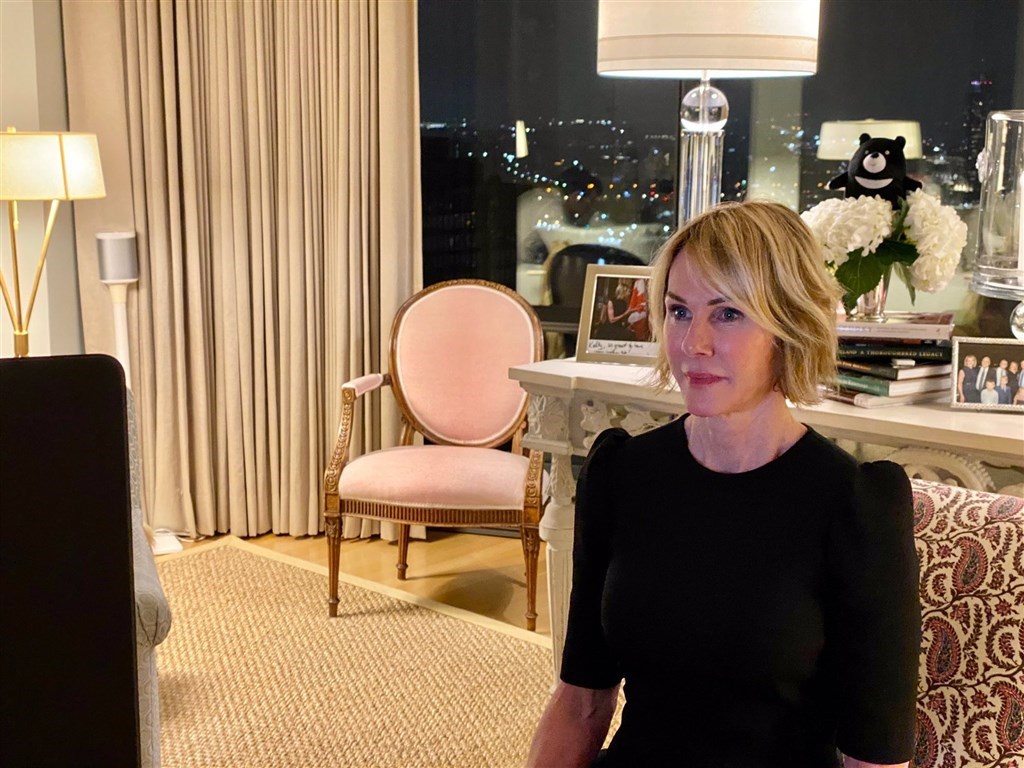 Update: U.S. envoy Kelly Craft's visit to Taiwan canceled
Taipei, Jan. 11 (CNA) The United States' ambassador to the United Nations will call on President Tsai Ing-wen (蔡英文) on Thursday during her three-day visit in Taiwan beginning Wednesday, according to Foreign Minister Joseph Wu (吳釗燮).
"The U.S.' current ambassador to the U.N., Kelly Craft, will pay a courtesy call to President Tsai on Thursday," Wu said Monday in response to a question on the visit after a launch event for Taiwan's newly designed passport.
Craft will also meet with Wu and give a speech the same day at the Institute of Diplomacy and International Affairs, an agency under Taiwan's Ministry of Foreign Affairs, according to Wu.
The U.S. Mission to the U.N. announced on Jan. 7 that Craft will travel to Taipei from Jan. 13 to 15. Neither side has made her itinerary in Taipei public yet.
"The main purpose of her visit is to discuss how to reinforce the U.S. government's support for Taiwan's international participation, which is very important to us," he said, adding that he hoped that Taiwan-U.S. relations can further improve with the visit.
Craft will be the first incumbent U.S. ambassador to the U.N. to visit Taiwan since 1968, when George Ball visited Taiwan.
But she will be in Taiwan less than a week before she is replaced at the U.N. under the new administration of President-elect Joe Biden, raising questions about how much of an impact it can have on bilateral ties.
Wu also discussed the U.S. Department of State's lifting of restrictions on contacts between U.S. officials and their Taiwanese counterparts, saying the move was important to the advancement of Taiwan-U.S. relations.
He was referring to U.S. Secretary of State Mike Pompeo's announcement on Jan. 9, in which he said he is lifting all of the self-imposed restrictions by the U.S. government regarding American diplomats, service members and other officials' interactions with their Taiwanese counterparts.
Wu viewed the development as a sign of increasing mutual trust resulting from Taiwan's pragmatic and responsible approach in its foreign policy.
"Taiwan will continue to push forward Taiwan-U.S. relations with the same attitude and approach," he said.
Skeptics saw the move more as a publicity stunt in the waning days of Donald Trump's presidency to antagonize China and reduce the amount of room for maneuver on China and Taiwan policy for Biden.
There is no indication as of yet whether the Biden administration, which takes over the reins of government on Jan. 20, will uphold the decision and put it into practice.