Annual pro-labor march to be held in Taipei Sunday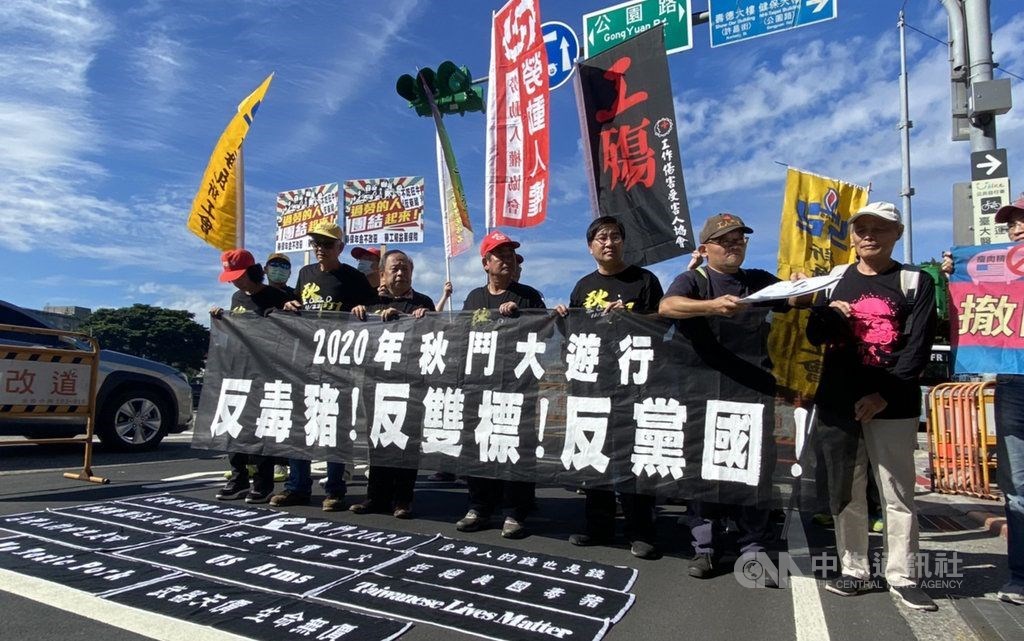 Taipei, Nov. 20 (CNA) A coalition of labor groups will take to the streets of downtown Taipei Sunday for the annual "Autumn Struggle" protest march, which will also highlight opposition to "ractopamine pork, double standards and one-party rule," according to the organizers.
The march, which is being organized by 42 labor advocacy groups, will set out from Ketagalan Boulevard in front of the Presidential Office building at 1 p.m., en route to the headquarters of the governing Democratic Progressive Party (DPP).
According to convener Lin Tzu-wen (林子文), at least 20,000 people are expected to be on hand, with marchers divided into columns devoted to the issues of food safety, the environment and education, land disputes and freedom of speech.
At a press conference on Wednesday, several of the march's leaders slammed the National Communications Commission's (NCC) decision not to renew the broadcast license of CTi News -- a station known for its China-friendly and anti-DPP stance -- as a threat to media freedom in Taiwan.
They also accused the NCC of double standards, arguing, as CTi News has done, that it would not have shut down a pro-government station on such grounds.
"Freedom of speech exists to protect voices that go against the mainstream, that criticize the government. One of Taiwan's biggest problems right now is that nobody dares to criticize the government or its policies, or even to say anything that goes against the mainstream," said Liao Yuan-hao (廖元豪), an associate law professor at National Chengchi University.
In addition to the labor groups, several of Taiwan's opposition parties have said they intend to join the march, citing their common stance against the government's pork imports policy.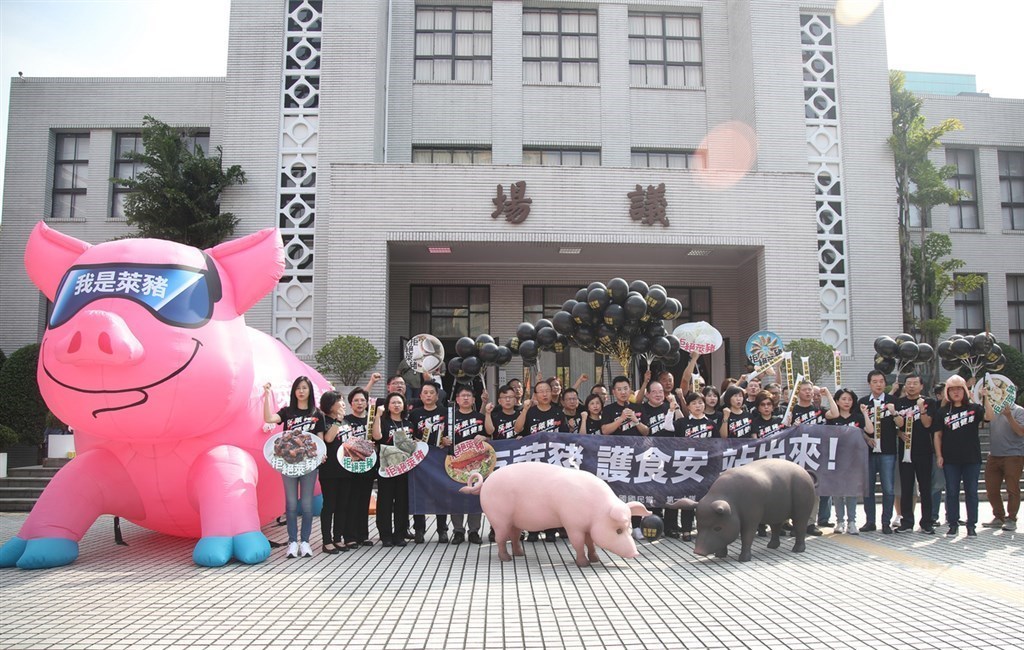 At a press conference Friday, Johnny Chiang (江啟臣), chair of the main opposition Kuomintang (KMT), said the party's legislators and city and country government heads will all attend the event, but will follow the organizers' request to wear black and not to display party regalia.
"This march isn't about benefiting one party or one political figure, but about the public's food safety and health concerns," Chiang said, adding that "the KMT will stand with the people."
Meanwhile, the Taiwan People's Party (TPP) said it planned to distribute 3,000 pig-themed masks at the march and call for clear country of origin labeling and strict oversight of all pork imports.
On Friday, however, TPP lawmaker Lai Hsiang-ling (賴香伶) said her party's participation was mainly to highlight the food safety issue, and that it "respects" but does not support the organizers' comments backing CTi News.
Moreover, several of the march's organizers, commenting on the KMT's potential participation earlier in the week said the party should "first engage in a bit of self-reflection."
"During the administration of former President Ma Ying-jeou (馬英九), the KMT had a record of doing serious harm to the interests of working people, whether in terms of its labor, land or food safety policies, the Taoyuan City Trade Union said in a statement on Tuesday.