Central, Latin American parliamentarians urge WHO to accept Taiwan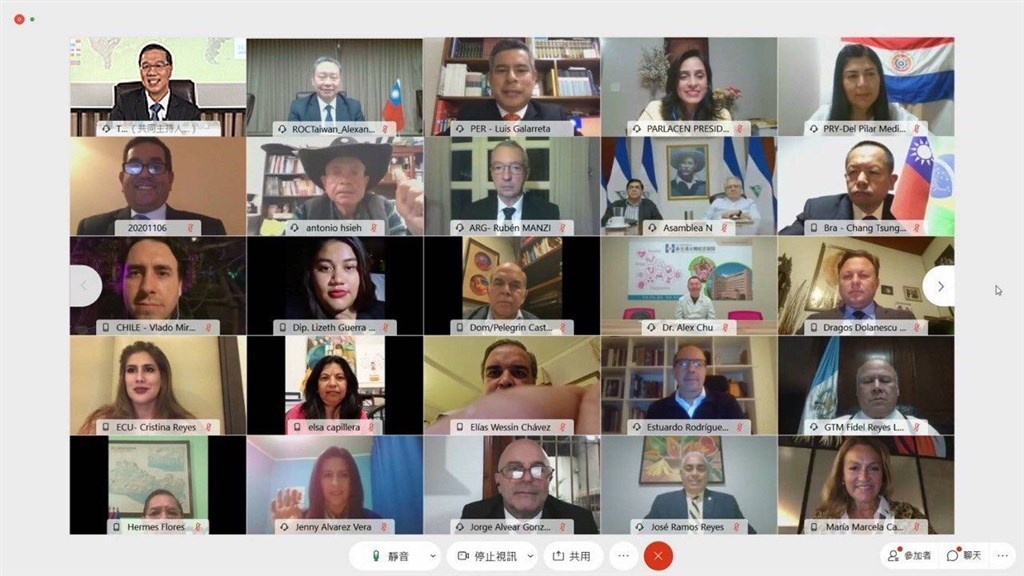 Taipei, Nov. 6 (CNA) A total of 144 parliamentarians from various Latin American countries and the Central American Parliament (CAP) issued a joint declaration during a video conference Friday supporting Taiwan's participation in the World Health Organization (WHO), the Ministry of Foreign Affairs said that day.
The parliamentarians, including Fanny Salinas Fernández, president of the CAP and Gustavo Porras, president of the National Assembly of Nicaragua, made the call while attending a Formosa Club via video link, the ministry said in a statement.
They praised Taiwan for its success in fighting the COVID-19 pandemic and expressed support for Taiwan's taking part in the upcoming World Health Assembly (WHA) -- the WHO's decision making body -- as well as the organization's technical meetings, programs and events, the ministry said.
This year's WHA is set to resume virtually from Nov. 9-14, after it met briefly in May with an abridged agenda.
Apart from the 144 who attended the video conference, the ministry added that a total of 791 members of the parliaments in 17 countries in the region showed their support, either by passing resolutions, writing letters to the WHO, or issuing online statements supporting Taiwan's participation in the WHO and other international organizations.
The ministry said the inclusion of Taiwan in the global public health system is essential to achieve the WHO's priority of "health for all," and the United Nations' "leave no one behind," as set out in its 2030 agenda.
The ministry also reiterated its "Taiwan can help" stance in establishing cooperation in global society.
Taiwan, formally called the Republic of China, was expelled from the WHO in 1972 after losing its seat in the United Nations due to the issue of China's representation.
Since then, Taiwan has been unable to attend the WHA due to objections of the People's Republic of China, except for 2009-2016, when cross-Taiwan Strait relations were warmer under the then- Kuomintang government.