Taiwan, Hungary ink deal on reciprocal scholarship program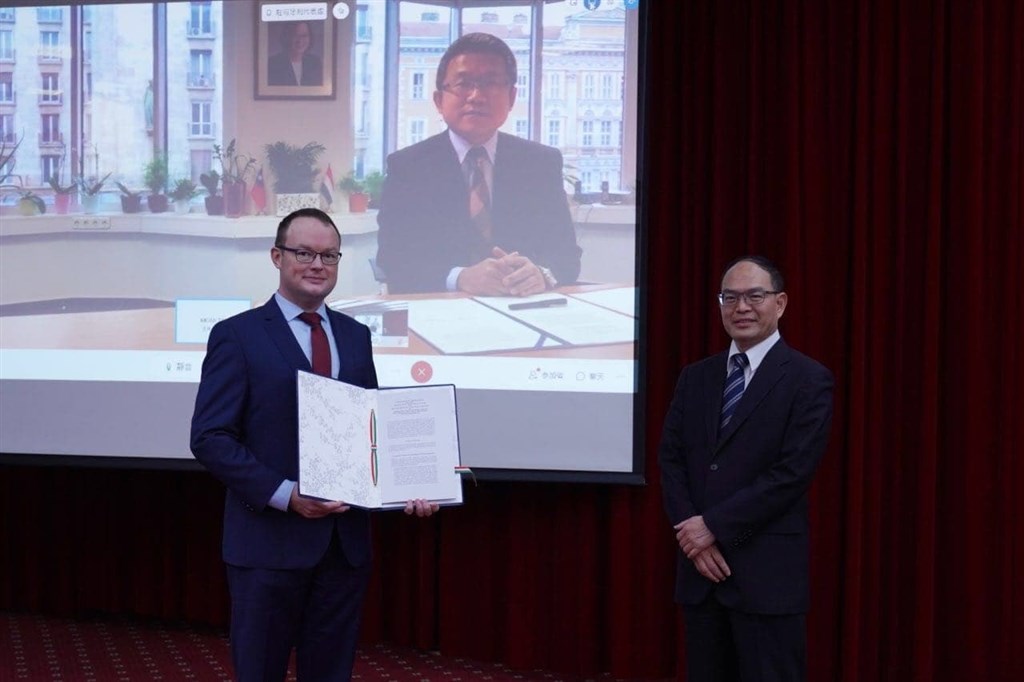 Taipei, Nov. 5 (CNA) The governments of Taiwan and Hungary have agreed to provide scholarship slots to tertiary students from each other's country, Taiwan's Ministry of Foreign Affairs (MOFA) announced on Thursday.
A memorandum of understanding (MOU) on scholarship cooperation between the two countries was signed virtually by Taiwan's representative to Hungary Liu Shih-chung (劉世忠) and Hungary's representative to Taiwan Daniel Lorincz on Wednesday, MOFA said in a press statement.
Taiwan's Deputy Foreign Minister Harry Tseng (曾厚仁) witnessed the signing of the document, the ministry said, describing the program as a concrete example of Taiwan's support for the European Union's Europe-Asia Connectivity strategy.
According to MOFA, Taiwan's government will provide 30 scholarship positions for Hungarian students to study Chinese language in Taiwan.
The Hungarian government will provide 20 scholarship slots for Taiwanese students under its Stipendium Hungaricum program for various short-term training courses or to obtain undergraduate or graduate degrees in Hungary, MOFA said.
Details of the scholarship program provided by the Hungarian side will be posted on www.tpf.hu, the country's international cooperation program website, MOFA added.
Interested Taiwanese students can also make inquiries at the Hungarian Trade Office in Taipei, MOFA said.
In his remarks delivered during the signing, Tseng said the reciprocal scholarship program will promote friendship and understanding between young people in the two countries, according to MOFA.
The cooperation is also expected to enhance high-level educational exchanges and will help develop connections between Taiwan and Hungary in the fields of investment and trade, MOFA said.
The MOU took immediate effect after it was signed and will be valid until Dec. 31, 2023, MOFA said.