President Tsai: no plans to talk directly to Japan's new leader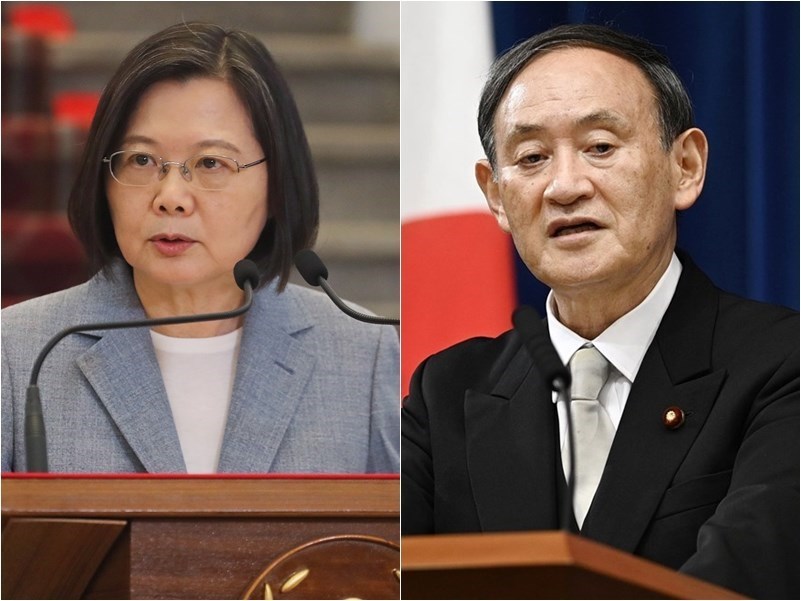 Taipei, Sept. 20 (CNA) President Tsai Ing-wen (蔡英文) said Sunday she has no plans to talk to new Japanese Prime Minister Yoshihide Suga by phone as Suga may have hoped, but that Taiwan will maintain close communications with Japan.
The idea of direct contact was brought up by former Japanese Prime Minister Yoshiro Mori on Friday in Taiwan during a meeting with Tsai, when he relayed a message from Suga saying he hoped to talk with her by telephone.
Tsai said Sunday after attending an urban renewal exposition in Taipei, however, that she did not discuss the issue with Mori and that there was no plan at the moment for a telephone call.
There is ongoing cooperation between Taiwan and Japan and discussions are held whenever an issue arises, and that will not change, Tsai said.
Mori was visiting Taiwan to attend a memorial service for late Taiwan President Lee Teng-hui (李登輝) scheduled for Saturday.
If a phone call between Suga and Tsai were to take place, it would be the first direct conversation between leaders of the two countries since they severed formal diplomatic relations in 1972.
When asked to comment on the report, Wang Wenbin (汪文斌), a spokesperson with China's Ministry of Foreign Affairs, said Saturday the ministry noted reports of the message relayed by Mori and asked Japan for clarification.
The Japanese side has made it clear that what the reports said will never happen, according to Wang.