China warplanes keep pressure on Taiwan amid U.S. official's visit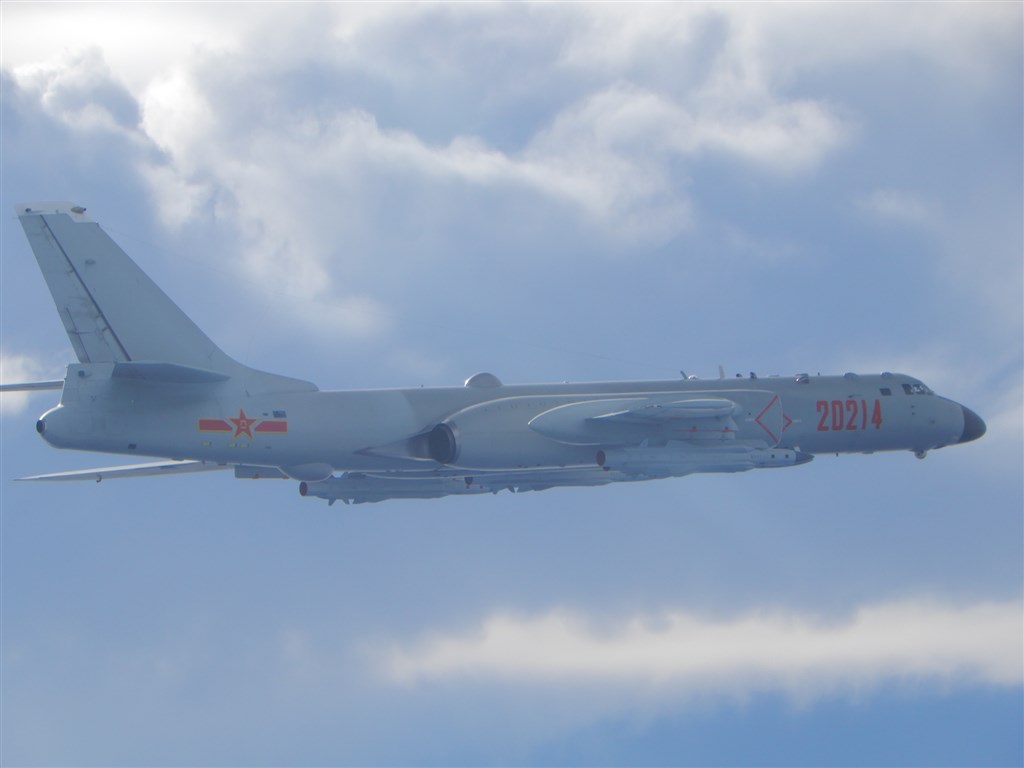 Taipei, Sept. 18 (CNA) Multiple Chinese warplanes crossed the median line of the Taiwan Strait or entered Taiwan's southwest air defense identification zone (ADIZ) Friday as an American official was visiting, according to Taiwan's Air Force.
Four J-10 single-engine multi-role fighter aircraft, four J-11 twin-engine jet fighters, and a number of J-16 tandem-seat twinjet multi-role strike fighters crossed the median line, the Air Force said in a report distributed to the media.
Another two Xian H-6 strategic bombers accompanied by a number of J-16s entered Taiwan's southwest ADIZ.
There were a total of eight J-16s spotted, the report said, but it did not identify how many were in each of the two locations.
In response to the threat, Taiwan's Air Force scrambled jets, broadcast warnings to the Chinese military aircraft to leave, and activated its air defense missile system tracking function, the report said.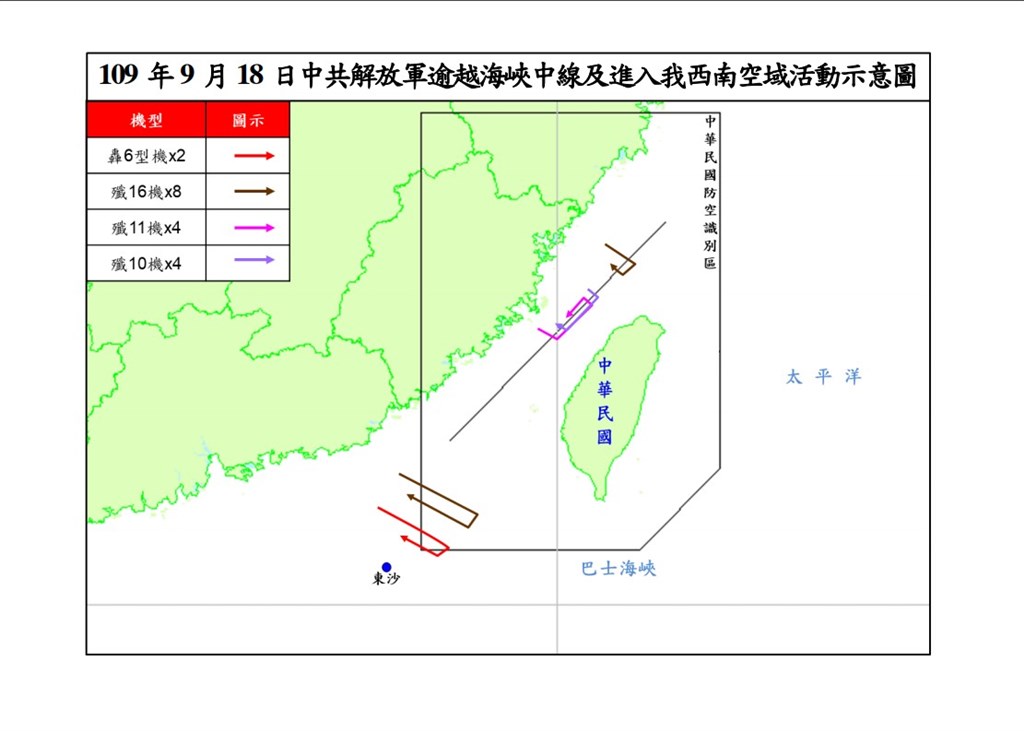 The confirmation came after Ren Guoqiang (任國強), a spokesman for China's defense ministry, said Friday morning that the Eastern Theater Command of the People's Liberation Army (PLA) would conduct combat exercises near the Taiwan Strait starting the same day.
PLA Eastern Theater Command spokesman Zhang Chunhui (張春暉) also said through the Chinese microblogging website Weibo that the actual site of the exercises was indeed the Taiwan Strait.
The PLA's Eastern Theater Command has integrated naval and air forces and conducted combat readiness patrols and joint naval and air exercises in the Taiwan Strait recently to test the level of integration of its different forces and weapons systems, Zhang said.
The command is confident and determined to defeat anyone and any force engaged in planning and implementing "Taiwan independence" separatist activities, Zhang said.
Friday's military maneuvers came as U.S. Under Secretary of State Keith Krach was in Taiwan on a three-day visit to attend a memorial service for former Taiwan President Lee Teng-hui (李登輝).
China sees Taiwan as part of its territory and opposes any official contact that could elevate Taiwan's status as an independent nation.