DPP's Chen Chi-mai wins Kaohsiung mayoral by-election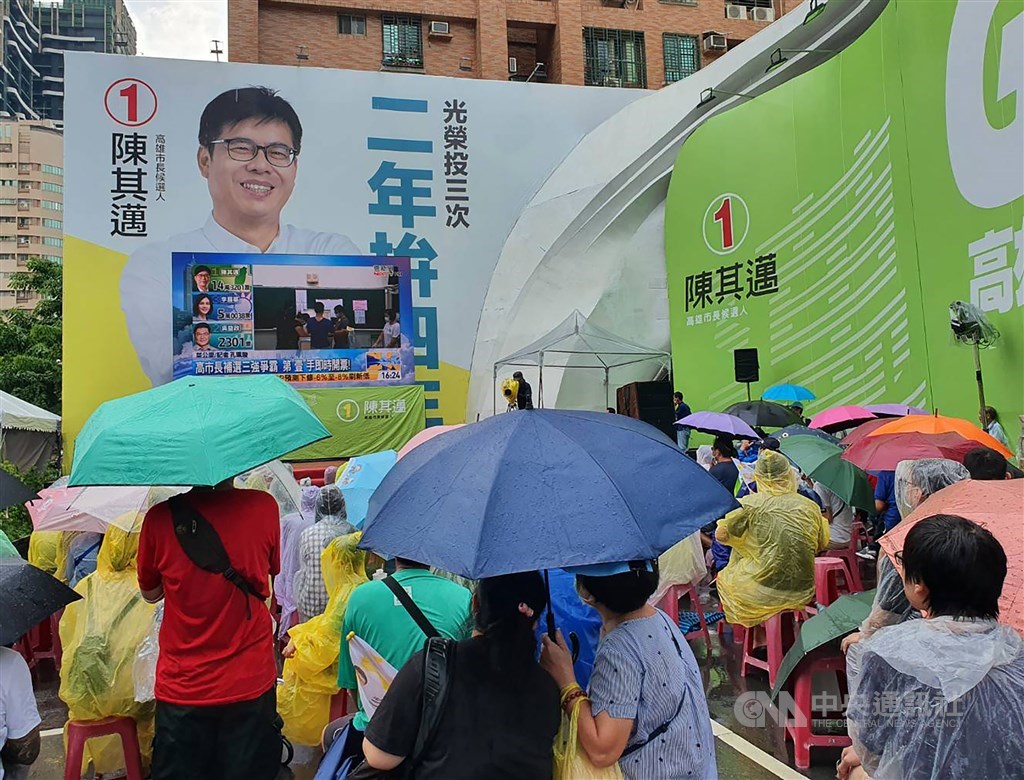 Update: DPP's Chen Chi-mai wins Kaohsiung by-election by wide margin
Taipei, Aug. 15 (CNA) Chen Chi-mai (陳其邁) of the ruling Democratic Progressive Party (DPP) won a mayoral by-election in Kaohsiung on Saturday to replace Han Kuo-yu (韓國瑜) of the Kuomintang (KMT), who was removed after a recall vote in June.
Chen beat his rivals -- the KMT's Li Mei-jhen (李眉蓁) and Wu Yi-jheng (吳益政) of the Taiwan People's Party -- by a wide margin.
Chen received 671,804 votes, or 70.03 percent, against 248,478, or 25.90 percent, for Li, and 38,960, or 4.06 percent, for Wu, according to the final vote tallies from the Kaohsiung City Election Commission.
Chen's victory put Kaohsiung back in the hands of the DPP, which had run the city of Kaohsiung for 20 years before Han upset Chen in the 2018 mayoral election by a 9-point margin.
Han's decision to jump into the 2020 race for the presidency just months after taking office and his own missteps fed a persistent effort by DPP city councilors and others to bring him down, resulting in the successful recall vote in June.