Hsu Yung-ming quits NPP over corruption scandal
Taipei, Aug. 6 (CNA) Former New Power Party (NPP) Chairman Hsu Yung-ming (徐永明) on Wednesday announced his resignation from the party after being interviewed by prosecutors over his alleged involvement in a bribery scandal.
Hsu, a legislator from February 2016 to January 2020, who faces bribery charges relating to an ownership dispute over Pacific Sogo Department Store, was released on NT$800,000 (US$27,208) bail Tuesday.
According to the NPP, it received Hsu's letter of resignation at 3:50 p.m. Wednesday, about one hour before the party's disciplinary committee was due to discuss the case.
The committee has decided to drop Hsu's case as he is no longer a party member, the NPP said in a statement, adding that it would leave the investigation to the Taipei District Prosecutors' Office.
Shortly after Hsu tendered his resignation, the party convened an interim meeting of its policy-making committee during which all 10 committee members tendered their resignation, acting NPP Chairman Chiu Hsien-chih (邱顯智) said.
A new committee will be elected within three weeks, with members to serve until Feb. 28, 2021, he added.
According to the party charter, its chairman is elected from the members of the policy-making committee. Following the resignations, the position of chairman remains unfilled.
Chiu said the party will present a code of conduct and ethics and a financial reform plan in the coming weeks.
The scandal in which Hsu is embroiled is expected to spark a further exodus of members from the party.
A portent of what lies ahead came when Taipei city councilors Huang Yu-fen (黃郁芬) and Lin Ying-meng (林穎孟) announced their resignation from the NPP on Wednesday.
In a joint statement, the councilors said they will now serve their constituents as independents.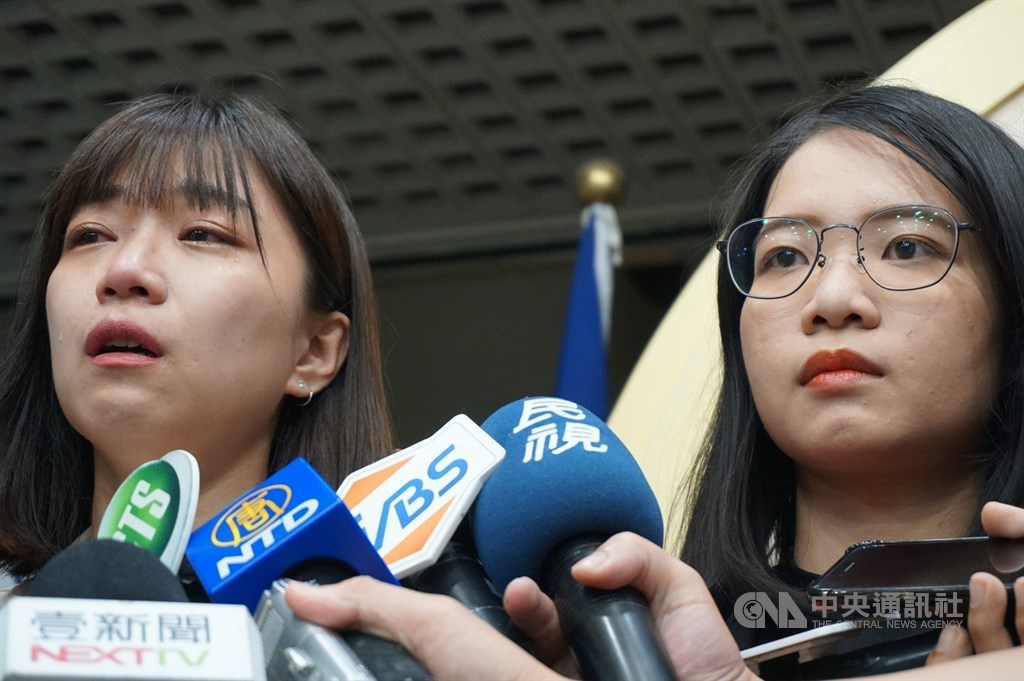 The scandal follows in the wake of a series of departures of party heavyweights in 2019.
On Aug. 12 last year, then NPP Chairman Chiu Hsien-chih (邱顯智) tendered his resignation as party leader due to a disagreement with other NPP leaders about the party's future.
That was preceded by the departure of Freddy Lim (林昶佐) on Aug. 1 and the party's decision the same month to revoke the membership of lawmaker Kawlo Iyun (高潞以用) after allegations of abuse of power to obtain government subsidies.
Former Legislator Hung Tzu-yung (洪慈庸), who represented an electoral district in Taichung, also left the party in August 2019.
In October last year, attorney Chen Yu-fan (陳雨凡) and NPP policy making committee member Hsiao Hsin-cheng (蕭新晟) also quit the party.
A month later, Taipei City Councilor Lin Liang-chun (林亮君) announced her withdrawal from the party.
The NPP was established in 2015 and currently has three legislators-at-large in Taiwan's 113-seat legislature