Political figures pay respects to former President Lee Teng-hui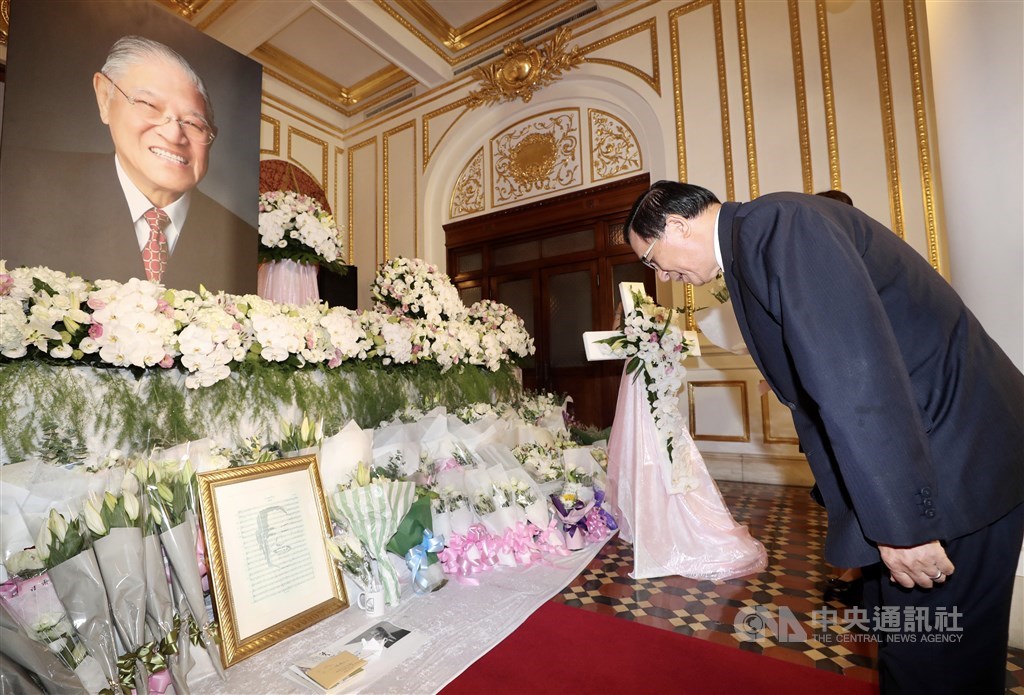 Taipei, Aug. 3 (CNA) Several domestic and foreign political figures, including former President Chen Shui-bian (陳水扁) and American Institute in Taiwan's Taipei office Director Brent Christensen, on Monday remembered former President Lee Teng-hui (李登輝) at a memorial in Taipei.
Chen left a note that read: "the spirit of Taiwan's father of democracy lives on" at the memorial for Lee, who died last Thursday from multiple organ failure and septic shock at the age of 97.
Expressing his deep sadness at the passing of Lee, Chen told reporters that despite their different political affiliations, he and Lee shared a desire to build a Taiwanese national identity, deepen and consolidate Taiwan's democracy, safeguard Taiwan's national sovereignty and improve the well being of the people.
Lee served as head of state and chairman of the Kuomintang (KMT) from 1988-2000.
Chen said that although there was competition and contradiction in his relationship with Lee, there was also much agreement and consensus.
Chen also expressed his appreciation and admiration of Lee's lifetime of devotion and his many contributions to Taiwan.
Accompanied by Taiwanese Foreign Minister Joseph Wu (吳釗燮), Christensen also paid his respects to Lee at the memorial, while leaving a message offering condolences to the people of Taiwan on Lee's passing on behalf of AIT.
As a defender of democracy, Lee played a key role in Taiwan's transition to a democratic government. His courage and vision will be long remembered by people around the world, the message read.
The AIT Taipei Office head praised Lee as a great hero in Taiwan's transition to democracy, saying the reforms he promoted have been successful in transforming Taiwan into a beacon of freedom and democracy.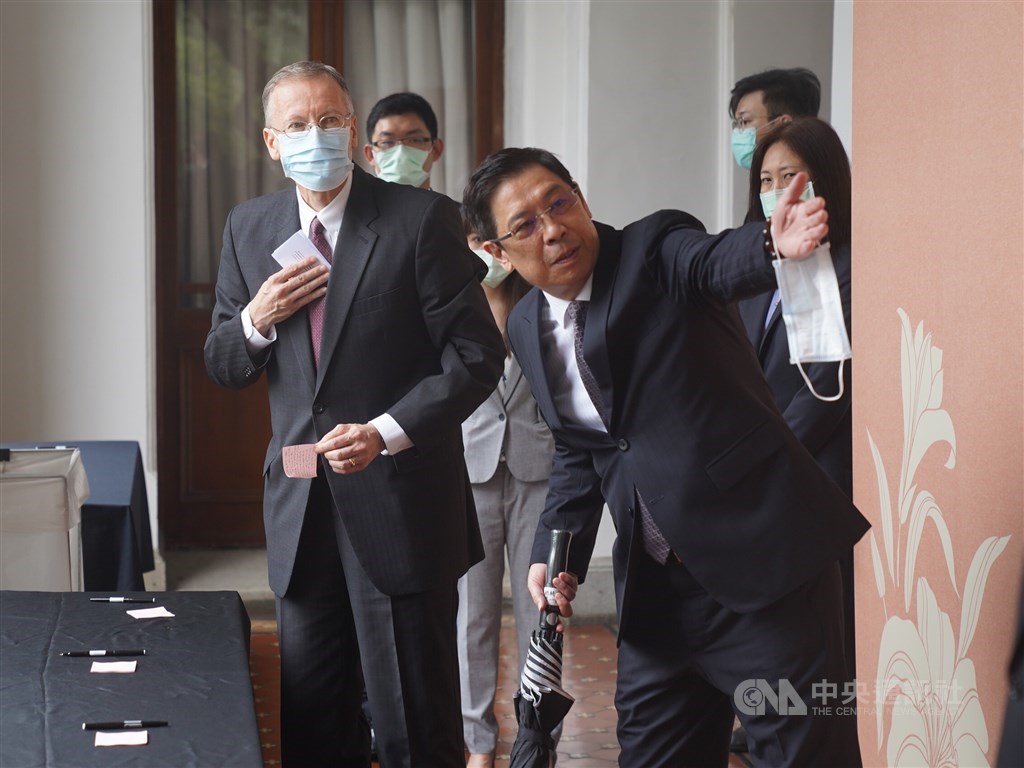 The United States will continue to strengthen its relationship with Taiwan, which is based on shared democratic values to honor Lee's political legacy, Christensen told reporters.
Wu also left a memorial note reading: "Thank you for bringing Taiwan democracy and freedom. I really appreciate it and will support Hong Kong's fight for freedom in the same way."
Taipei Mayor Ko Wen-je (柯文哲) also attended the memorial and posted a message on the memorial wall that simply read: "Taiwan keeps going."
Ko said that Lee's greatest contribution to Taiwan's democratization was keeping the social costs of the process to a minimum.
Other political figures who attended the memorial Monday included Interior Minister Hsu Kuo-yung (徐國勇), Minister of Justice Tsai Ching-hsiang (蔡清祥), KMT Chairman Johnny Chiang (江啟臣) and former Legislative Speaker Wang Jin-pyng (王金平).
The memorial is being held at the Taipei Guest House and is open to the public from 10 a.m. to 5 p.m. until Aug. 16. It features photographs and video clips chronicling Lee's life as well as displays of his personal items.