White House issues statement on death of Lee Teng-hui (update)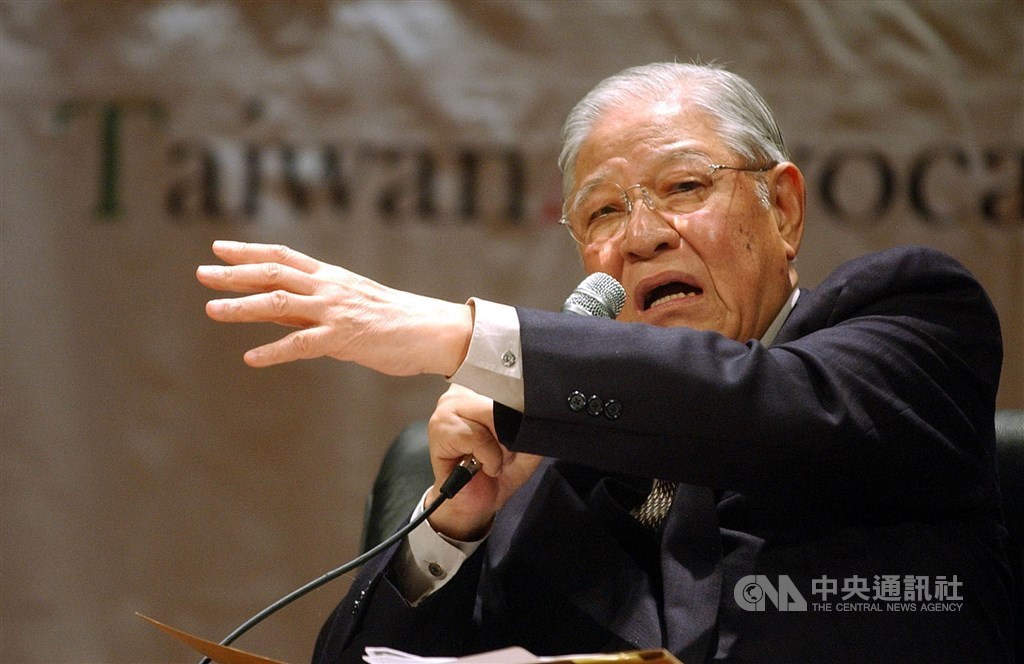 Washington, July 31 (CNA) The White House on Friday offered its condolences on the passing of Lee Teng-hui (李登輝), praising the former Taiwanese president, who died Thursday at the age of 97, for leading the country's transition into a "free, prosperous and open society."
The statement, released by the Office of the Press Secretary and sent to Taiwan's Ministry of Foreign Affairs, noted that Lee was Taiwan's first popularly elected leader and stepped down in adherence to term limits.
It credited him as the "architect of Taiwan's modern democratic system," which it called "a shining example of citizen-centric governance for the region and the world."
"He led Taiwan through its transition from authoritarian military rule to a prosperous, free, and open society. He will always be remembered for his strong commitment to democratic principles and human dignity," the statement said.
The White House statement came after the U.S. National Security Council (NSC), which advises the president on security and foreign policy matters, mourned Lee's death in a post on Twitter.
"We offer our deepest condolences to the people of Taiwan and the loved ones of former President Lee Teng-hui, the first popularly elected leader of Taiwan. 'Mr. Democracy' was a champion for freedom and the architect of Taiwan's free and open society," the NSC wrote.
Cornell University, where Lee earned his doctorate in agricultural economics in 1968, published a long remembrance of Lee on Friday in its main campus newspaper.
Lee was "proud to call himself a Cornellian, and his commitment to academic excellence set an example for generations of Taiwanese students -- many of whom were inspired to follow his path to Cornell," the article quoted Cornell President Martha E. Pollack as saying.
Among those students, it went on to note, was current Taiwan President Tsai Ing-wen (蔡英文), who earned her LL.M. degree from Cornell in 1980.
The article also recalled a 1995 address Lee delivered at the Cornell campus on Taiwan's democratization process.
The speech, titled "Always in my heart," sparked anger in Beijing, which responded with a series of missile tests in the waters around Taiwan now known as the Third Taiwan Strait Crisis.
However, it is also believed to have given Lee momentum ahead of Taiwan's first democratic presidential election the following year, which he won with 54 percent of the vote.
Meanwhile, members of the Italian Parliament's Italy-Taiwan friendship association have expressed their condolences in a letter to the Taipei Representative Office in Italy, the office said Friday.
After hearing the news of Lee's death on Thursday, Italian Senator Lucio Malan, who heads the association, contacted Representative Lee Sing-ying (李新穎) by telephone to express his sorrow, the office said.
On Friday, the association sent a letter offering condolences to Taiwan's government and people, and praising Lee for his contributions to democracy, human rights, religious freedom and universal values in Taiwan, according to the representative office.
Lee, who served as president from 1988 to 2000, died in Taipei Thursday of septic shock and multiple organ failure, after having been hospitalized for nearly six months.