Kaohsiung mayoral candidate under scrutiny amid plagiarism allegations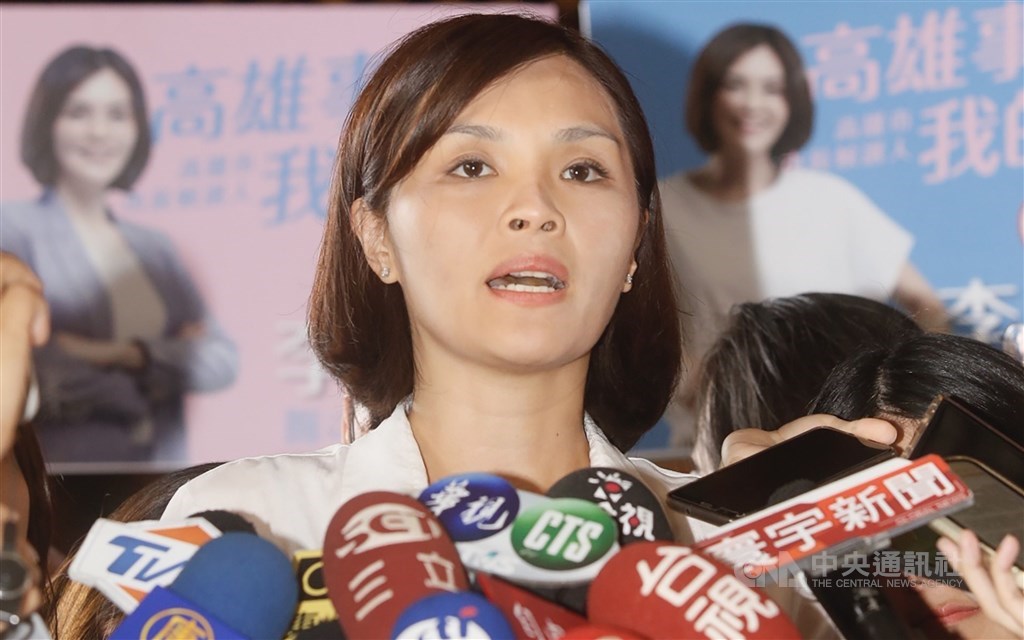 Taipei, July 22 (CNA) The graduate thesis of Li Mei-jhen (李眉蓁), the opposition Kuomintang's (KMT's) candidate in the upcoming mayoral by-election in Kaohsiung, is being examined, amid allegations that she plagiarized most of the content, her alma mater National Sun Yat-sen University (NSYSU) said Wednesday.
The investigation is being conducted by an impartial entity, the university said, citing the Degree Conferral Act.
If it found that Li violated academic ethics, as alleged, her master's degree from NSYSU Institute of Mainland China Studies will be revoked, the school said.
According to a report in Mirror Media magazine, approximately 96 percent of Li's thesis on trade relations between Taiwan and China was copied from the work of another student and that of Tung Chen-yuan (童振源), head of the Overseas Community Affairs Council.
In response, Li said the allegations were clearly politically motivated, and it was regrettable that NSYSU and her former teachers were being inconvenienced. Li, who graduated from NSYSU in 2008 with a master's degree in Mainland China Studies, is seeking to replace former Kaohsiung Mayor Han Kuo-yu (韓國瑜) after his recall earlier this year.
The KMT, meanwhile, said it will respect the NSYSU findings in the investigation but hopes the same scrutiny will be given to Chen Chi-mai (陳其邁), the ruling Democratic Progressive Party's mayoral candidate, who the KMT alleged is involved in a similar controversy.
Commenting on the issue, Chen called on Li to give the public a clear explanation, while Wu Yi-jheng (吳益政), the other candidate representing the Taiwan People's Party in the three-way race, said the election-related discussions should focus on Kaohsiung affairs.
The Kaohsiung mayoral by-election is scheduled for Aug. 15.