Former National Immigration Agency head to leave KMT for TPP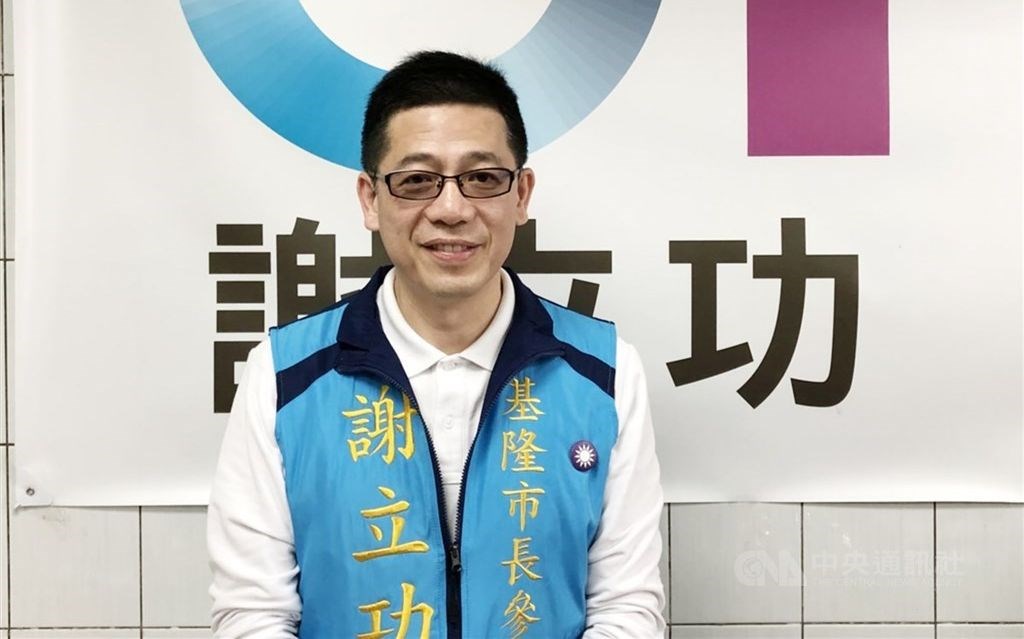 Taipei, May 31 (CNA) Former National Immigration Agency (NIA) Director-General and Keelung mayoral candidate Hsieh Li-kung (謝立功) will leave the Kuomintang (KMT) to join the Taiwan People's Party (TPP), he said on Sunday.
Hsieh will serve as secretary-general of the TPP, a party established in August 2019 by Taipei Mayor Ko Wen-je (柯文哲), at Ko's invitation, Hsieh said in a Facebook post.
In the post, Hsieh also announced his immediate withdrawal from the KMT, thanking the party and saying he would always be its friend.
Hsieh said despite feeling conflicted over the decision, he cannot stand by as the ruling Democratic Progressive Party (DPP) "suppresses dissenting voices within society, manipulates international affairs to gain political points, and allows the law to serve those with certain opinions and not others."
Hsieh was the KMT's candidate for Keelung Mayor in 2014 and 2018, losing both times to the DPP's Lin Yu-chang (林右昌).
He served as director-general of the NIA from 2008-2014, under then-President Ma Ying-jeou (馬英九).
In response to Hsieh's announcement, the KMT released a statement on Sunday expressing regret at his decision and indicating he would be expelled from the party.
Under the KMT's internal rules, party members are not allowed to hold positions in other political parties, said KMT official Tsai Ching-yuan (蔡慶元), who is in charge of disciplinary measures within the party.
The matter will be handled based on the party's disciplinary rules at a disciplinary committee meeting in June, Tsai said.
Meanwhile, New Taipei Mayor Hou Yu-ih (侯友宜), a prominent member of the KMT, expressed support for Hsieh Sunday.
Hou told reporters that Hsieh was a good friend and colleague of his, and that as long as he continues to work for Taiwan, he fully supports his endeavors.