Motion to halt Han recall petition dismissed; Han vows appeal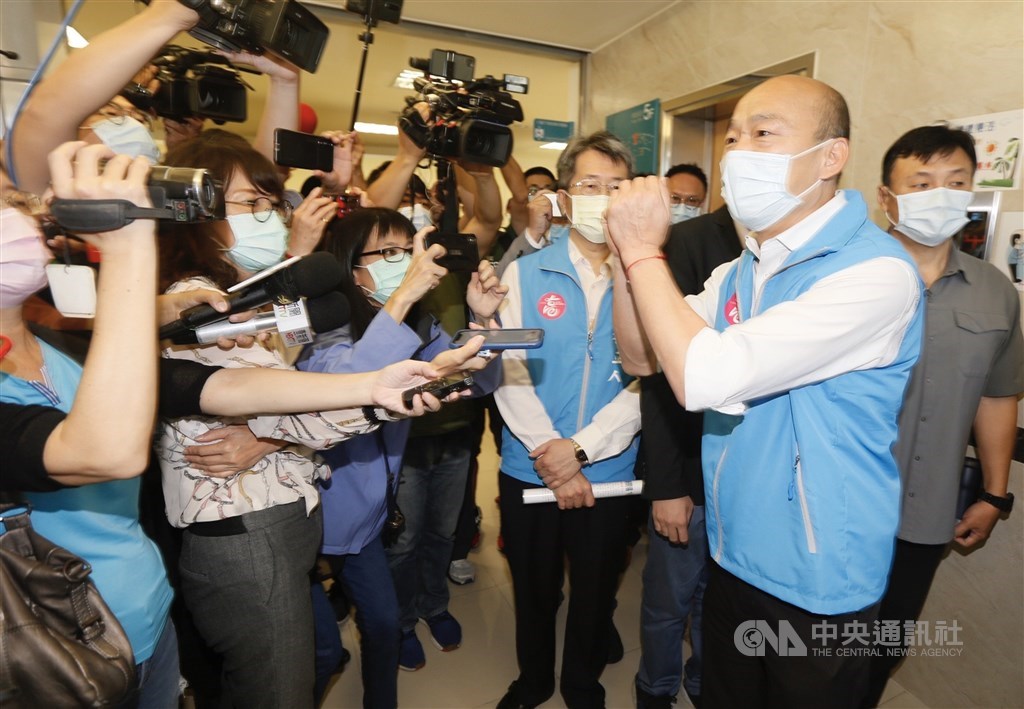 Taipei, April 17 (CNA) The Taipei High Administrative Court on Friday dismissed a motion by Kaohsiung Mayor Han Kuo-yu (韓國瑜) to halt an effort to recall him from office.
On April 8, Han's legal team filed an administrative motion arguing that the groups that initiated the recall petition had violated Article 75 of the Civil Servants and Election and Recall Act by collecting signatures before he had been in office for one year.
The team sought a review of the Central Election Commission's (CEC) right to proceed with a recall vote against Han.
The CEC is verifying the signatures on the petition, which was led by the group WeCare Kaohsiung, and was expected to announce Friday that they met the threshold to hold a recall election against Han in June.
The Taipei High Administrative Court dismissed Han's claim, ruling that the claim did not demonstrate the need for urgency in issuing a preliminary injunction and that therefore there was no need to bypass existing procedures being used to handle the issue.
Han said through his lawyer, Yeh Ching-yuan (葉慶元), that he planned to appeal the decision.
The effort to recall Han, who served as the opposition Kuomintang's (KMT) 2020 presidential nominee, has been active since June 2019.
The group has criticized Han's performance as mayor of Kaohsiung, which has been a long-term stronghold of the ruling Democratic Progressive Party (DPP), and his decision to decide to run for the presidency in June 2019 just months after being elected mayor in November 2018.
Han has argued that the recall effort is politically motivated, noting that the founder of WeCare Kaohsiung served as director of the city's Cultural Affairs Bureau under his DPP predecessor, Chen Chu (陳菊).
DPP legislators have also been actively campaigning for signatures endorsing the recall petition.