President receives former U.S. official, thanks him for support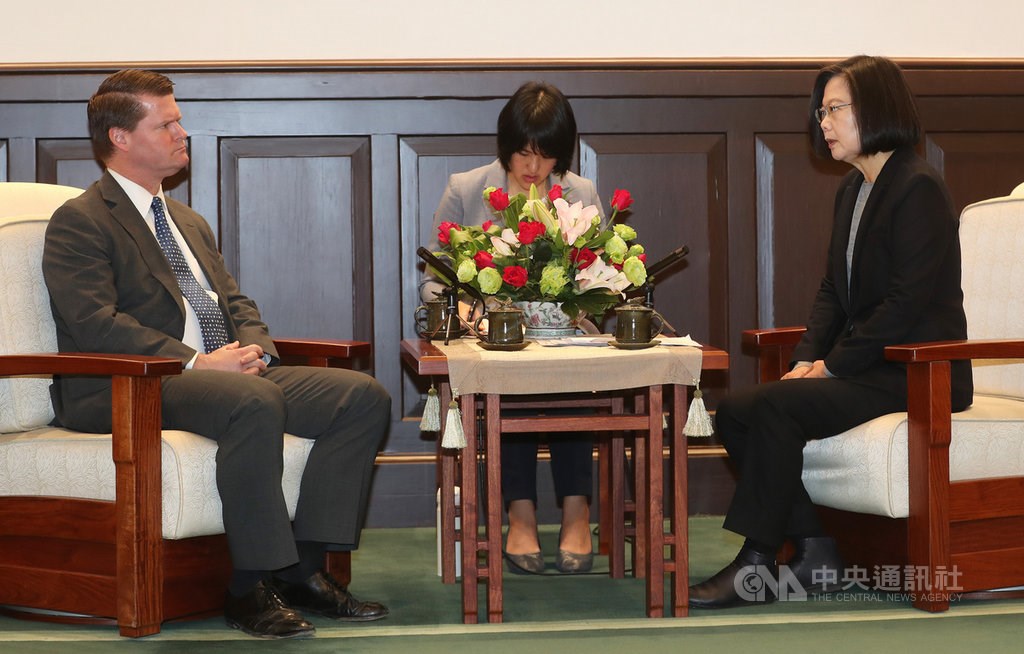 Taipei, Feb. 20 (CNA) President Tsai Ing-wen (蔡英文) received Randall Schriver, a former U.S. assistant secretary of defense, at the Presidential Office Thursday and thanked him for his support for U.S. arms sales to Taiwan during his stint in the post.
Schriver, currently chairman of Project 2049 Institute, a U.S. think tank, is visiting Taiwan from Feb. 17-21, his first overseas trip since resigning from his position at the U.S. Department of Defense last December.
During the meeting, Tsai expressed gratitude for Schriver's efforts to promote U.S.-Taiwan security relations and his role in pushing for U.S. approval of the sale of 66 F-16V fighter jets to Taiwan.
She also thanked the U.S. for its support for Taiwan's bid to participate in the World Health Organization (WHO).
"We've always believed that professionalism should transcend politics," she said, adding that Taiwan has the ability and willingness to contribute to the international community in various fields such as epidemic prevention, healthcare and peace and stability in the region.
Tsai said the recent COVID-19 coronavirus epidemic has had a serious impact on public health and economic sectors globally and Taiwan should not be left behind in the global healthcare system.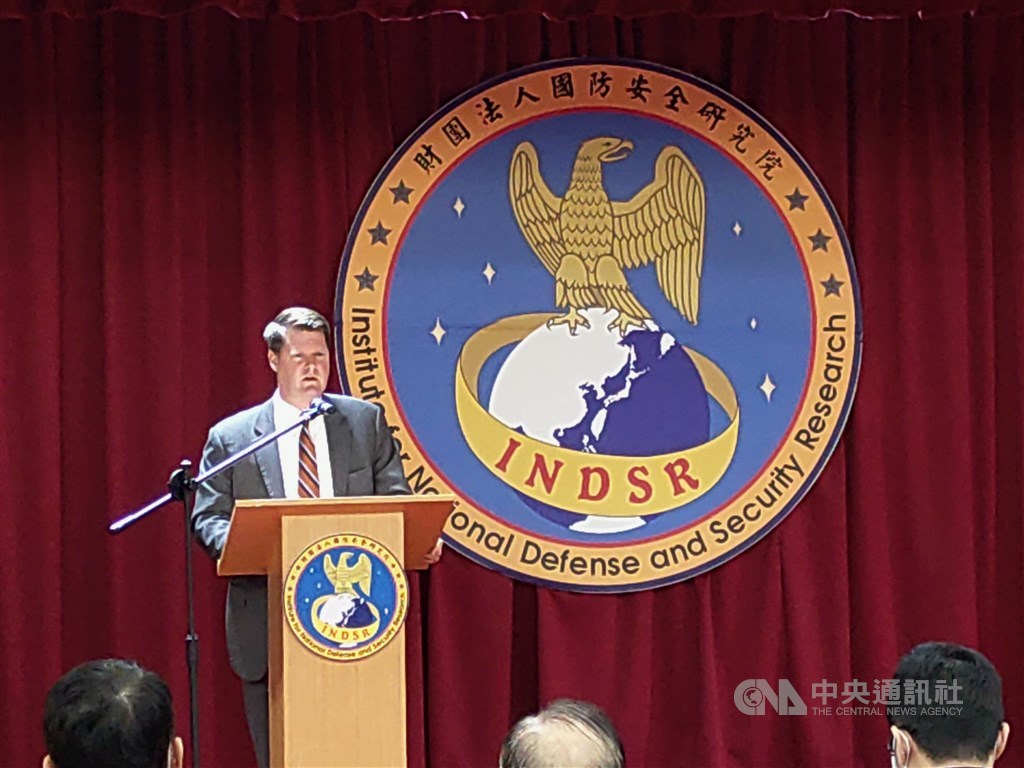 During a lecture at Taiwan's Institute for National Defense and Security Research (INDSR) on Wednesday, Schriver said that Taiwan remains at the core of Washington's Indo-Pacific strategy.
He also suggested that the U.S. could be a bridge for Taiwan to strengthen its relations with other key actors in the region, such as Japan and Australia, as well as other Southeast Asian and South Asian countries.
Despite the absence of formal diplomatic ties, the U.S. and Taiwan can continue to strengthen their relationship under the current framework, Schriver said, referring to the Taiwan Relations Act of 1979.
On flights around Taiwan by military planes of China's People's Liberation Army for two consecutive days on Feb. 9 and 10, which came at the time of a visit to the U.S. by Taiwan's Vice President-elect Lai Ching-te (賴清德), Schriver said he expects to see more of the same.
He lauded Taiwan's military for its competence and professionalism in handling such situations and said the U.S. is counting on Taiwan to be responsible for avoiding potential conflicts and "miscalculations."
He also predicted that China will not take military action against Taiwan, given the island's defense capabilities and the possibility of U.S. intervention.