Vice President-elect Lai speaks out for religious freedom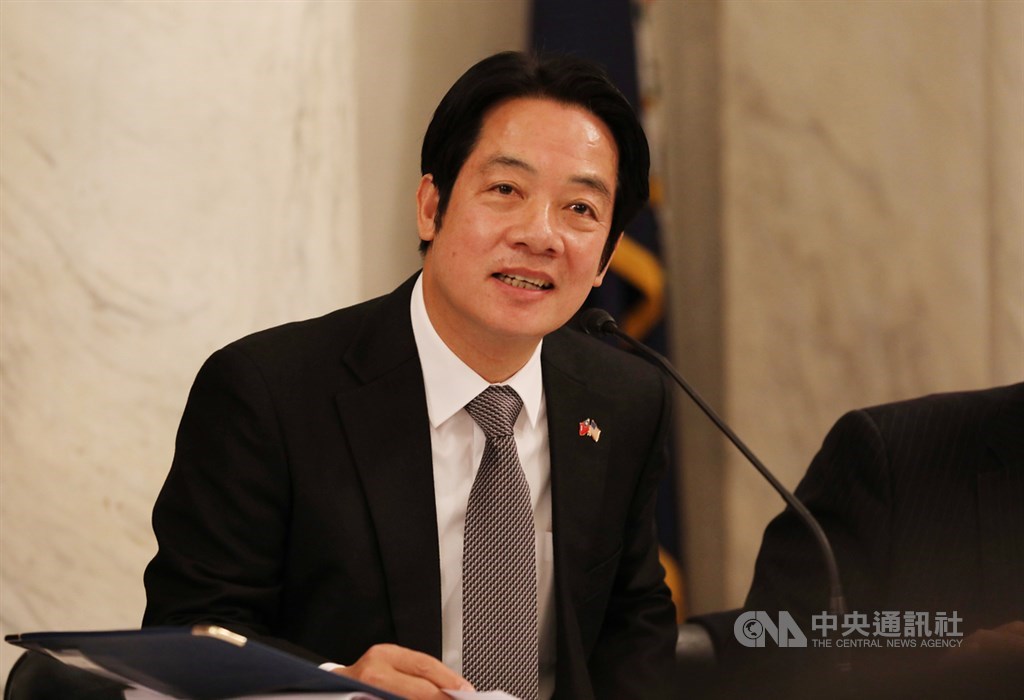 Washington, Feb. 4 (CNA) Vice President-elect Lai Ching-te (賴清德) highlighted Taiwan's record of religious freedom and the work of missionaries in Taiwan in a talk at a meeting on religious freedom in Washington, D.C. on Tuesday.
Taiwan has "safeguarded people's freedom of belief" as a democratic country, and will actively cooperate with the United States and the international community to "protect religious freedom and build a world free of the fear of religious persecution," Lai said.
He also praised the work done by missionaries in Taiwan, whose efforts in the fields of education, health care and social welfare "continue to bear fruit to this day," he said.
The meeting was organized by the International Religious Freedom Roundtable, a U.S.-based NGO.
Lai is on the first visit to the United States by a Taiwanese vice-president elect since the U.S. switched diplomatic recognition from Taipei to Beijing in 1979, but it is particularly significant because he is in the U.S. capital.
The main focus of Lai's trip will be the National Prayer Breakfast, an annual, high-profile gathering of political and religious leaders that is being held Feb. 5-6, but he has also met with U.S. politicians during his time in Washington.
On Tuesday, he met with three U.S. senators who serve on the Senate Foreign Relations Committee -- committee chairman Jim Risch, ranking member Bob Menendez, and Cory Gardner.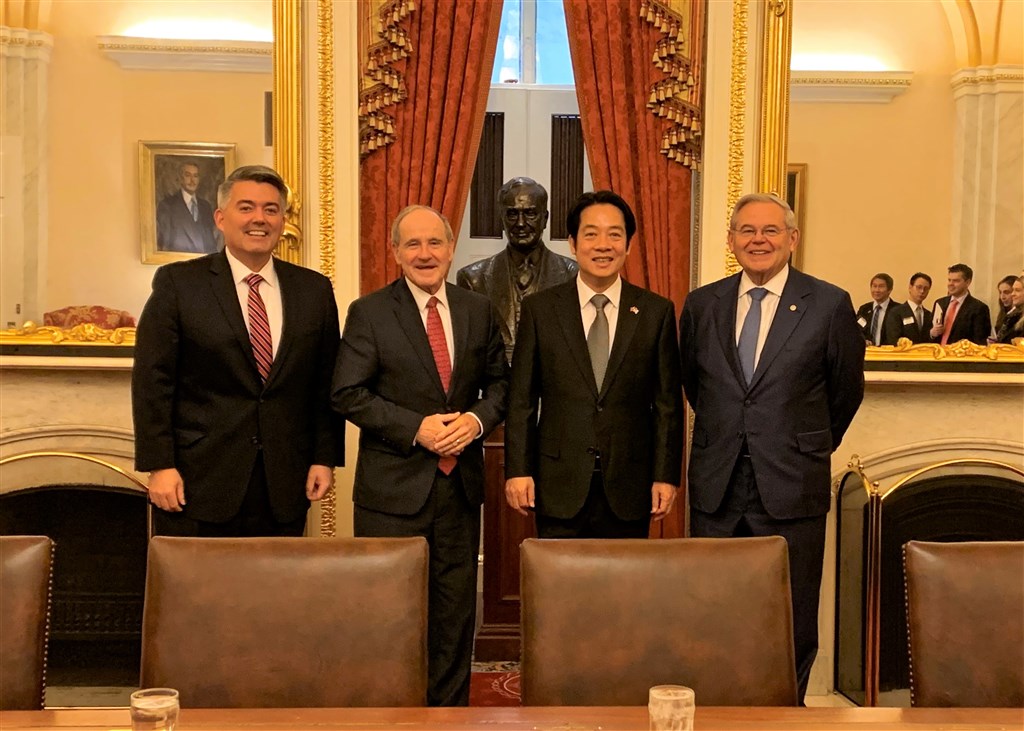 Risch expressed support for "Taiwan's full inclusion as the world responds to the coronavirus outbreak" and the exploring of a free trade agreement between Taiwan and the U.S., according to a statement issued by the committee.
Menendez told Lai that he was looking forward to cooperating with President Tsai Ing-wen's (蔡英文) new administration to strengthen U.S.-Taiwan ties.
"Whether it is bilateral security or economic and trade relations, the importance of the relationship between Taiwan and the United States cannot be overstated," Menendez said.
Gardner, head of the subcommittee on East Asian affairs, said at the meeting that it was "critically important" for the U.S. to reaffirm its support of Taiwan's democracy, as "China continues its aggressive campaign to delegitimize Taiwan."
He also relayed his concerns over Taiwan's exclusion from the World Health Organization (WHO) amid a global health crisis, the statement said.
Gardner was one of seven U.S. senators who urged WHO Director-General Tedros Adhanom Ghebreyesus to grant observer status to Taiwan on Feb. 1.
In a separate meeting Tuesday, Lai spoke with U.S. Senator Chuck Grassley, who chairs the Senate Finance Committee.
Grassley shared a photo of the meeting on Instagram and said they discussed the values of democracy and religious freedom shared by Taiwan and the U.S.