LIVE BLOG
/
Taiwan's 2020 Elections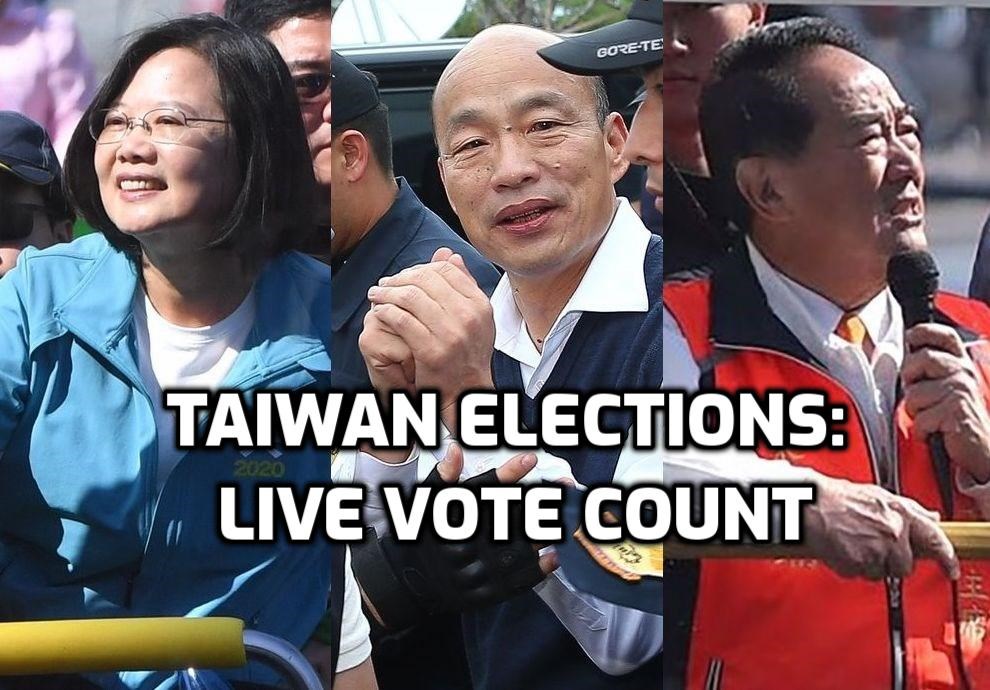 Follow CNA/FocusTaiwan's live updates on the results of Taiwan's 2020 presidential and legislative elections. 
Live: 2020 Presidential Election Vote Count
The graphic above is showing the official presidential vote count as it comes in from Taiwan's Central Election Commission. This will be considerably slower than the cable TV stations, which throw votes up quickly, sometimes based on reports from observers at polling stations, sometimes based on internal polling.
Vote Patterns in Presidential Elections over the Years
Blue: Kuomintang (KMT)   Green: Democratic Progressive Party (DPP)  Orange: People First Party (PFP)
Legislative Seat Distribution over the Years
View All